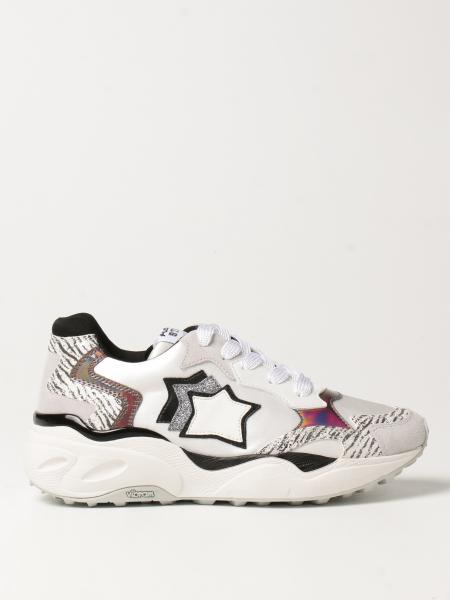 $ 255.53
$ 127.77
-50%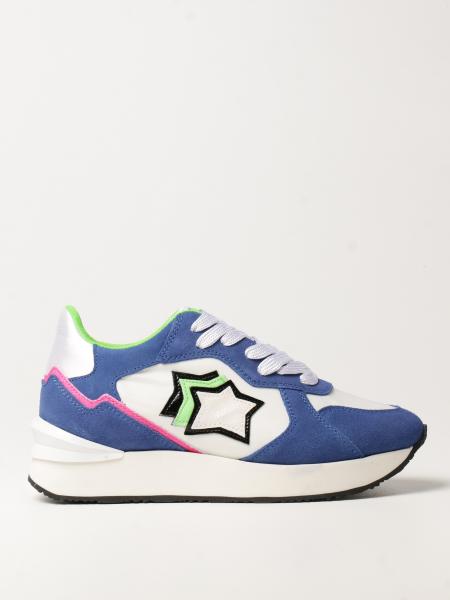 $ 222.06
$ 111.03
-50%
Atlantic Stars
Atlantic Stars footwear collection has immediately seduced all those who love a sporty-chic style thanks to its urban and on-trend design. Our selection of Atlantic Stars shoes for men and women offers a wider choice in order to meet the needs of those who want to wear an accessory that draws the attention on every occasion. Actually, shoes by Atlantic Stars are inspired by the '80s but reinterpreted with an innovated vision, the result of which is a footwear with an energic, vitaminic and dynamic allure.
Among the most wanted and popular sneakers, there are Argo, Antar, Aega, Alhena, Antares, Mars and Venus, all models that feature the fantastic Vibram sole famous for its comfort and perfect to face long walks. They are totally Made in Italy and assure the durability over time thanks to the materials employed such as lurex, suede, nylon, genuine leather and rubber for the sole.
Colors like yellow, blue, green, pink and orange are at the core of this collection even if the most wanted sneakers are in black, red and white. Some models show original elements and patterns such as glitter, colored flowers, camouflage patterns and snake prints. However, the trademark is the Atlantic Stars logo, three overlapped stars on the side of the footwear that characterize these original shoes.
Browse our online catalog of Atlantic Stars shoes, choose your favorite item at Giglio.com official retailer and don't forget to visit our Outlet Area with the best Italian and international brands.