Blumarine Spring/Summer collection 2017
Blumarine was founded in 1977. The Blumarine collection offers feminine lines accompanied by subtle nuances and unique fabrics such as chenille and mohair. Miss Blumarine is the girl's line, has items that recall the adult fashion, animal prints and floral dresses and skirts in pleated and laminate fabrics , flounces, tulle, coats with eco-friendly fur inserts and sport bomber jackets. There are also Miss blumarine accessories, such as shoes ranging from comfortable suede boots to the most delicate painted ballet shoes.
Discover the bon ton style designed by Miss blumarine on giglio.com, shop with ease and enjoy free shipping.
Blumarine Spring/Summer collection 2017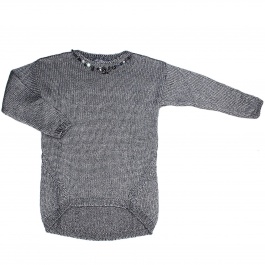 $ 230 -50%$ 115