K-way Spring/Summer collection 2017
K-way is the brand of the memorable raincoat that has been keeping dry several generations for years and, with a colorful style. The new K-way jackets is developped in gorgeous colours to be trendy always and everywhere. K-way men's collection is the right choiche for every man, and k-way women's collection is characterized by sinuous shapes and color. There is also the k-way children collection loved by all kids for comfort and color.
Discover k-way clothing online on Giglio.com and enjoy free shipping.
K-way Spring/Summer collection 2017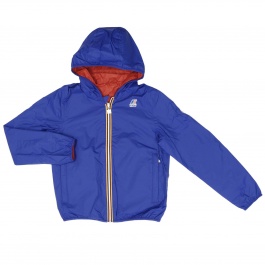 $ 113
Items in Outlet