Mia D'arco Fall/Winter collection 2018/19
Mia D'Arco is an Italian brand born in 2013 and signed by Luca Argentero and his wife Myriam Catania. The project, that has availed itself of the partnership of two young creative talent designers, Valerio Lupi Cherubini and Gabriele Litta, born from a synergetic relationship: the entrepreneurship of the italian actor Luca Argentero and the wife and sister Giulia's passion for fashion. The project's founding principles are creativity, the innovation research and the Made in Italy valorisation thanks to the choice of highest quality materials and finishes. Accessories to wear as clothing and the catsuit, a shaping suit that define the silhouette, carry out an essential role.
Mia D'arco Fall/Winter collection 2018/19
No items found for the Fall/Winter 2018/19 collection, try to check in our Outlet area.
Items in Outlet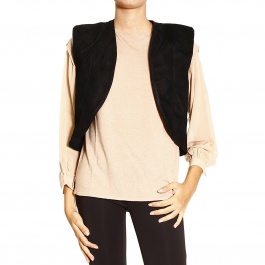 $ 852 -50%$ 426