Many women think that an apple body shape (or rounded) is "curvy", but this is not the case.
Celebs such as Kate Winslet and Elizabeth Hurley are an example.
The perfect female body par excellence doesn't exist, but just the perfect outfit to enhance the strengths and to hide small defects.
For this reason, it is important to know your own qualities, but above all your weaknesses;
What are the characteristics of the apple body shape and how to enhance it?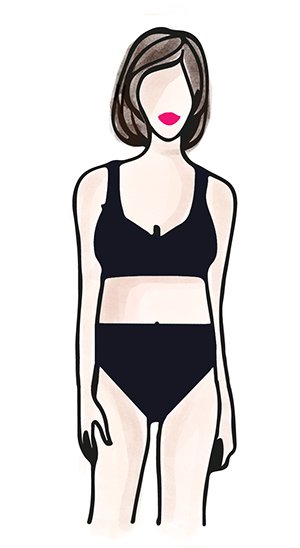 Who has an apple body shape has a larger chest: shoulders are rounded and a little bit larger or the same as the hips, chest and basin are of the same dimensions and the waist is high and not so much marked or even inexistent.
If belly and hips (the famous muffin top!) gain weight easily, on the other hand, legs are your strength. Skinny and long legs have to be emphasized.
Breast may be busty or not, in the first case you should consider another advantage to focus the attention on the thinnest part of your chest for those who have an apple body shape is just below the breast, so to enhance it and hide your belly you need to push up your breast with a good bra able to properly support it.
If you are curvy, you should know that there are many strategies to enhance a curvy body!

How to dress the apple body shape?
Here are our useful tips and fashion rules to put into practice right now, and our tips about clothes for every day (and much more!).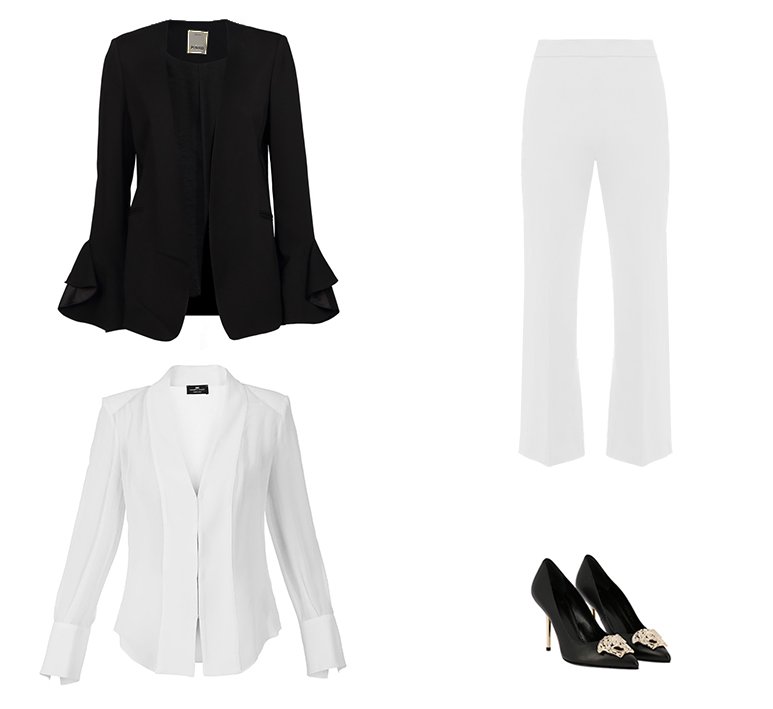 If you are busty absolutely avoid oversized pieces that make you look fatter, crop tops and cut-out dresses.
Try to always enhance your waist: skinny belts (never wide ones!), empire waist dresses (perfect for the night, ceremonies and important occasions) and tight waist dresses will be your main allies together with the cardigan (or a vest during summer or spring) that cuts vertically your chest hiding your hips.
The long shirts over the hips are also perfect for this purpose.
The v-neck is perfect to enhance your breast, but avoid further decorations like necklines and applications. No to boat neck, halter or asymmetric neckline.
Enhance your legs with minidresses and miniskirts (flared if you need to re-balance your figure) and shorts, but avoid the low-waist, leggings and skinny pants: your legs could appear too thin compared to the rest your body. Actually, cigarette pants with a blouse are perfect in this case.
Choose lateral zip and back pockets: those who have an apple body shape tends to have a flat bottom so you need to enhance it. Yes to high heeled shoes that enhance your figure (we explain which ones are perfect in our editorial about how to look taller): and focus attention on your breathtaking legs!

Use colors if it is possible: discover which colors suit you and how to match them - the first step is to feel good with your clothes - and enhance the lower part of the body with light and/or bright colors, whereas darker colors in the upper part.
What to wear if you have an apple body shape?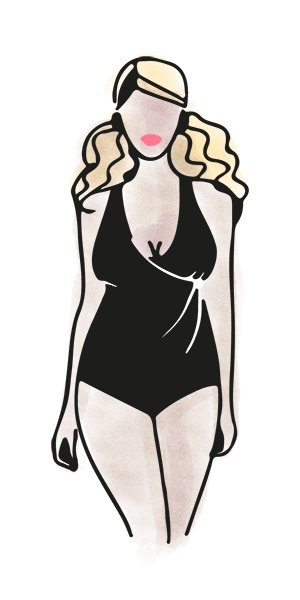 Minimise the contrasts and enhance your figure using similar colors and soft fabrics, and avoid to underline your hips with high-waist pieces.
On the contrary, try to wear flared shirts or blouses.
No to mini lengths and big cable knit sweater, yes to flared and empire waist dresses that are perfect for those who have an apple body shape and rounded shoulders.
When it comes to outerwear, during fall and winter choose cloaks and jackets up to the hips and a bit flared coats.

What are the perfect swimsuits for an apple body shape?

If you have a busty breast avoid to wear bandeau and triangle bikinis. Choose tankinis also with the underwire to have the right support.
If you have rounded shoulders choose one-piece swimsuits with an upper back neckline and choose some tactical decorations on the belly part (or peplum one). No to trikinis that enhance your hips!

The last p-r-e-c-i-o-u-s tip!
Use shaping lingerie to shape your hips, your waist and your belly. You can't do without it!

Get inspired by our outfits for apple shaped bodies!