Disney X Vans collection is coming!
After the phantasmagorical collection that celebrates Marvel superheroes, the famous American brand that creates skate clothing, shoes and accessories, pays tribute to one of the most loved Disney characters to celebrate his 90th anniversary: the true original Mickey Mouse.
Vans designers have started to work in order to create unique and original pieces, like the very famous Disney Vans shoes, inspired by masterpieces that have made history from 1920 to today.
Vans iconic models for women, men, kids and toddlers - such as Sk8-hi sneakers, Old Skool, authentic gore and classic slip-on - including clothes and accessories such as Disney Vans backpacks and sweatshirts with Mickey and Minnie amazing patterns: sometimes using well-known images by animates films such as Plane Crazy (1928) and Fantasia (1940), with their colorful and unique patterns (like Mickey Mouse ears and gloves or Minnie Mouse big ribbon and polka dots), prints and original '80s and '90s inspired makeovers in mix&match with the iconic checkerboard by Vans.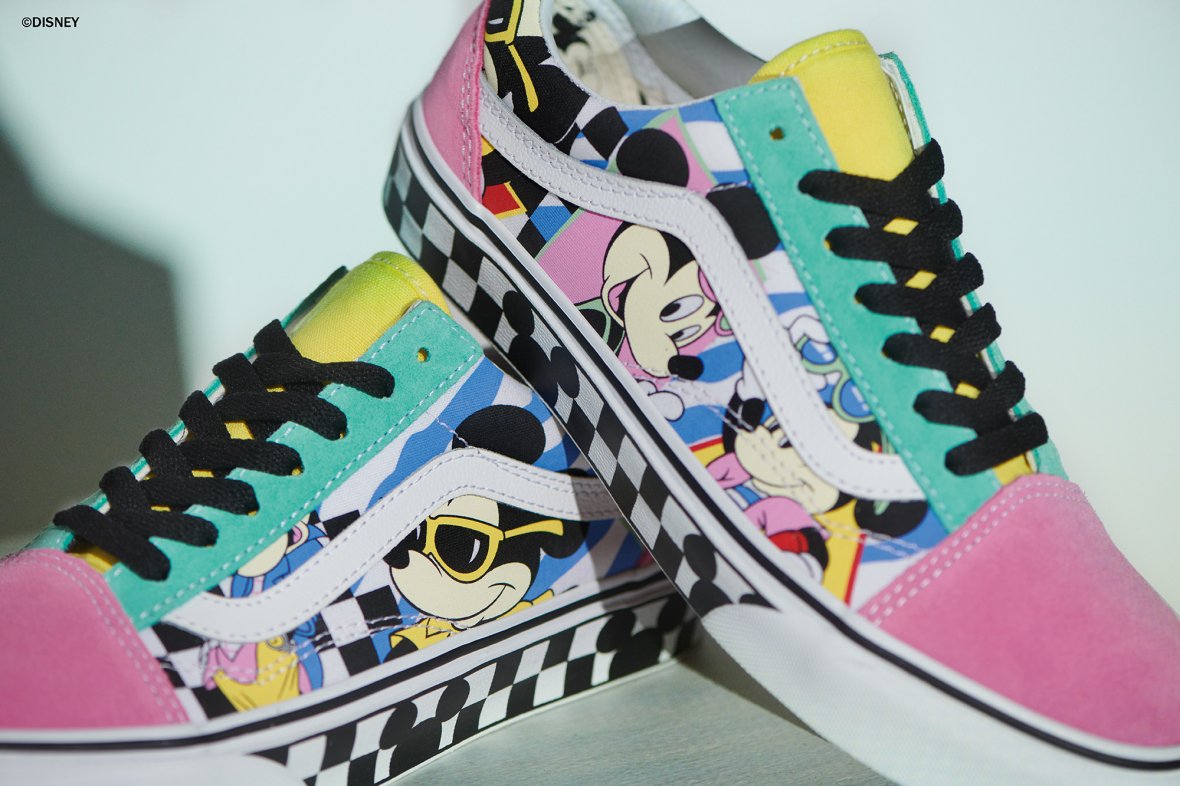 High top pieces and accessories from the new brand Disney x Vans 2018 capsule collection are available now and purchasable at Giglio.com!