What to wear in New York and how to look a real New Yorker?
New York, the Big Apple, the cosmopolitan city per excellence, the protagonist of many famous movies like "Breakfast at Tiffany's" "The devil wears Prada" and tv series that made the television history just like Sex&TheCity.
And as Carrie Bradshaw says at the beginning of the movie that gave the long-awaited sequel to the 6 seasons that had been keeping us glued to the screen for about 7 years, "Every year women in her twenties come to New York City looking for the two big "G": Griffes and Great love".
And if you wish to live a holiday in the sign of social life, fashion and long walks discovering one of the coolest city in the world, and you still don't know what to pack...Well, "Empire State of Mind" by Jay Z feat. Alicia Keys on the top of the playlist and get ready for our Fashion Guide with many useful and fashion tips!

December is surely one of the most suggestive months to visit NYC, for its magical atmosphere during Christmas holidays, as well as the coldest one with January and February: it may snow - it would be so romantic if you are your partner - and so, the rule to keep in mind is to layer your clothes.

However, how to be original and trendy in an eclectic city like New York?
The most famous and followed fashion bloggers teach us that to keep us warm and cool at the same time, the key items are the colorful eco-furs - among the Fall/Winter 2017-18 trends - and the oversized coats.
The accessories you can't miss if you are sensitive to the cold? Clearly a pair of gloves and a maxi scarf on your outerwear as a poncho.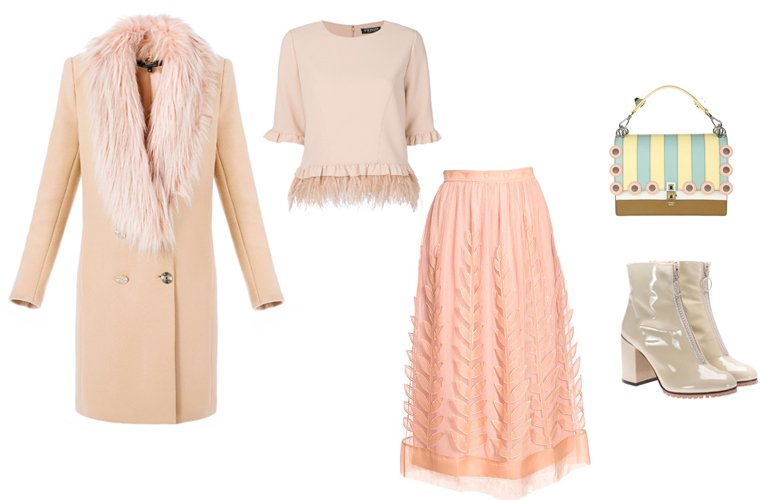 The icon style to get inspired by to look like a refined and trendy New Yorker of the Upper East Side?
Undoubtedly Blair Waldorf. One of the feminine protagonists of the US tv series Gossip Girl, based on the stories written by Cecily Von Ziegesar and played by Leighton Meester. A romantic style, never obvious, with eye-catching details. Combine different patterns and refined accessories. An it-bag, a pair of super cool shoes and that's it!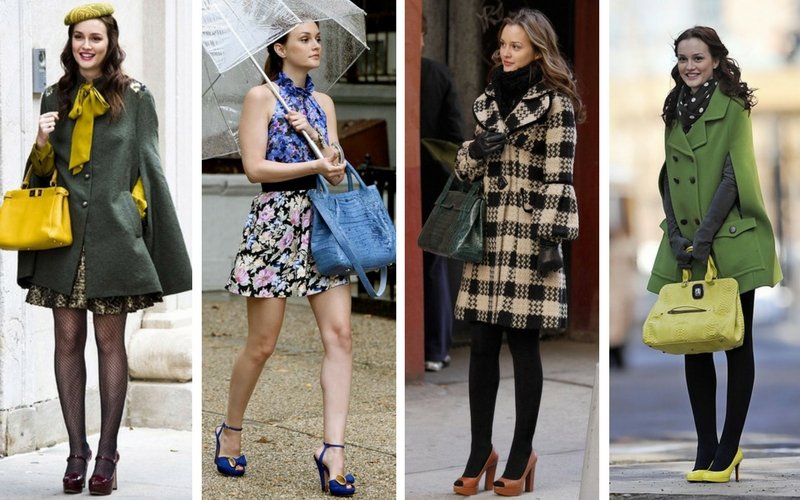 Or even better, famous for her classy style, the US it-girl Olivia Palermo. The New York socialite with the perfect wardrobe, flawless on any occasion: from the red carpet to the front rows, from the trendiest parties to the street style. Even around the city on an ordinary day, you will notice that it's impossible to establish a unique New Yorker style. Find your look and don't be afraid to show it, even if you swim against the tide. This is the secret of a New Yorker look for a successful woman! The strength of Olivia's outfits? Matching with elegance and sobriety quite simple items, playing with neutral colors, moderate lengths, and bon ton details. Her style - that we could define as "timeless"- is made unique by the choice of the right accessories. Tote bags, clutches, both flat and heeled shoes, wisely chosen, complete any of her outfits adding that "something extra": they are anything but banal, often in contrast with the rest of the look thanks to colors, leathers and patterns.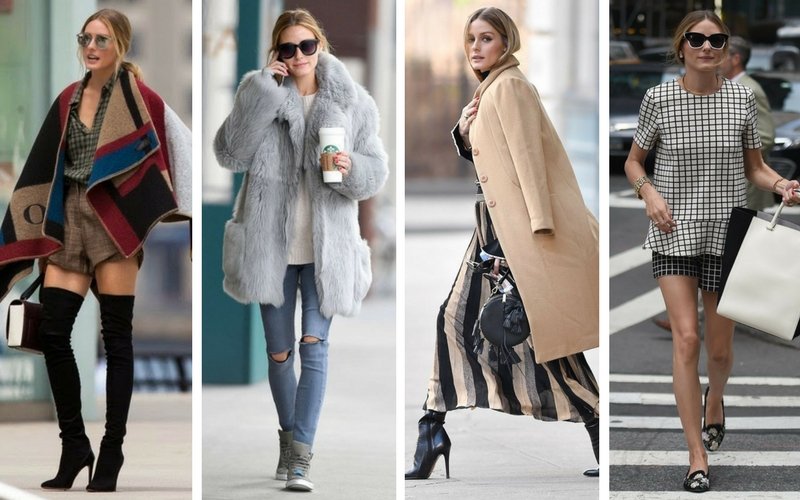 How to be prepared for New York and what to pack with you for a glamorous holiday, alone or not?
Pack colorful items and patterns to match together, a cross body bag with a chain shoulder strap - even better if detachable to turn it into a clutch for the night - a large tote bag and a pair of comfy heels, possibly chunky, to look glamourous all day long!

Globetrotter life? Discover also what to wear in Paris, London and Cortina!