Style lessons!
Gigi Hadid Street style: here are all the secrets to wear like a real fashion icon and our selection of Gigi-inspired items.

We have analyzed how the Californian supermodel dresses that is considered, together with her beautiful sister Bella Hadid, one the most eligible faces of the glamour world stage. If you are wondering how to dress to copy her "I don't care" outfits, you are in the right place. Actually, with our guide and our tips, it will be a piece of cake.
The Gigi Hadid style is basically casual but her success comes from some must-haves and key pieces among the latest women's fashion trends 2018-19.
For example the cat-eye of the moment, with a tight and minimal frame and chunky sneakers, the it-shoes of the season, much-loved by every girl and influencer.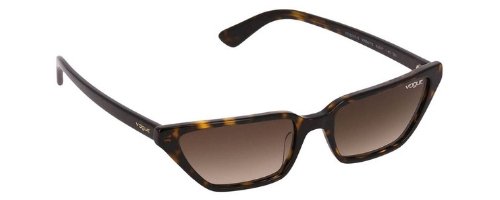 The unmissable pieces in your wardrobe?
Here are 10 essential pieces and accessories to look like Gigi Hadid!
1. Jeans: mom fit, tight, high waisted or ripped.
2. Tight tops and sweaters tucked into jeans or pants.
3. Crop tops.
4. Skinny pants, leather jeggings and joggers.
5. Dr. Martens.
6. Oversized outerwear - on-trend outerwear for winter - to wear on shoulders as well, like coats, bombers and fur coats.
7. Mini and midi dresses to match with high boots.
8. Pointed shoes: from pumps to ankle booties, the favorite shoes by Gigi Hadid together with heeled sandals and sneakers.
9. Mini and boxy bags: the 2018 must-have bags.
10. Always sunglasses, both in summer and winter (discover how to choose the perfect sunglasses).
Discover our selection of items to dress like Gigi Hadid and sign up for our newsletter to receive all our promotions and fashion news!