How to dress a rectangular body shape?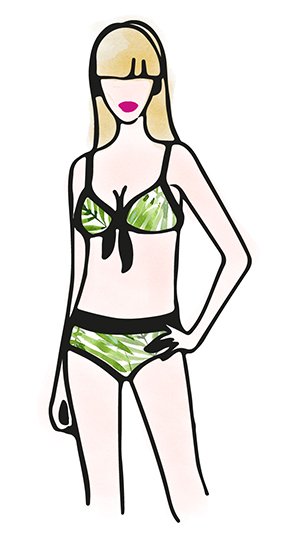 The rectangular body shape is considered the body of the runway models par excellence: not for nothing among the celebs and actresses with a rectangular body shape, next to Cameron Diaz, Anne Hathaway and Keira Knightley, there is the supermodel Gisele Bündchen.
Not to be confused with the slim hourglass or the rounded rectangular figure (more similar to an hourglass body shape with squared shoulders and hips), the characteristics of this type of body are small breasts, a not marked waist (or nonexistent), very thin legs and tight hips.
If you have this type of body shape you have a big virtue: you can wear everything you want! However, among the weaknesses and the difficulties, there is the absence of curves: to enhance at best your body you should create a balance between the upper and the lower part using the right clothes but also the power of colors and matchings.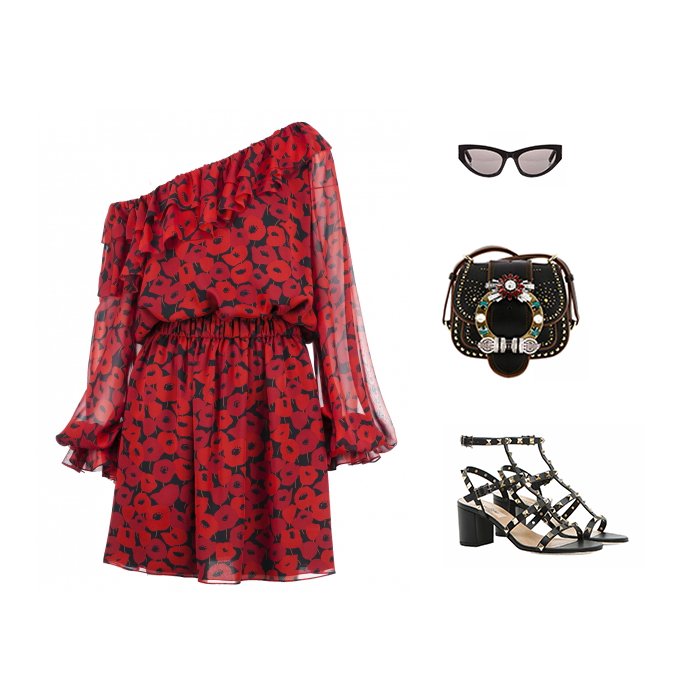 What to wear to flatter a rectangular body shape?
Here is our practical guide with our fashion tips in order to be flawless and super feminine every single day!
If you are looking for outfit ideas for the office or for your free time, for a casual or elegant look, you must always keep in mind these few rules:
1. Play with overlappings and structured pieces to create volume but remember to avoid contrasts between the upper and the lower part of your figure.
2. Try to enhance your waistline.
3. Avoid shapeless, oversized and too large pieces.
For women and girls who have this type of body dressing well is easy, but sometimes be flawless is hard. Many of you are asking us some tips to look curvier.
When it comes to t-shirts and tops, yes to applications, rouches and neck-lines that enhance your breast but avoid too deep and tight neck-lines that flatten out your chest.
Actually, concerning pants, yes to tight models, for example skinny, bootcut, boyfriend or cigarette with pinches.
No to palazzo models above all if they are too wide.
Skirts and dresses will never be a problem - choose Audrey Hepburn-inspired dresses to enhance your curves - but if you are very tall avoid mini lengths.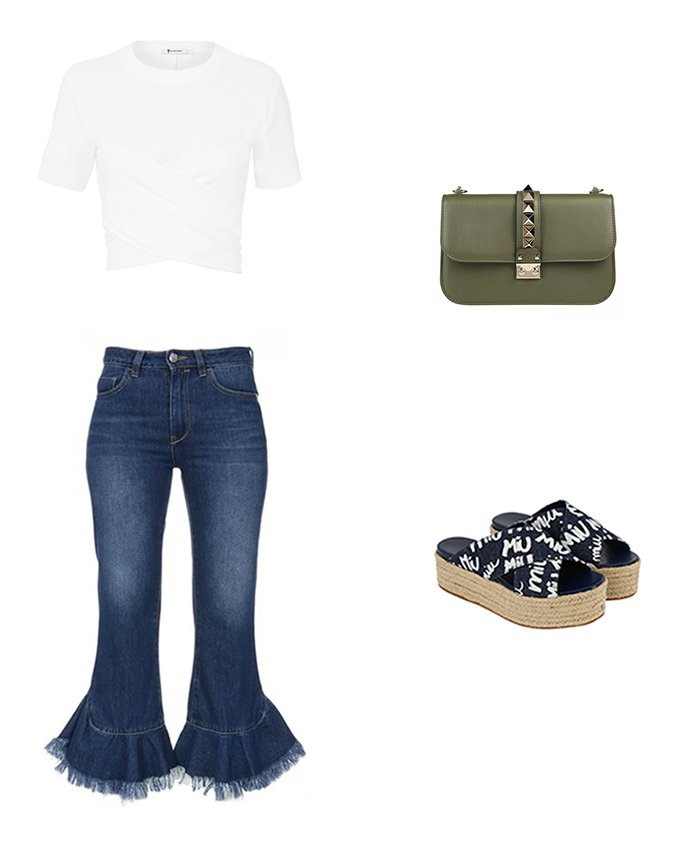 When it comes to heels, with your long legs you can choose any model, both flat and hight, but avoid thick and chunky heels with plateau that are too burly for your slim figure.
The perfect swimwear for a rectangular body shape?
Yes to triangles, bandeau and slips of any model.
Yes to patterns, vertical lines, rouches and applications but avoid balcony models.
Choose trikinis instead of one-piece swimsuits that create a bit of movement and are perfect for those who don't have curves!