How to dress the inverted triangle body shape?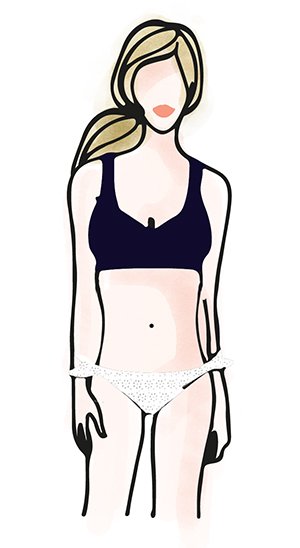 As who have a pear body shape, for those who have an inverted triangle body shape have a disproportion between the upper and the lower part of the body.
However, unlike the pear body shape, the characteristics of the inverted triangle are: shoulders are wider than hips, large chest, tight waist, slim legs and small bottom.
Many people confuse the inverted triangle with the apple body shape which has shoulders and chest wider than hips but is larger in the abdominal area with large breasts.
It is also possible, for those who have an inverted triangle body shape, to have large breasts even if this is considered a "sporty" body compared to the other body shapes.
Even though it is a harmonious and shaped body, also in the case of an inverted triangle body shape it is important to rebalance the proportions and enhance your strengths - like your legs - and hide your weaknesses using clothes and color combinations.
Among celebrities and actresses with an inverted triangles body shape, there are Angelina Jolie, Naomi Campbell, Renee Zellweger, Catherine Zeta-Jones and the Italian Olympic swimmer Federica Pellegrini.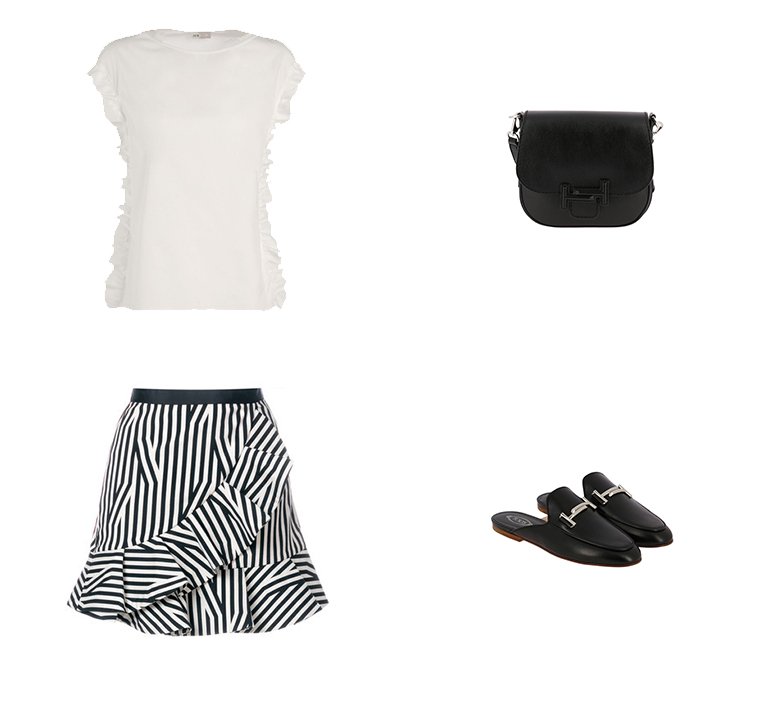 How to style an inverted triangle body?
Even if it is a shaped and slim body, sometimes it could be difficult to choose the perfect clothes.
Show your shaped shoulders but avoid to excessively enhance them forgetting the rest of your body.
Whether it is an elegant or a casual outfit, shift the attention to legs and waist: avoid oversized and unshaped pieces and choose simple and dark pieces (with mini patterns and solid colors) for the upper part.
Avoid necklines that enhance your shoulders like bandeau, boat neck and structured pieces.
Choose angel or bat sleeves and large and V-necklines.
Speaking of clothing for an inverted triangle body shape, choose those tight that underline the waist or that create volume on the lower part.
Avoid midi lengths and prefer the mini ones that enhance your stunning legs.
Avoid palazzo trousers and opt for bell-bottom or flared skirts if you want to enhance your shoulder to rebalance the perfect proportions of the hourglass body.
No to thick heels that burden your legs.
How to enhance women with an inverted triangle body shape at the beach or at the pool with a perfect swimsuit?
Nice breasts and slim legs are the qualities that all of us would like to show during Summer.
However, how to enhance them at best?
Use brassieres that support your breasts and avoid bandeau, applications and horizontal patterns.
Yes to slips with frills that create volume on your hips.