How to dress a short curvy body?
Mini girls but curvy, this is the perfect editorial for you if you are looking for fashion tips and outfits for short curvy girls.
We have already talked about what to wear if you are short, but if your size is not petite and you are busty with wide hips, you will find here some additional tips to enhance your curves and to look taller on any situation.
Here is the first tip, the most requested one: the office look.
How to dress at the office if you are short and curvy?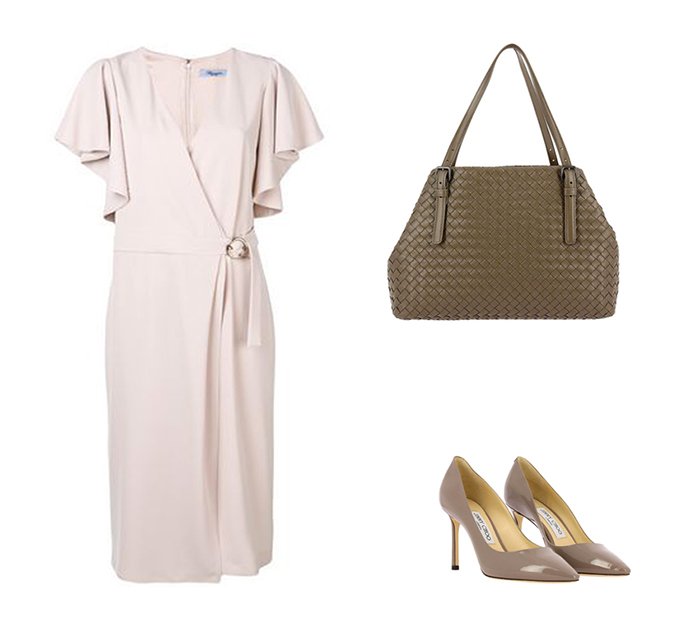 Often, the main purpose of busty girls with wide hips is to get a "tidy" look in formal situations, and above all on summer.
Wear shapewear underwear and choose V-necklines that cover your breasts. If you have shapely arms and a formal business dress code is not required, wear a jacket with soft and bell sleeves to be perfect.
Try to create continuity with colors, choose a pair of classic nude pumps to enhance your legs and don't go far beyond your knees with your skirt.
Uh, don't forget to enhance your waistline!
Let's just take a step back. In order to dress well, you need to know what is your body type, but also how to combine colors of pieces and accessories according to color harmony to create volumes or to minimize them.
Many girls think that covering excess weight with large pieces is a solution.
Error N°1.
Oversized and deconstructed pieces make you seem chunky instead of enhancing your body.
Learn how to love and appreciate your body and not to consider as flaws what deviates from the big diktats.
Every woman is beautiful and unique in her own way.
When it comes to outfits for short curvy girls, there is another common topic about the dress code of the perfect guest.
What to wear to a formal event if you are short and curvy?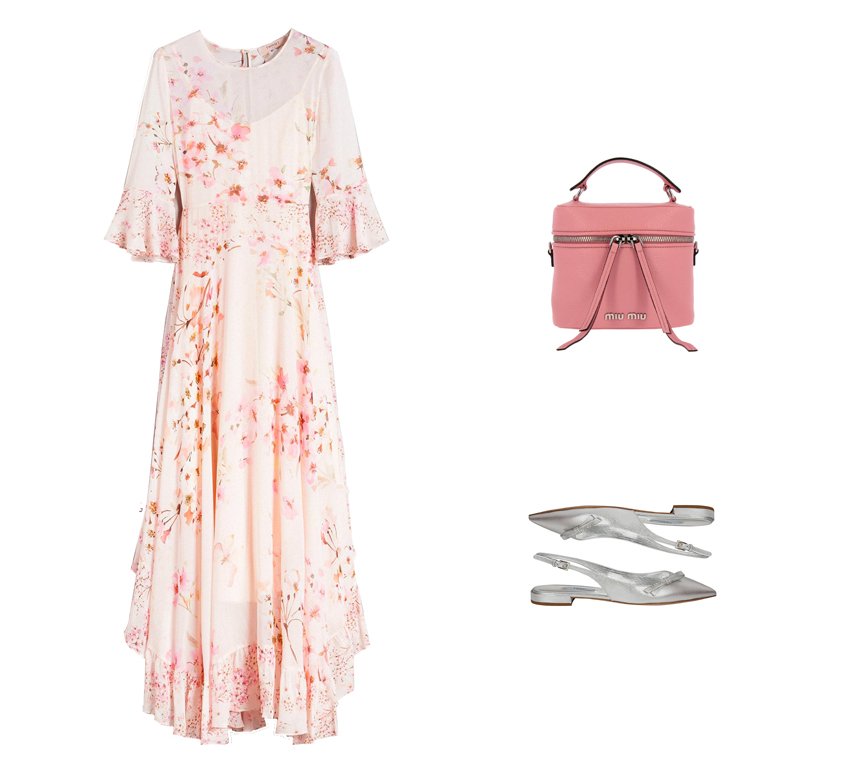 Ça va sans dire, no visible curves!
Yes to long dresses - they are perfect for short girls - better if they are soft and fluent.
Yes to pointed flat shoes, perfect for long and dynamic days like ceremonies.
When it comes to a party, here is a glamorous outfit like a real style icon!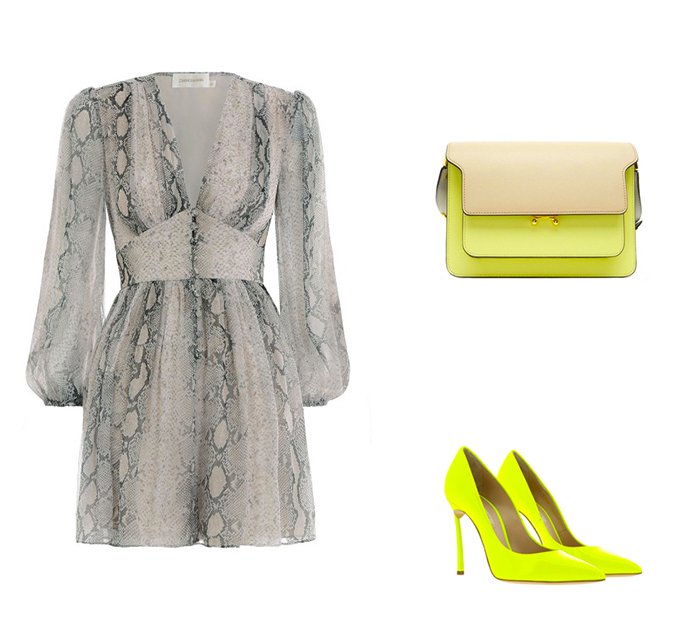 Style tips for short curvy girls

"Do it like a pro" by updating your wardrobe with some f-u-n-d-a-m-e-n-t-a-l pieces.
No to tight pieces that put to the test even skinny girls.
Choose a style with straight lines or a little bit flared according to the situation.
Here is a casual outfit with pants that could be perfect for you!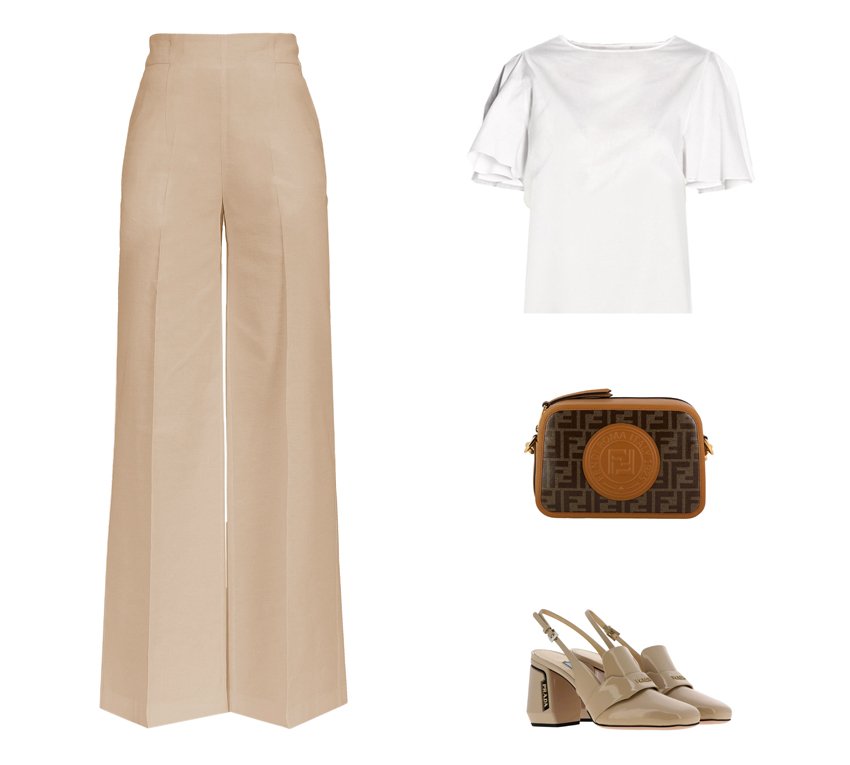 As regards tops, t-shirts, shirts, and jackets, the core principle is that they should never be too long over your hips.
Why? To let more visibility to the legs in order to look taller.
How? If you have shapely legs avoid skinny pants and jeans, leggings and jeggings.
Avoid low waisted pants, and draw the attention to the superior part of your body by wearing eye-catching colors and patterns, or totally avoiding contrasts by wearing similar or neutral shades.
Choose chino pants and skirts (flared if you have wide shoulders, but never over the knees) with a regular or high waist to match with a skinny belt to enhance your waistline.
Don't forget heels, surely among the must-have shoes for short girls. They are your great allies.
Choose simple and classic pumps - among the 10 unmissable items in your wardrobe before you are 30 - with no platform!
Avoid maxi accessories, from bags to jewels, in contrast to your petite figure, and choose a medium or short hair-cut.
What color make you look slimmer?
« I always wear black because is a slimming color. »
Error n°2.
It is true that dark colors are slimming, but it depends on the case because sometimes they could make things worse.
Try to wear pieces of the same color o similar shades avoiding clashing colors.
Pay attention to proportions by the use of colors - volumes as well - to re-establish them.
Enhance your body
Are you short and curvy in the lower part of your body but thinner in the upper part?
You have a pear body shape. Balance your figure drawing the attention on the upper part of your body with colors and mini patterns.
Avoid pieces that make your body look "larger" such as flared skirts and choose dark colored pieces and linear cuts for the lower part of your body.
Are you short and curvy both in the upper and lower part of your body?
Avoid creating contrasts and balance your body with same or similar shades.
Use soft pieces but underline your waist to create the impression of an hourglass-shaped body.
Are you short and curvy in the upper part of your body but thinner in the lower part?
You have an apple body shape. Forget wide pieces that could further enlarge your breast: choose V-necklines but not too deep and dark colors on the upper part of your body drawing the attention on your face with earrings or with a particular haircut.
Avoid light colors, patterns, patches, and long necklaces.
And finally, what short curvy celebs and models we get our inspiration from?
Kelly Osbourne or Amina Blue, the favorite model of Kanye West that, she is 5 feet tall, the shortest model ever!