How to dress in Spring 2018?

March is a little bit crazy, during April you have to rest, May is a transition and in June we can give the go-ahead to Summer!
However, how to wear during this unpredictable months?
The secret of every mid-season is - we always say this - dress in layers.
How to dress in layers with style (above all when it rains)?

Here are our fashion tips and our outfit ideas inspired by the latest women's trends and by the new collections!
The must-have and the go-to item of the mid-seasons is the trench coat: classic in cotton twill, trendy in PVC, or romantic in lace perfect for a casual outfit for the office, for university or for a happy hour. To wear also on dresses!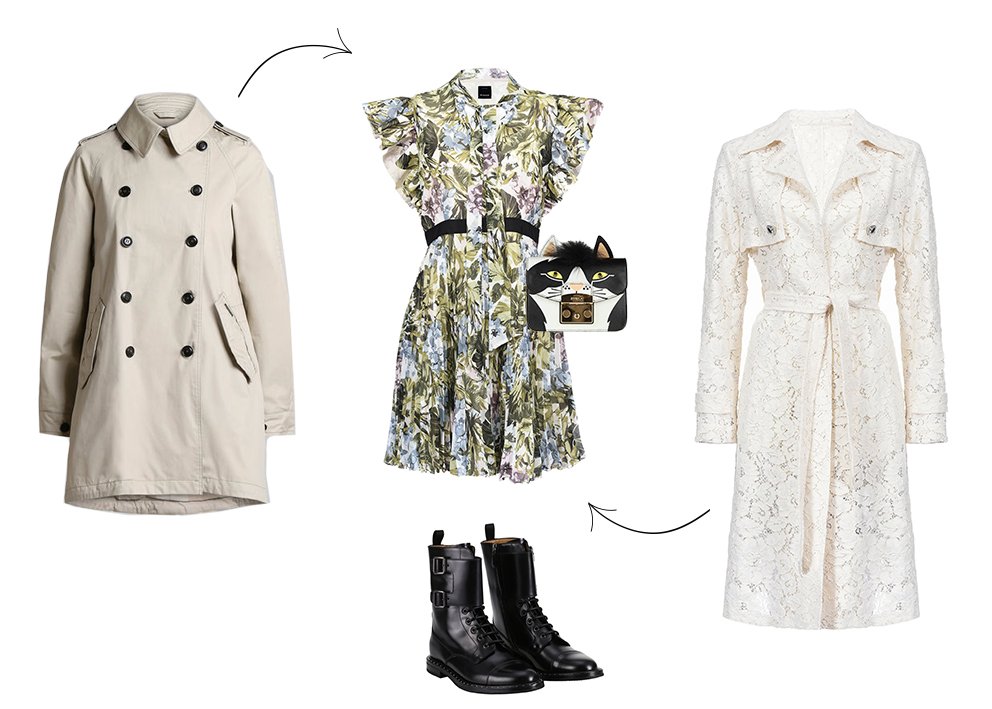 To get a sporty look light-down jackets and k-ways are perfect to be prepared for rain. To get a formal look (for a special occasion for example) the perfect outerwear is a dust coat.
Robe de chambre or kimono model, buttoned up with a minimal design, with or without collar, with 3/4 sleeves, a dust coat is perfect for spring ceremonies to wear as a key piece with combined pants.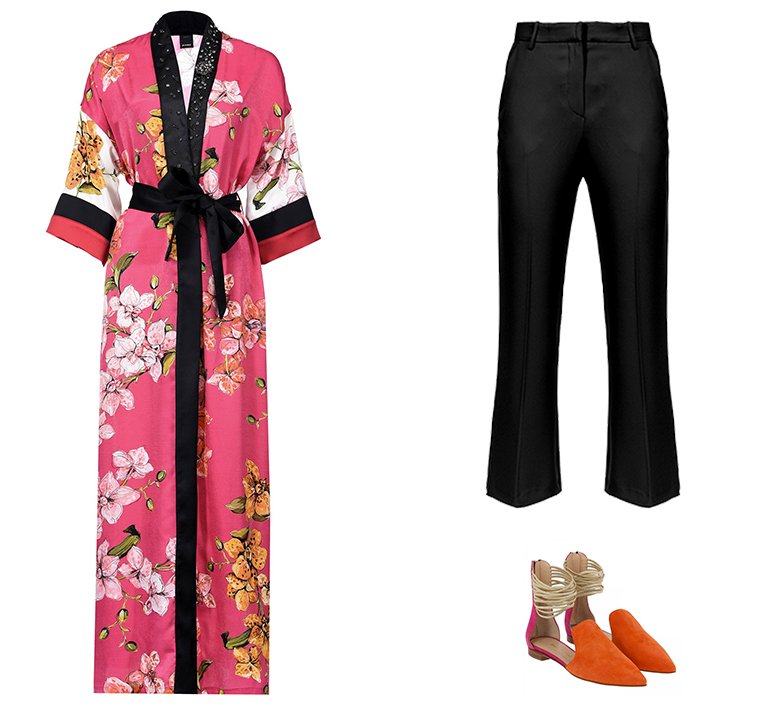 The latest trends of street-style are the suit pajamas: in the beautiful seasonal colors or in eye-catching patterns, they are the answer to "what should I wear" because they are ready-to-use without wasting time during your research of the perfect clothing.

In your spring wardrobe can't miss basic pieces such as short and long-sleeved t-shirts in neutral colors, jeans (boyfriend, mom fit and bootcut are the most-loved models by the influencers), blazers and a denim jacket for a versatile and all day long look.
From day to night you just need to change your shoes: to be comfortable during the day choose sneakers or mules, for the night choose sandals or pointed toe pumps to give a boost to your look (have you already seen the on-trend shoes S/S 18?).
If you are booties-addicted you have to know that boots have officially become perfect for all the four seasons!

To complete your outfit choose one among the Spring/Summer 2018 it-bags!