How to dress an hourglass body shape to enhance its curves?
The hourglass body figure is considered as the most proportionated and sensual body shape.
Some iconic celebrities like Marilyn Monroe, Elizabeth Taylor, Sophia Loren, Brigitte Bardot, Dita Von Teese, Kim Kardashian, and the myth of the perfect measurements of the 50's state it. Indeed, "90-60-90" is the perfect proportion among shoulder, waist, and hips of the most feminine silhouette per excellence: busty chest, rounded hips and bottom, slim legs and waist are the main traits to recognize the sexiest body shape since ever.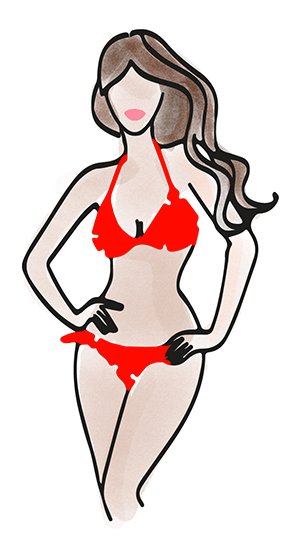 The shoulders of those women who have this body shape measure as much as their hips, have a banging b-side and usually have a prosperous chest with a very slim waist (unlike those women with a pear-shaped body who basically are small-busted), and put on weight uniformly while maintaining unchanged the main curves.
However - we will always repeat it - it doesn't exist the perfect body par excellence, but only the right way to dress well and enhance at your best your curves by choosing the suitable clothes to underline your strong points, and hide your little weaknesses. Get to know your own it's indeed the first step to take to look great with any look. The second one is to learn what colors go good with your skin, but this is another chapter. :-)
So, how to dress an hourglass body? Here are our useful fashion tips for your everyday outfits (whether it is winter, fall, summer, or spring), but also for the more special occasions.
As we said, the hourglass body shape is quite a balanced figure and it won't be that difficult finding the right ensemble to valorize its shape, even if you are petite and curvy!
You just need to safeguard proportion and avoid unbalancing them by creating unnecessary volumes and contrasts in the upper or lower part with colors or fabrics. One of your strongest points undoubtedly is a slim waist, while, one of your weaker might be a little muffin top: enhance the first one and minimize the second one, maybe with the aid of the shaping underwear.
Don't wear oversized or unstructured clothes that would make you look two sizes bigger and don't valorize your figure at all: we well know that many of you girls would like to minimize the chest (often by wearing shirts!), since sometimes causes you embarrass.
A busty chest needs to look thinner: start by choosing a good bra to have an appropriate support without creating further - and unnecessary - volume (just like push-up bras do).
Wear soft V or rounded neck and avoid dressing in high-necked clothes that would make it look bigger, just like bloused garments do: opt for slinky clothes that tight-fit your waist and underline it. Avoid any embellishment like pockets, ruffles, and applications that may create further volume, same goes for bright light colors, and oversized patterns. Choose dark nuances and light fabrics, and if you can't renounce to the white shirt in any way, wear it with a cardigan or a jacket not to button up, that will extend your bust by creating vertical lines. Also, avoid short sleeves that enhance the horizontal line of the chest, thus enlarging it optically: better very short sleeves or 3/4 ones.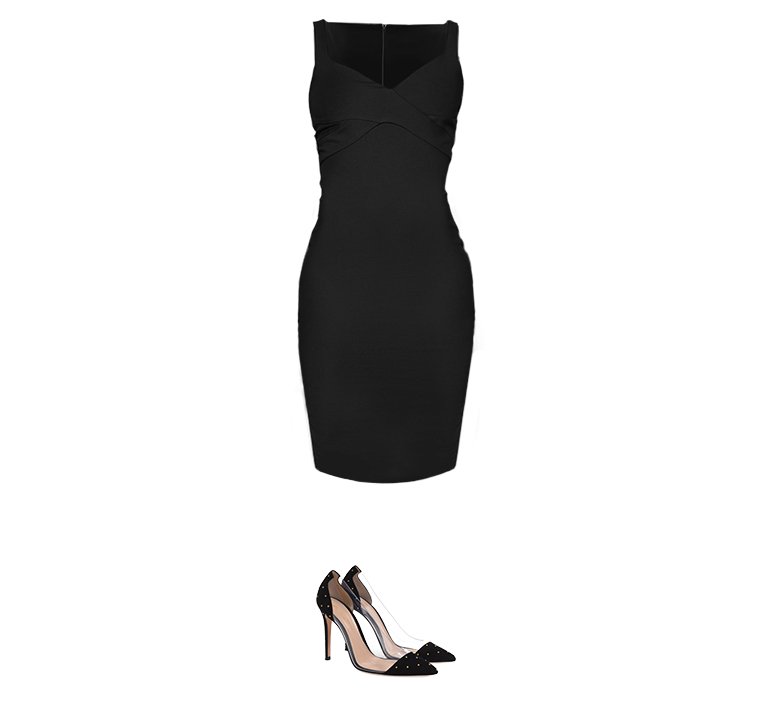 When it comes to pants, you'd better choose high-waisted models (but not too much!), and avoid wide-legged ones, as well as low-waisted and low-crotch ones.
The right dresses? All! Provided that they must be slinky at the waist and underline the chest.
Crossed, A-shaped, empire, 50's inspired, pencil or robe (also called wrap dresses when are crossed in the front part and fitted at the waist thanks to the belt) dresses are the most opportune, overall, for an hourglass body, also when it comes to ceremonies and special events, with one only comment: don't choose too eye-catching patterns or mini lengths that would make them vulgar and inappropriate.
The perfect length is undoubtedly at the knees: the favorite skirt to enhance the curves of an hourglass figure is the sheath one! You can also opt for A-shaped, poodle, and flared models.
Your body is already sensual, by definition: avoid a "Jessica Rabbit effect" (especially with dresses), that would be too much on almost every occasion. Heeled shoes are allied of your silhouette and will always soar it. However, wedges, super platform, and ballet flats tend to make your figure chunkier. If your legs are tapered avoid kitten heels and the like that would contrast with your figure. Better choose thicker heels that would harmonize the ensemble!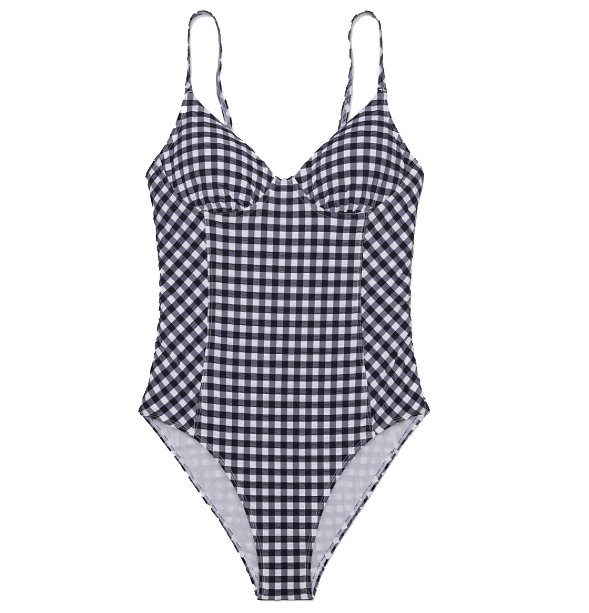 The most recommended bathing suit for the hourglass body?
There's the perfect swimsuit for every type of body shape, and those for an hourglass figure must support the chest and underline the waist.
Balconette bra, or with underwire, tied behind the neck, with thick straps, black, with a high-waist bottom or thick laces.
The slim hourglass woman surely has more choice: yes also to bandeau bikinis and slim straps.
Absolutely no to hipster and boyshort bottoms in no case.