When it comes to a casual look for men and how to dress well, every man has to keep in mind a fundamental concept.
Dressing casual doesn't mean wearing shabby clothes.
The premise of our casual style tips for men is that a perfect male wardrobe has to be smart!
Choose casual and refined key-pieces (for women we talk about casual chic items)
in basic colors in order to create many matchings to give rise to many outfits.
For example, here is a men's smart casual look according to our style tips: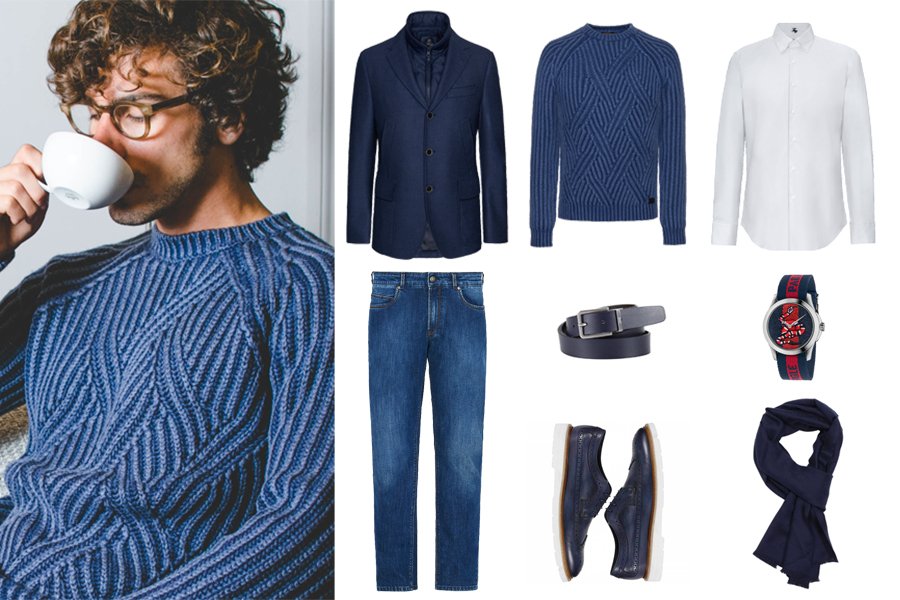 Obviously, you will need some time to learn how to refresh your wardrobe.
However, if you are looking for some inspiration, here are our outfit ideas about men's casual clothing!
CASUAL WEAR FOR MEN
Fall/Winter
Spring/Summer
SMART CASUAL WEAR FOR MEN
Fall/Winter
Spring/Summer
WHAT ARE OUR CASUAL STYLE TIPS FOR MEN TO GET A PERFECT WARDROBE?
1. Invest in high-quality pieces
There are timeless pieces and accessories, no matter the season. They are iconic and evergreen items that could have a long life in your wardrobe.
2. Choose versatile colors
The color combination in casual outfits for men is quite simple:
choose colors that match with everything like cerulean, blue, beige and brown shades!
The creation of a perfect men's wardrobe should start from unmissable pieces in neutral colors,
then add some items that reflect your personality, and finally,
those particular ones that make unique your wardrobe.
With versatile and interchangeable items you will fully exploit every combination to get always new and refined outfits.
WHAT ARE THE ESSENTIAL CASUAL CLOTHES FOR MEN?
1. Blazer
It is a sporty piece compared to a jacket. Choose tweed, Prince of Wales or wool twill for fall and winter,
and cotton twill, seersucker or linen for spring and summer.
For example, the blazer is essential for business casual looks for men when the required dress code is casual.
With a pair of right pants, you will get perfect suit separates for any occasion.
2. Casual suit
It is the perfect combination of jacket and pants (also patterned) for the office
- the casual alternative to formal clothing required by the business attire - or for a casual ceremony.
Casual suits go with shirts or t-shirts, and the only rule is that the fit has to be flawless! If you are not very tall,
opt for suit separates in order to choose individual pieces to match together.
3. Coat
Unmissable: from minimal models (versatile and perfect for elegant outfits as well), to single or double-breasted ones, up to Montgomery coats.
4. Trench
Perfect for fall, characterized by a unique line! 5. Jacket From biker leather to suede, up to sporty fabric models.
6. Down-jacket
This model is considered the sportiest one, that's true! However, don't think about the classic quilted jacket,
there are many variants that are similar to blazers, perfect to get casual and smart looks!
7. Pants
Joggers, chino or five-pocket models. Perfect for any season!
8. Cargo shorts
Perfect for summer and holidays.
9. Jeans
A must-have! To get men's smart casual look don't choose used or ripped models.
10. Polo shirts
Long or short sleeved.
11. Shirts
Not all types of shirts are suitable to get a casual style. You need to pay attention and to choose according to the shirt collars:
no to the diplomatic collar (for formal and gala ceremonies), and yes to button-down ones that are perfect to get a casual attire. Fresh and natural fabrics like linen are perfect for summer. Indeed, denim shirts are perfect for any season.
12. T-shirts
Long or short sleeved, to wear under other garments when you need to dress in layers. They perfectly match with jackets.
13. Sweaters and Pullovers
From light to warm models with jacquard or detailed patterns.
14. Cardigans
Perfect to wear on t-shirts or shirts to complete your outfits!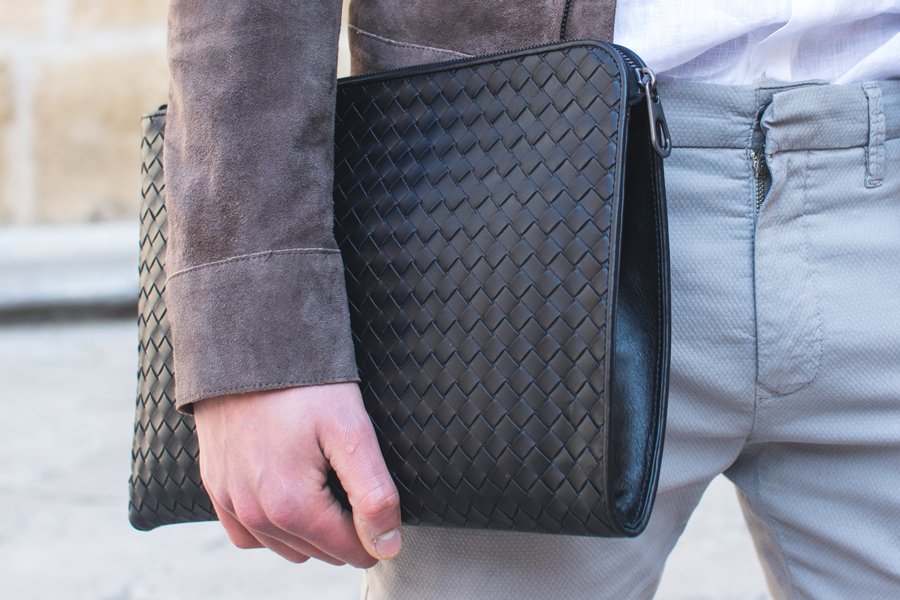 When it comes to accessories, patterned or eye-catching ties are suitable for formal and easy-going situations as well.
The same applies to bow ties, to get perfect casual wedding looks for men (even with suspenders to get an old school look).
Moreover, among the accessories to complete casual wear for men, there are belts, backpacks, bags, hats, (light or warm) scarves, and watches.
What are the perfect casual shoes for men?
Derby, chukka boots, sneakers (or slip-on) and loafers. If before we use to distinguish walking sneakers and running sneakers,
now the men's fashion takes inspiration from the athleisure style that matches casual pieces with sporty ones to get daily looks.
Don't underestimate the importance of details:
they are always important to enhance every men's look with a bon ton and elegant touch that tells something more about your personality.
Find out all the Spring/Summer 2019 new collections for men by the best international designers at Giglio.com.