How to dress a 10/12?
Many times we hear about plus size. However, you only have to look at Ashely Graham's Instagram account to figure out that fashion and beauty notions, about what is good or not, are stereotypical and totally wrong.
Goodbye photoshop! Her photos sound real and she is I-N-C-R-E-D-I-B-L-E.
Similarly, instead of talking about fashion for plus size women, we should learn to move away from those prejudices that make us disappointed and we should draw attention to how to enhance our body, whatever it is.
We point out that we are talking about "style tips for plus size women" conventionally, since we do not like this term: it sounds discriminative as if this word defines a separate category. However, the aim of this style guide - after have talked about how to enhance a curvy body and what to wear if you are short and shapely - is to enhance an oversize curvy body.
Do plus size women clothes really exist?
According to us the answear is no. Candice Huffine, Tara Lynn and all the famous and beautiful style icons that are revolutionising the fashion industry through their elegance and their courage, are proving it.
They have courage to go over to those diktats that we try to achieve - often with effort and sacrifices - but it would be better to let them go. Fortunately, more and more brands now could be called "curvy friendly", and love to welcome a diverse clientele expanding their range of sizes.
As we have explained many times in our previous style guides, the secret of every successful outfit lies in studying our body in order to re-establish the proportions through colors and volumes.
So, we reaffirm our NO to oversize pieces: you shouldn't aim at "hiding" but "exposing" to gain confidence and awareness of your body, paying attention to don't exaggerate. Ostentation walks arm in arm with vulgarity and it is not really chic!
The Ashely Graham secrets to be flawless and super sexy in every occasion?
The firts: enhance the waistline. High-waisted or regular pieces, belts and strategical cut-out will be your allies: yes to crop tops - just for under 35! - if combined with a high-waisted midi skirt, just to give an example.
The second secret is a sapient use of necklines: deep but without ever being vulgar. Which ones? Sweetheart and V-necklines underline a prosperous breast, instead boat necks are perfect for rounded shoulders, especially if they are smaller than hips.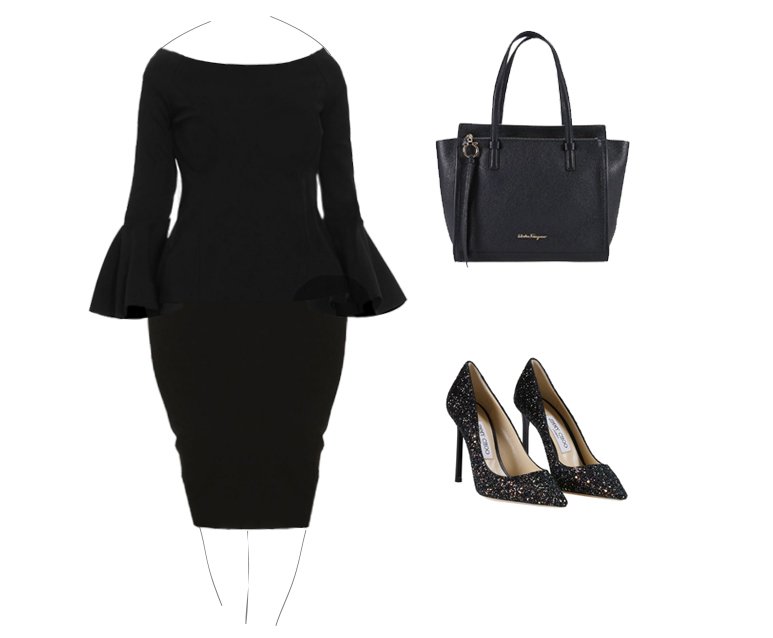 The third one is to choose solid colors, similar shades or monochromatic outfits: black and brown, dusty rose and ivory, just to give an example.
#beautybeyondsize is also our battle cry!