In search of what to wear on Valentine's day?
Here are our fashion tips about what to wear for the most romantic night of the year!
They say they don't care about it, but we know it's not true: men always appreciate the charm of a woman wearing elegant clothes, above all on special occasions - like the long-awaited Valentine's day - when a dinner invitation arrives and we spend hours and hours in front of the wardrobe with a question in our mind "what should I wear?".
Age doesn't matter, the important thing is to know how to enhance your body also through the use of colors.
Prepare yourself for the date with the same emotions of the first one. This is also a way to court and make your man, husband or fiancé feel important.
Let yourself get inspired by our Valentine's day outfits!
ROMANTIC OUTFIT FOR VANTINE'S DAY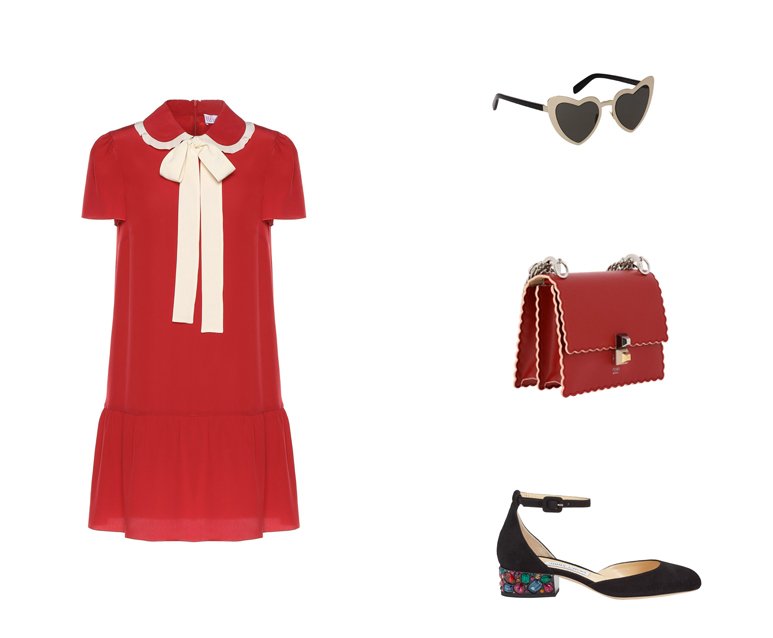 Add to your wishlist a bon ton dress with particular details: frills, rouches, and bows to get a sweet and feminine look. Have a look at our pieces and accessories on sale, perfect to get a romantic and très chic outfit!
CASUAL OUTFIT FOR VALENTINE'S DAY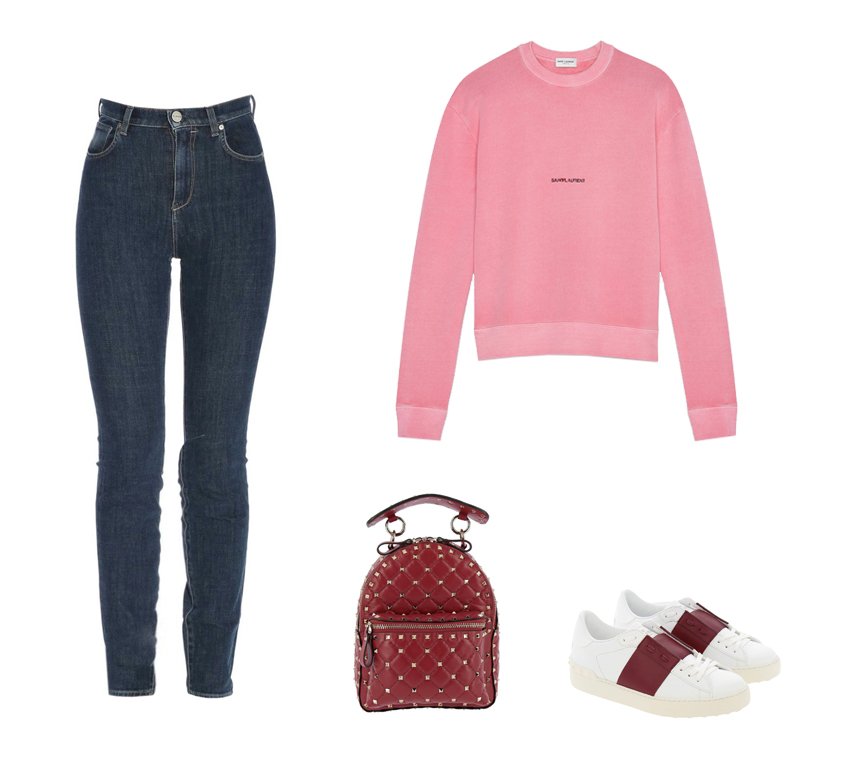 If you prefer jeans and sneakers, this look is perfect for you!
Never banal: enrich your outfit with eye-catching details that will be the best bit of your casual but refined outfit.
CURVY OUTFIT FOR VALENTINE'S DAY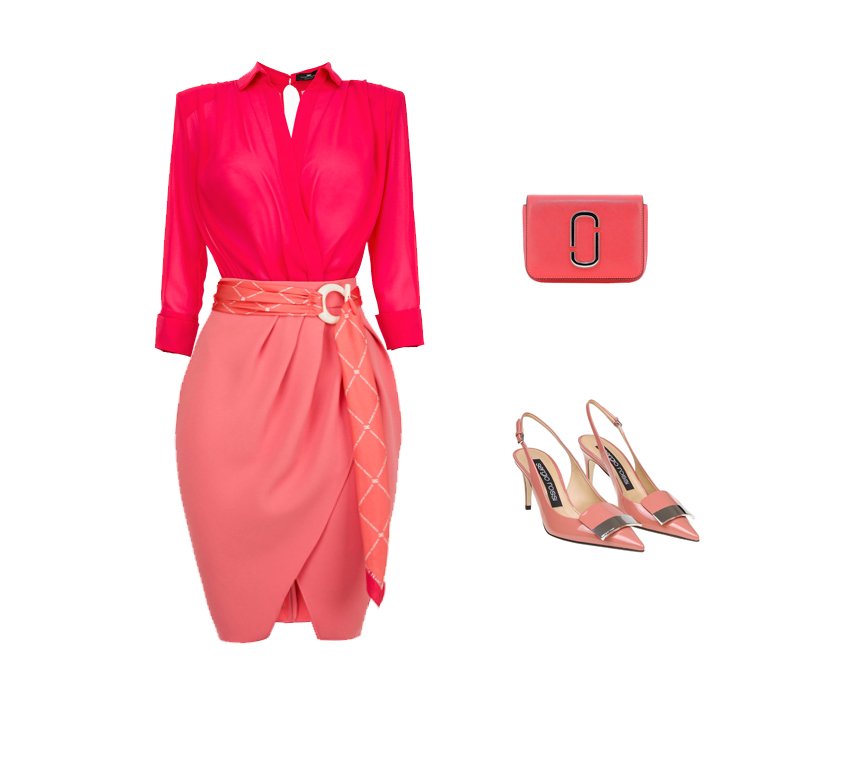 We have also some tips about how to wear if you are a curvy girl. One of the worries is to be "too much".
Remember to underline your waist in order to enhance your breast and hips and to wear a pair of pumps to slim your silhouette.
SENSUAL OUTFIT FOR VALENTINE'S DAY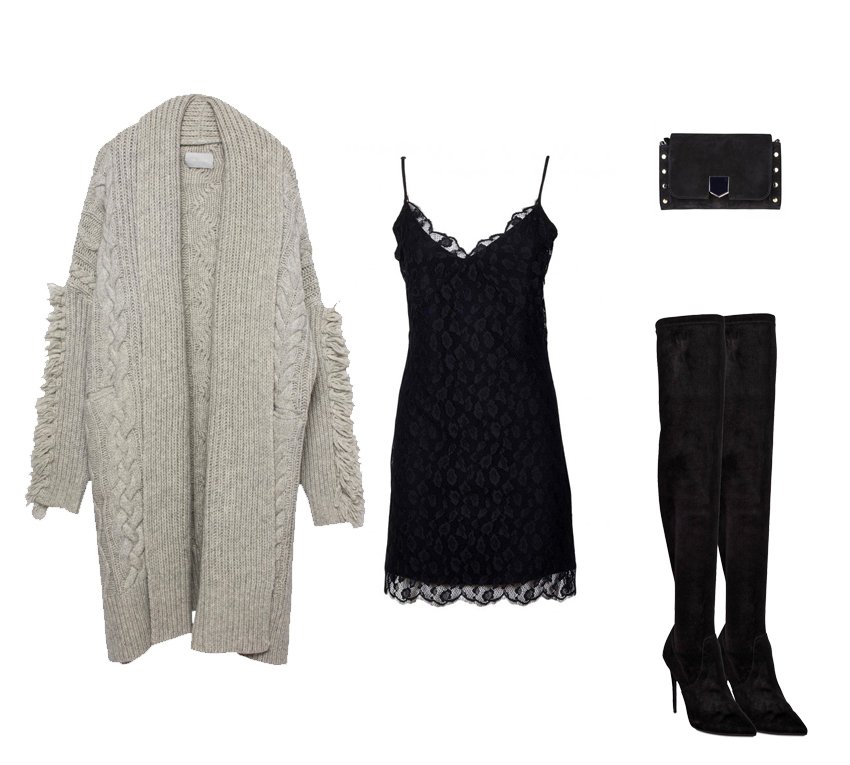 Do you want to impress and surprise him with a breathtaking look on Valentine's day?
Here is the petite robe noire to wear with an oversized cardigan.
Stiletto heels or cuissardes (over the knees) and the deed is done!
To be very sensual the secret is "never too much".
Never too much make up, never too much short, never too much low-necked, never too much see-through. Seduction lies in moderation and in the wise balance between slyness and spontaneity. Men love intriguing situations and the secret to create them is just igniting mystery and the desire to discover more.
Be unique and bet on details to make the mark: they do make the difference. Carefully match accessories and some jewels, they will be your allies but don't forget that the winning weapon - above all if it is the first-date - is being yourself.
Don't dare with something you wouldn't wear and that could make you feel uncomfortable but on the contrary be self-confident and wear something that tells about you and your style!
What about you? Which one is your mood?
Are you romantic? Are you a tough girl and do you like the social life? Are you simple or classy on any occasion? Together with our Valentine's day outfit ideas, discover our selection of pieces and accessories for a night with your partner (also perfect for a romantic weekend or a party at the disco)!