What should men wear to a wedding? Here is a definitive guide for perfect men guests!
Indeed, there is no just a guide for perfect women guests.
There are some style and good manners to follow (even if the dress code is informal).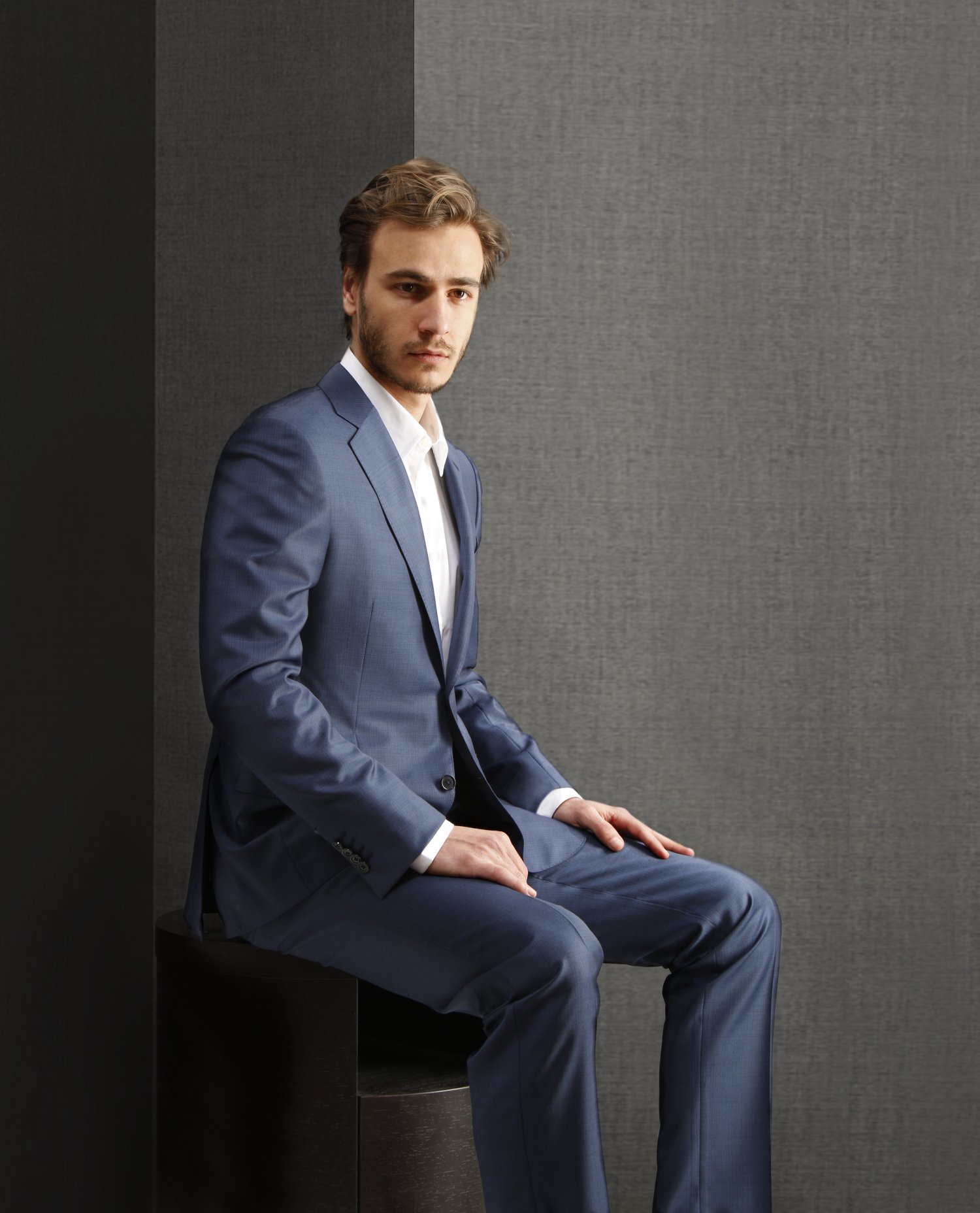 Here are all the cases and all the fashion tips about what to wear to a wedding for men as guests!
Case #1 - FALL/WINTER TRADITIONAL WEDDING
Case #2 - FALL/WINTER CASUAL WEDDING
Case #3 - SPRING/SUMMER TRADITIONAL WEDDING
Case #4 - SPRING/SUMMER CASUAL WEDDING
BASIC RULES:
Don't steal the show from the grooms: you have to wear a sober outfit (but not anonymous) and appropriate to the "wedding" context to take part in newlywed's joy.
So, NO to white, black and eye-catching colors and no to the tuxedo.
Indeed, the tuxedo is a gala suit, and it is not suitable for a wedding unless the grooms require a "black-tie" dress code.
Keep your tuxedo in your wardrobe - at least for now - and take notes about how to dress it on New Year's Eve and for your next big party!
Case #1 Fall/Winter Traditional Wedding
Let's be clear!
When it comes to traditional, formal and elegant outfits for a wedding, we talk about morning suits and tailcoats.
MORNING SUIT
It is perfect during the day until 4 p.m (in Italy also until 6 p.m.) and it is generally worn for very formal wedding ceremonies.
It is composed by:
1) Black or grey single-breasted jacket with lapels, pocket on the left side and tail.
2) Pinstripe suit pants with pleats in grey shades, to wear without a belt with suspenders.
3) Vest: single or double-breasted, in a light fabric, in bluish grey or cream color. It is different from gilet because it is a bit more sporty.
To wear with:
1) Shirt with classic or diplomatic collar (do you already know all the types of shirt collars?) and double cuffs - you will need cuff links.
2) Plastron: used during Victorian times, it is a silk band to wear in place of a tie, to knot with a tiepin. Or alternatively, you can wear it together with a silk tie.
3) Black or grey top hat (for very special events).
4) Elegant lace-up Oxford shoes in black (no patent leather!).
5) Poquet square and boutonnière. What is it? The boutonnière is a floral element to put on your left lapel. The groom wears it of the same color as the bride's bouquet. A real touch of class!
6) Light-grey suede gloves with a fine seam closed by a little button.
7) Long black or grey Scottish lisle thread socks.
It is generally made of wool and lined in silk satin. You can wear this type of suit only if the groom wears it too or you are a family member and/or a best man - or if you are invited to a Royal Wedding.
TAILCOAT
The tailcoat suit is the most formal one also called white tie suit.
For this reason, the aplomb has to be flawless.
It is a sophisticated and elegant suit to wear to solemn ceremonies after 6 p.m., state dinner, etc.
It is composed by:
1) Single-breasted black jacket (unbuttoned), short in the front with lapels and two lines of three buttons per side, in corozon or lined in silk (as the lapels). The tailcoat is characterized by a knee-length jacket.
2) Pants with pleats and silk stripes, without the belt.
3) White piqué gilet with a deep neckline.
To wear with:
1) Shirt with diplomatic collar and double cuffs.
2) Cuff links.
3) White piqué bowtie.
4) Black silk top hat.
5) Lace-up Oxford shoes, better in patent leather.
It is usually made of barathea, vicuna or twill, lined in silk satin.
MEN'S SUITS
To wear in all other cases (also for a night wedding ceremony).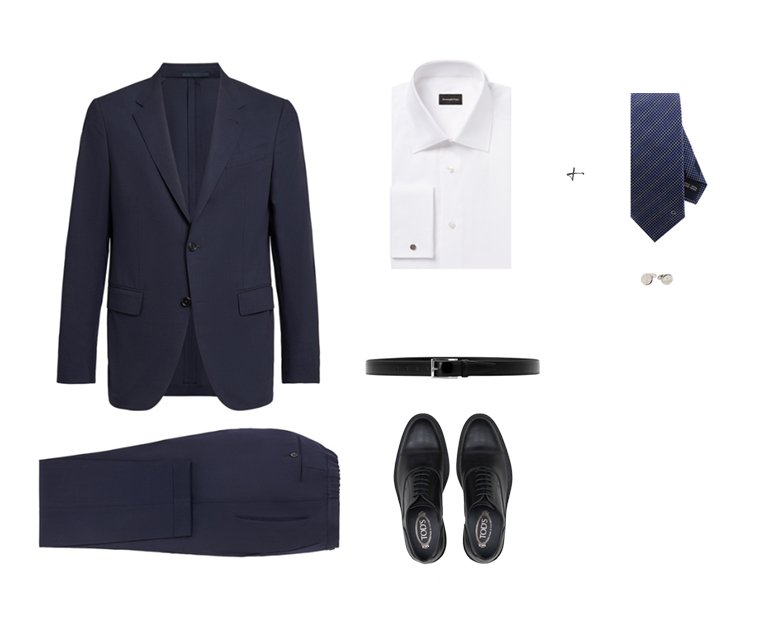 Just like Christian Grey, it is undoubtedly the most versatile and perfect choice for many occasions - for example for the office look when the dress code is business attire - with a few adjustments.
It is usually composed of two or three pieces:
1) Jacket and pants.
2) Jacket, pants and gilet, all in the same fabric.
Note: It is always better to ask: if the groom wears three pieces, it is better to renounce to the gilet in order to allow him to stand out from the guests.
The jacket may be single or double-breasted with three pockets - one of them on the chest - a center opening or two openings on the side to facilitate the movement.
Also for this suit, the fit is essential.
A suit has to fit like a glove and has to be of the right size: if necessary, go to a good tailor to make some slight adjustments!
To wear with:
1) A white shirt - black shirts are not elegant for wedding ceremonies - with a classic Italian or French collar (very elegant).
You can wear the three pieces suit with a diplomatic collar to give a formal touch to your outfit.
In this case, the bowtie is perfect!
2) Belt matched with black Oxford or monk strap shoes - brogue shoes as well.
3) Tie and pocket square to give a refined touch.
Match their patterns and colors carefully!
Fabrics are different according to the occasions: for traditional wedding ceremonies in winter choose a wool suit in dark blue or grey.
Finally, don't forget a nice coat. It is essential to preserve your precious suit!
Case #2 Fall/Winter Casual Wedding
The word "casual" should not mislead you. Even if it is a casual wedding ceremony, it is still a unique and special event that deserves attention in order to celebrate at best the grooms. What to wear?
SUIT SEPARATES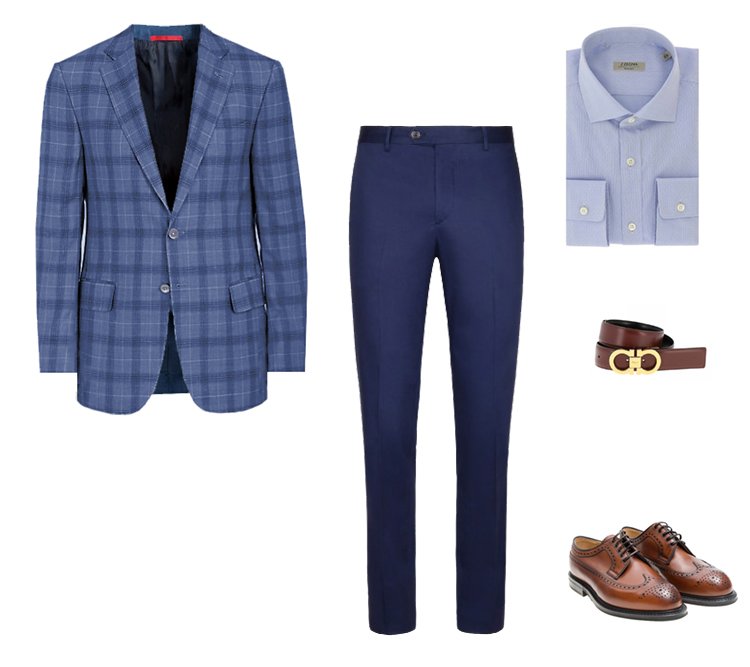 If it is a coordinated suit, it is too much. So, choose a blazer, not too eye-catching and not to stretch, with patches, in a solid color or micropatterned.
To wear with:
1) An Italian collar shirt in white or soft colors.
2) Chino pants with welt pockets of the same shade as the jacket avoiding too bright colors.
Never with jeans! It is too casual for a wedding ceremony, even if it is casual.
3) The tie is optional. Do you already know our tips about ties? However, remember that details make the difference: give a touch of originality with a patterned tie and/or pocket square.
Twill, tweet, Prince of Wales are all perfect for this occasion.
Even if sneakers are suitable for casual weddings, when it comes to shoes, the perfect choice is always lace-up, derby or monk shoes. However, if you are sneakers addicted, avoid running and chunky models because they are too showy.
Case #3 Spring/Summer Traditional Wedding
"Hot" topic, sometimes very hot.
Since May, finding the perfect outfits for men's guests could be a little bit complicated.
How to be flawless also with tropical temperatures?
Here is our vademecum to survive these weather conditions!
If the summer wedding is formal you have to respect the dress code.
Indeed, in this case, you have to apply the same rules of the traditional winter wedding.
OUR TIPS AGAINST HOT TEMPERATURES (AND STRESS):
1) Wool is a great thermal insulator and it is a breathable fabric.
2) Avoid synthetic fabric shirts, choose cotton shirts, preferably in light colors.
If the wedding is elegant with an easy mood, you are lucky.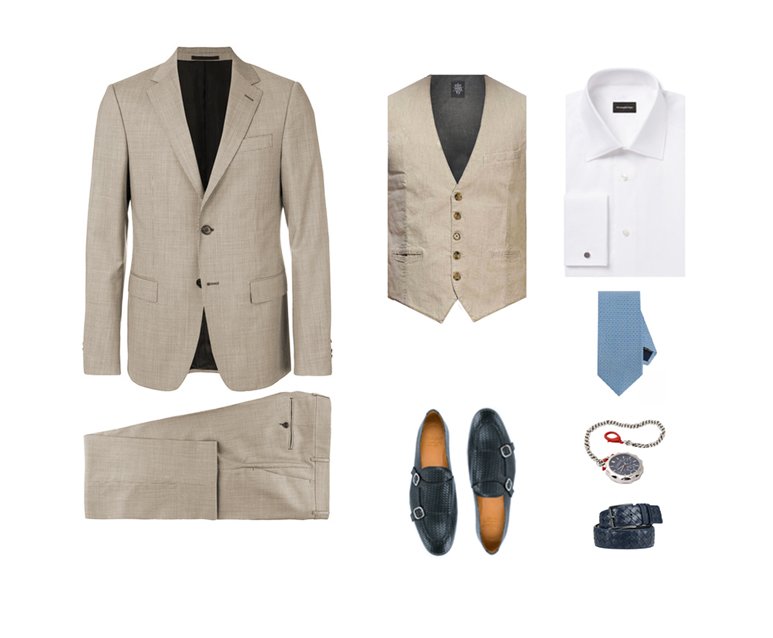 In this case, there are many light and fresh solutions, but always formal.
You may choose a TWO OR THREE PIECES SUIT, in linen or cotton, in soft colors like beige or light blue.
However, pay attention to follow the dress code!
Case #4 Spring/Summer Casual Wedding
We hear about casual summer weddings more and more often: bucolic, vintage, open-air, in church or at the beach, they are all easy-going wedding ceremonies.
They are much loved by men because they are not obliged to wear warm and formal suits.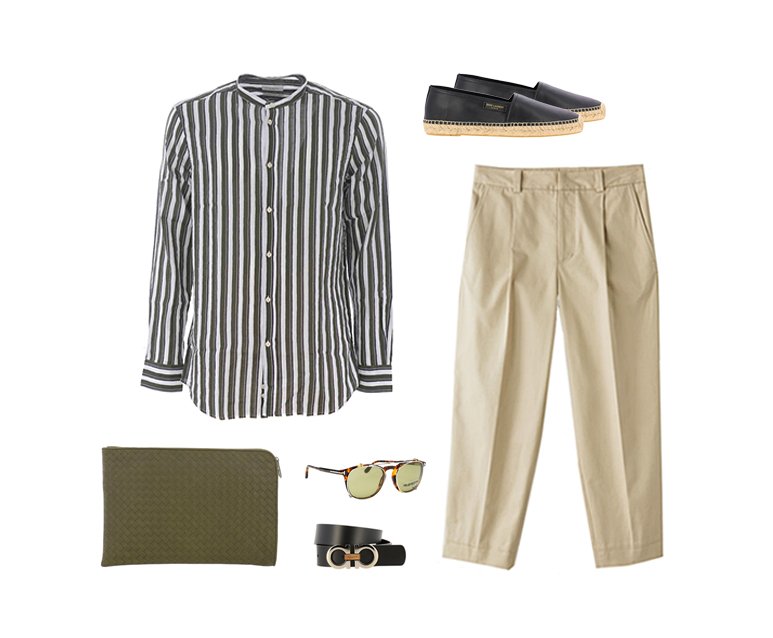 SOME STYLE TIPS:
1) Choose comfort by forgetting the tie. Choose Korean collar shirts, unstructured suits, in fresh fabrics and pastel shades.
2) Yes to refined espadrilles and suede loafers, without socks just for this occasion. Short or slip-on padding socks are forbidden, also with sneakers (if necessary, choose long and light socks).
3) If you want to wear a jacket, choose cotton, linen, twill, poplin and seersucker fabrics.
Even if it is a casual and free wedding ceremony, remember to don't wear too creative items, bright colors or sporty pieces.
Choose key-pieces from the casual men's wardrobe, but try to give an original kick. If temperatures are not too hot, wear a sartorial jacket with matched details and accessories that make the difference, such as a little boutonnière.
Sign up to our newsletter to keep up-to-date with our fashion news and promotions!