What to wear to your graduation ceremony in hot weather?
When your graduation takes place in summer, the good weather surely brings some advantage, but heat and overcrowded places may cause you some troubles to your attempt of building up a professional and formal look to communicate that you are ready to jump into the work world.
So, the question arises spontaneously: what to wear to your graduation ceremony if takes place in summer?
Here's a short and practical guide containing all the main tips to fix to be flawless on one of the most important days of your life, and career!
The graduation ceremony is undoubtedly an important, solemn and official event, so to present the thesis it's surely advisable an outfit suitable for the occasion.
And not only: if you want to avoid lapses of style you should learn how to dress well on every occasion, regardless of the dress code required. This is a very precious art that every woman should know and apply.
Have ever wondered, for example, if you are really able to match your clothes colors with your skin, or if you know all about your body shape type?
If your answer is "no", well, this is the moment to sit down, get a pen, and write everything down! ;-)
What to wear to your graduation: 10 sins of style not to do
Absolutely no to:
Casual jeans or clothes as a whole.
Sensual and provocative outfits: too low-necked, dizzy slits, too short, skimpy, showy skirts or dresses, or inappropriate see-through effects. Also, you better keep your arms covered!
Sensual or too open heels or sandals, wedges or espadrilles, flip-flops or slides.
Lingerie in view (again, pay attention to eventual see-through effects), fishnet stockings and the like.
Ceremony dresses, or worse, long gowns.
Outlandish hairdos, make up, or manicure.
Flashy accessories, jewels, or
Towering heels, higher than 10 cm, especially if you are not can't walk in them gracefully (wouldn't you fall on the ground on your graduation day, don't you?).
Too bright colors, or fluorescent.
Ça va sans dire, creased clothes that make you look sloppy.
The dress code may change from university to university, so just think on how you would dress for a job interview!
If you are about to graduate in one of the most traditional fields of study such as medicine, law, what the occasion requires from a future doctor, lawyer, notary, judge is rigor, usually expressed through a sober look in total black or dark colors just like grey or blue.
The ideal outfit may be a suit separate or a pantsuit, or also a pencil dress or skirt under the knee to match with a classy but stylish shirt, but preferably with a blazer.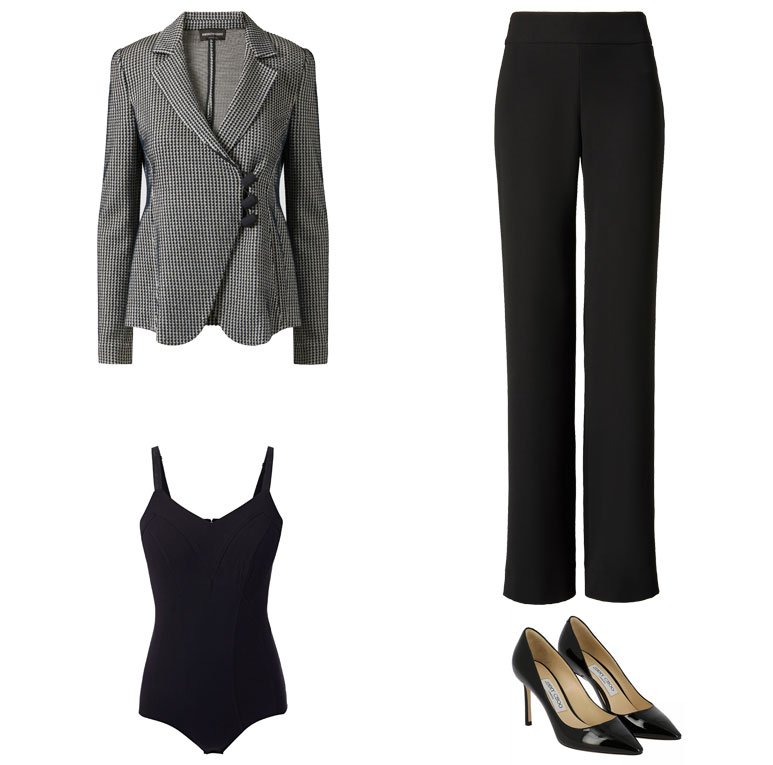 If your study field brings into play your creativity and inventiveness, along with your communication skills, on-trend items and accessories carefully chosen will be your business card. A more informal outfit is allowed, provided that it befits the situation: feel free to dare a little more with colors (never forgetting the above-mentioned "absolutely no"!) and lines.
If you are about to graduate in literature, communications or sociology, you will surely know that the saying "the suit doesn't make the man" isn't that true: permit yourself to dare a little more, but, always keeping in mind the formal rigor the occasion requires.
A longuette skirt, A-shaped and high-waisted will be perfect for example with a bon ton shirt, and if you want to put a glamorous spin on the same old pantsuit let's match to the pants an unstructured blazer to enrich with a precious pin.
Never leave to chance the choice of details: they always make the difference, in every situation!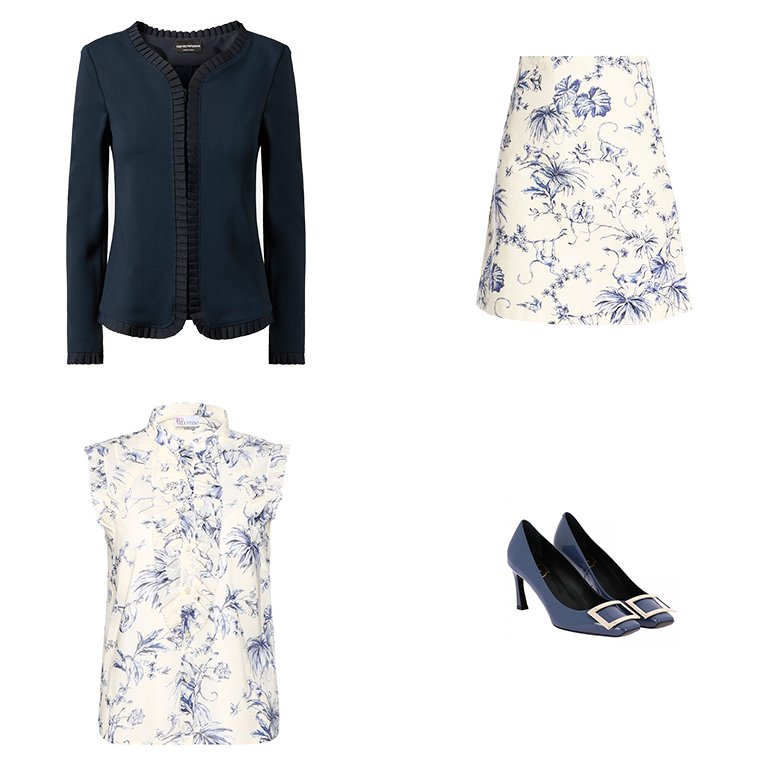 What to wear to your graduation ceremony: 10 style tips
Absolutely yes to:
Classy pants: to ankle, flared, or culotte.
Under of just above the knee skirts and dresses.
Graceful blazers and cardigans.
Shaping and invisible lingerie.
Midi heels, or lower than 10 cm, with pointed toe, a classic shape and without plateau: since forever synonymous with elegance. 6. Dark colors, or sober.
Delicate jewels and accessories.
Nude or black sheer stockings.
Classic hairstyles (like a soft and low bun) and make up in nude shades: leave the lips natural - a hint of gloss is allowed! - and opt for nude shades of eyeshadow just like beige, dove grey, pink powder, and enhance your gaze with mascara and brown eye pencil.
Short nails and natural manicure.
Don't forget you have to transmit self-confidence and competence. Don't choose to go outside the box on this occasion, but create your look by meeting your needs: it's crucial for you to feel comfortable with the situation (and your clothes as well) to ensure the success of the day!