What to wear in Santorini?
Indeed Santorini is a romantic and chic destination, as well as a location rich in tourist and panoramic attractiveness to be visited wearing a comfy outfit, sneakers and ready for a long walks!
We have no doubt about how to dress in Santorini: a summer holiday in Santorini needs a wise mix of versatile and classy items - to live at your best the worldly aspect of the island both by day and night - and practical and comfortable pieces for the day.
And that's the case of the "Minoan Pompeii", the Akrotiri archaeological site, and the Imerovigli village, where you can reach the ancient administrative center of the island: the Skaros fortress (today there are just the ruins). A light blouse or a fresh t-shirt to repair your shoulders from sun, a pair of shorts or bermudas and sneakers will be perfect for this kind of excursions.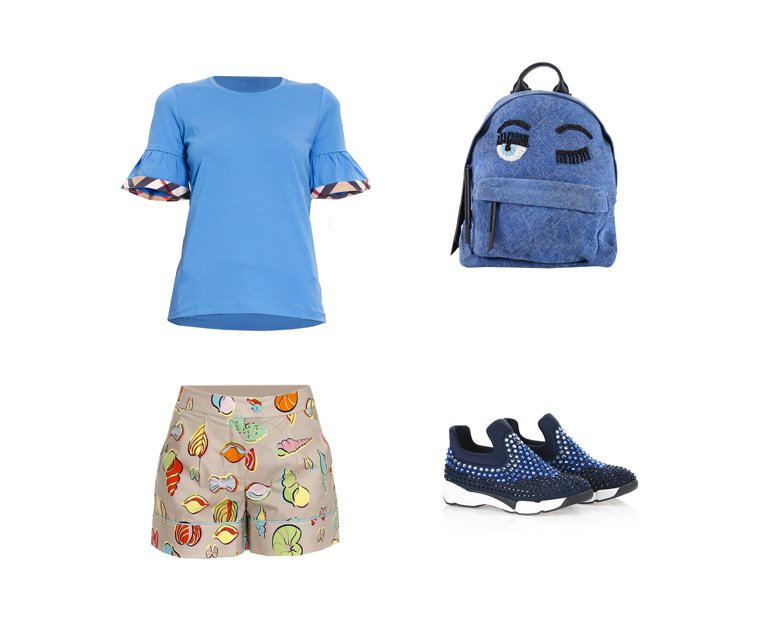 During the day you may enjoy a wonderful sea view while having breakfast or lunch on the wonderful Kamari beach and Red Beach, as well as a fantastic boat trip to the Nea Kameni and Palea Kameni islands. In this case you will need a practical and versatile tote bag to carry with you all the essential to spend a day at the sea, including a pair of flip flops or sandals in pvc.
To get down and up from boats and caiques, and for the walks to the beaches, a pair of slipon will be essential to avoid slipping. On-trend beach dresses and kaftans to be worn over bikinis and one piece swimsuits will be perfect all day long! Which ones to pack? Those with frills are among the must-have swimsuits for this summer!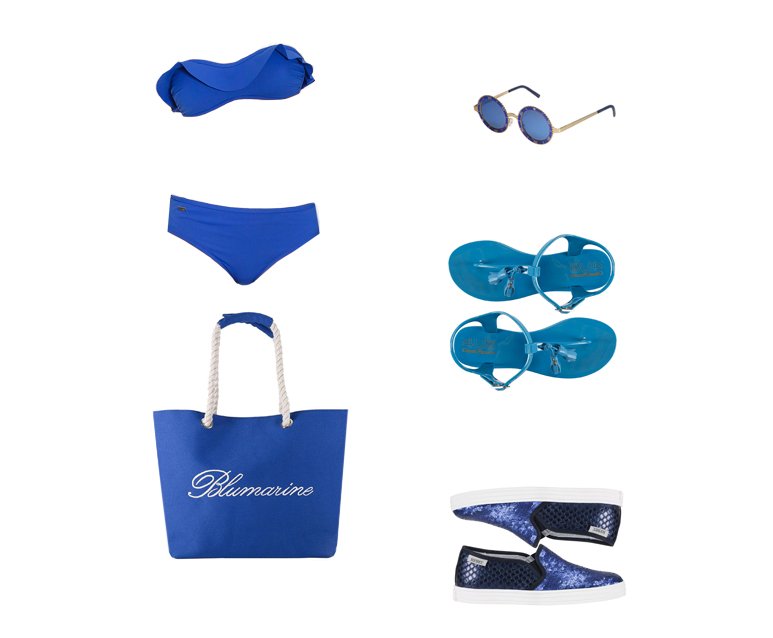 You can't miss the famous sunset of Oia, on the Caldera, where you can have your happy-hour and gourmet dinners enjoying the breathtaking landscape. About that, when it comes to the perfect outfit for Santorini you shall not miss the flat jewel sandals, cross body bags or it-bags, short dresses in sangallo cotton, long skirts and maxi dresses that will be perfect for the occasion - romantic and glamorous at the same time - as well as to have a night out among the pubs and discoteques of Fira, Kamari, Perivolos and Perissa.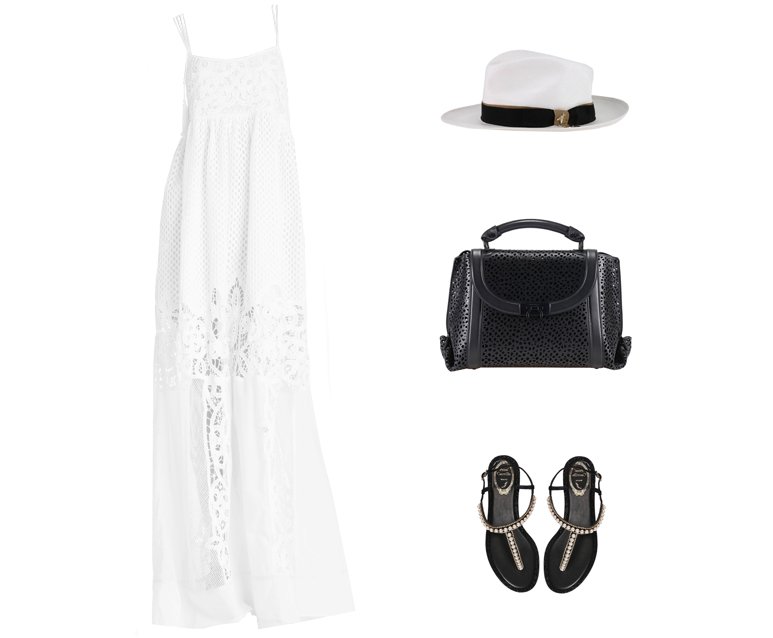 To not forget at home, the essential of every holiday: sunglasses, a brimmed hat and a foulard for sunny or windy days or for having a ride on a motorbike around the island.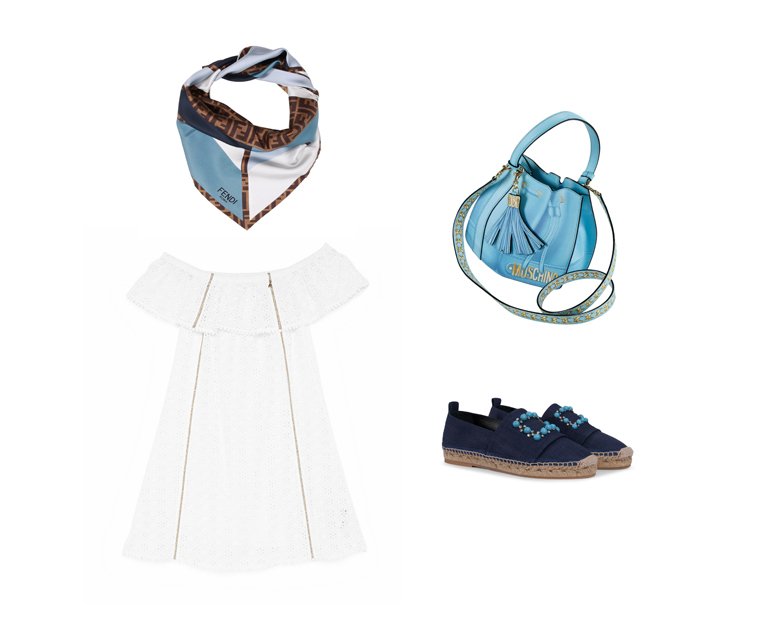 And last but not least, a good news for those who love be comfortable: no heels in Santorini! The pebbles streets make impossible to wear heels. However, if you can't do without them, choose flat heels the protagonists of this season!
The holiday dress code for Santorini requires items matched with the mood of the island: white and bright colours recalling all the sea shades: from the turquoise up to the deep blue, to be matched with warm colors such as brown and gold.
Summer Holidays in Italy? Discover the perfect outfits for Capri and Amalfi coast!
And if your desire of vacation brings you to take a dip in the Balearic Island, don't miss our style guide about what to wear in Ibizia and what to wear in Formentera!