The art of murals in Palermo
The art of murals in Palermo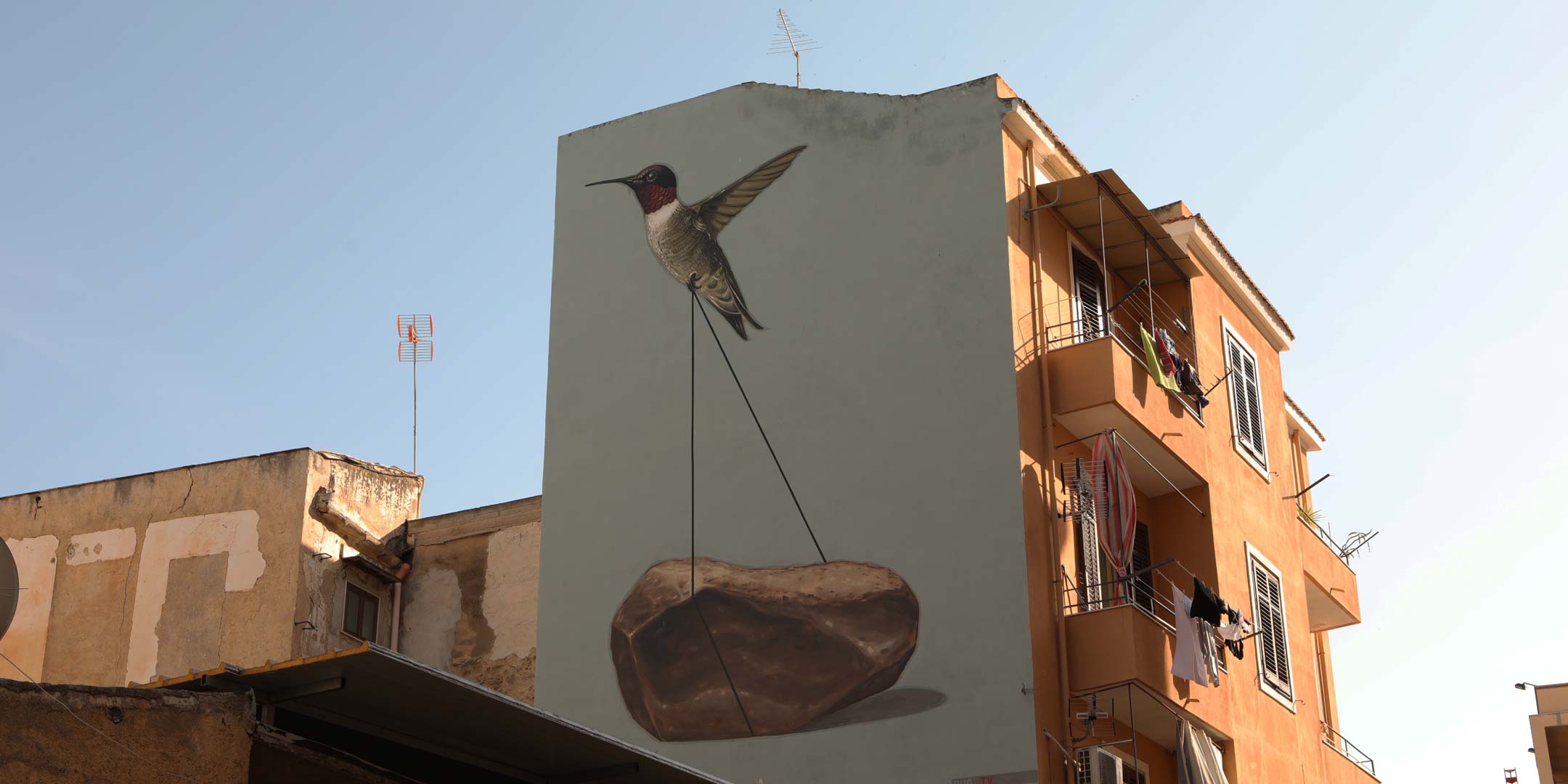 The peeling walls of the city welcome art that rebels against decay and intolerances
Religion and revolution, symbolism and ordinariness. If there were four corners, inside there would be the square of art. Indeed of a specific art. Indeed of a specific art in a specific place.
Murales.
Palermo.
Albergheria district, Ballarò market.
The idea of an artist who gives birth to other ideas: the square of art that is enriched with a thousand other forms. On the peeling walls of a city that resists time by becoming dusty rather than embellished, a narration comes to life that starts from raw material, concrete and paint, and arrives at the subtle, impalpable kind: a thought that takes shape thanks to the imagination of an enlightened person.
Thus the mural of San Benedetto il Moro, the black saint co-patron of Palermo, by Igor Scalisi Palminteri, today is the catalyst of good vibration in a neighborhood where integration is a football kicked every afternoon precisely in those districts by children of all races, children of an ethnic group that has no colors but instead has necessities: to live, to survive, to dream.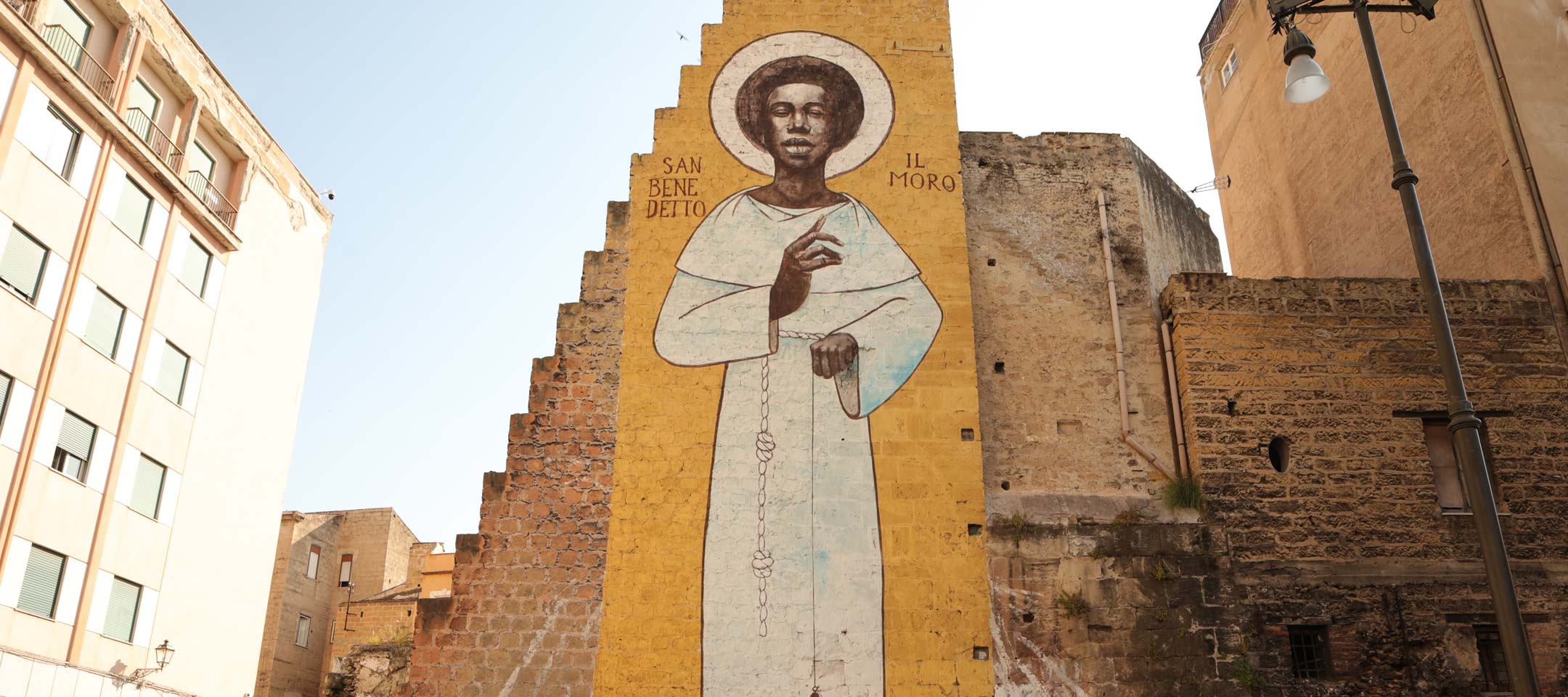 It is Scalisi Palminteri who involved four other artists, all Sicilians, a few years ago in an operation in which colors become a weapon against decay. Andrea Buglisi invented a hummingbird that moves a rock, testifying the fact that the specific weight is a problem of humans and not of art.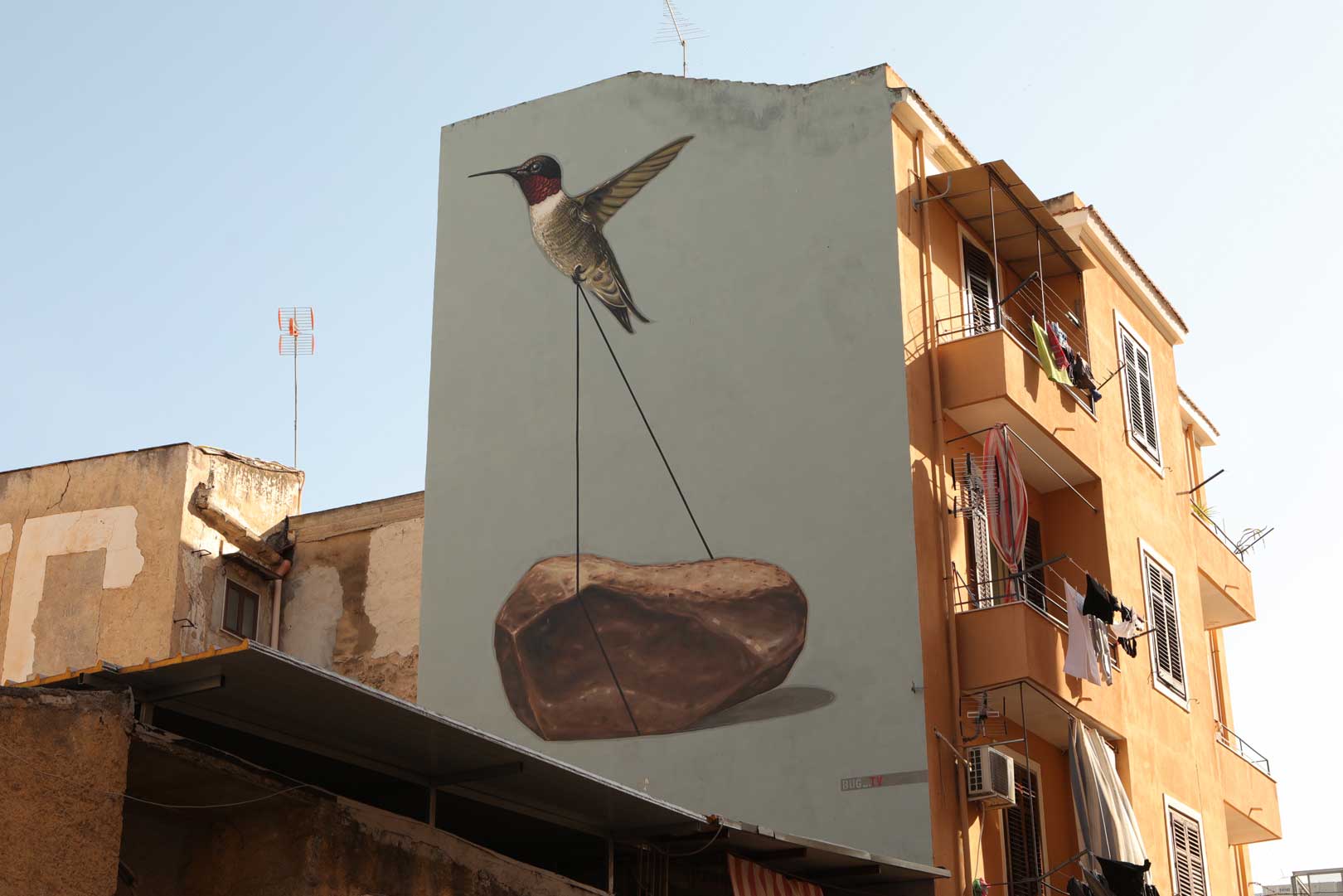 Alessandro Bazan projects his faces on the screen of the former Tukory arena and seems to suggest that it is no coincidence that the word diversity rhymes with liberty.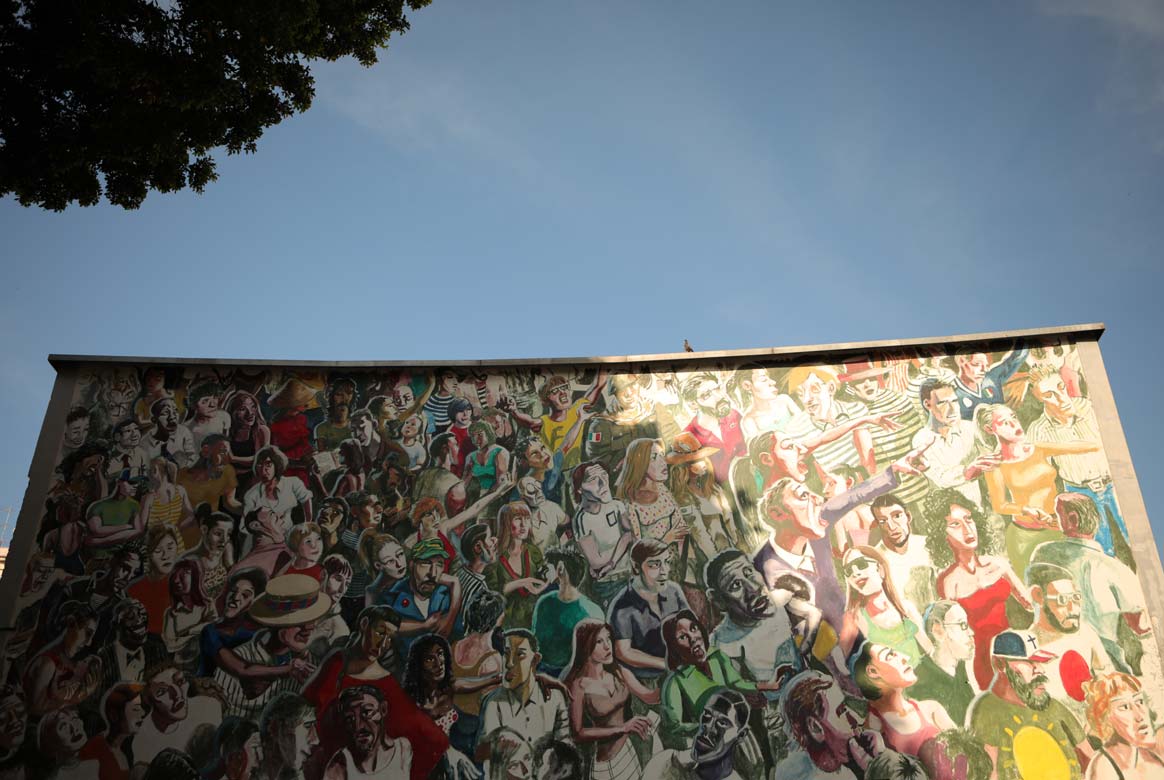 Fulvio Di Piazza imagines on the side of a popular 1950s-style condominium a tornado that drags fish, the fish from the stalls of Ballarò, towards a sky that is not the opposite of their sea, but instead perfect completion.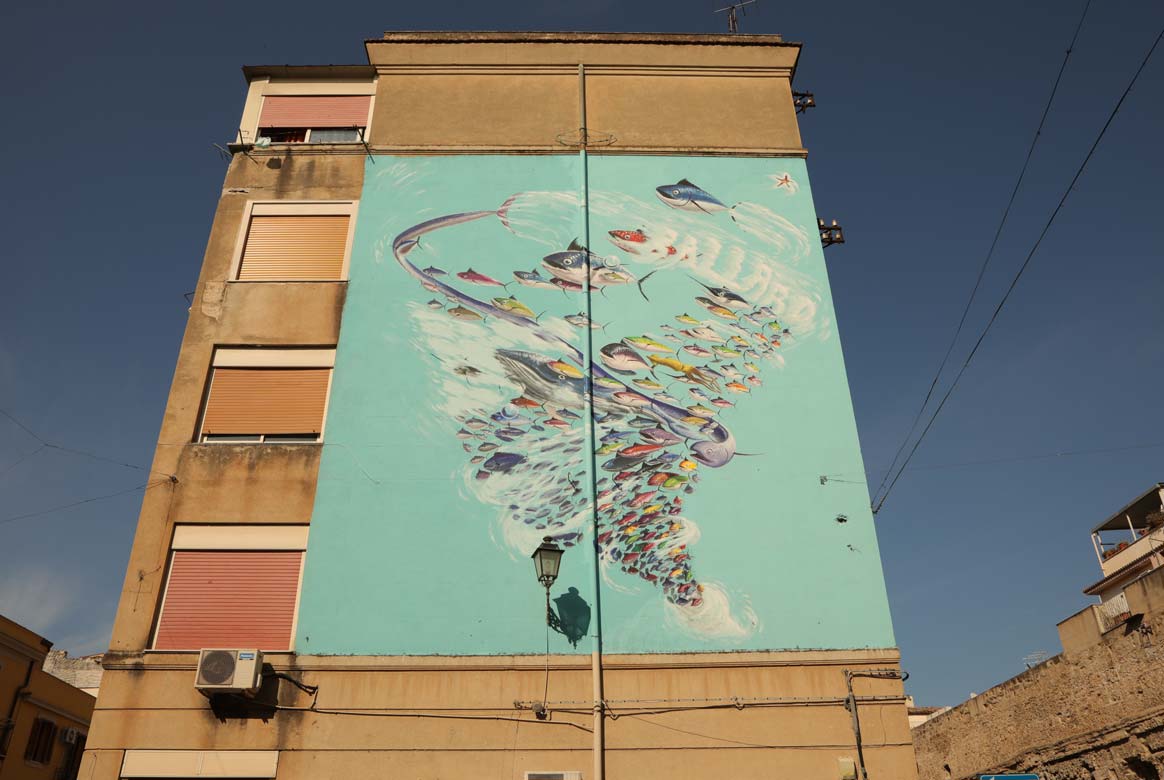 Angelo Crazyone pays tribute to Franco Franchi, the great comedian who loved Ballarò even though he was from Vucciria, whose goggled mask is reproduced with the stencil technique, as if it were pixelated between a window and a gutter at the end of vicolo Gallo.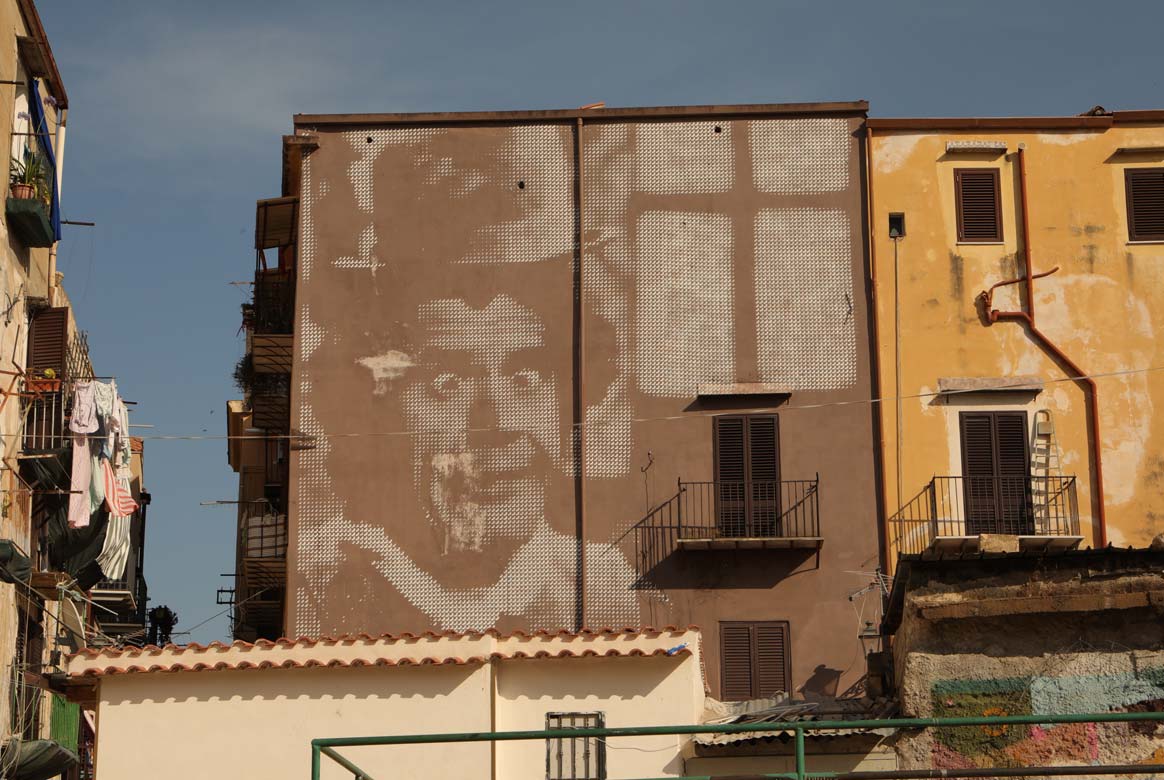 Alongside and around these murals, minor artworks, almost clandestine. Glimpses of genuine street art in which the ideal canvas is the crumbling wall, and an air conditioner hanging precariously from two nails is a narrative complement.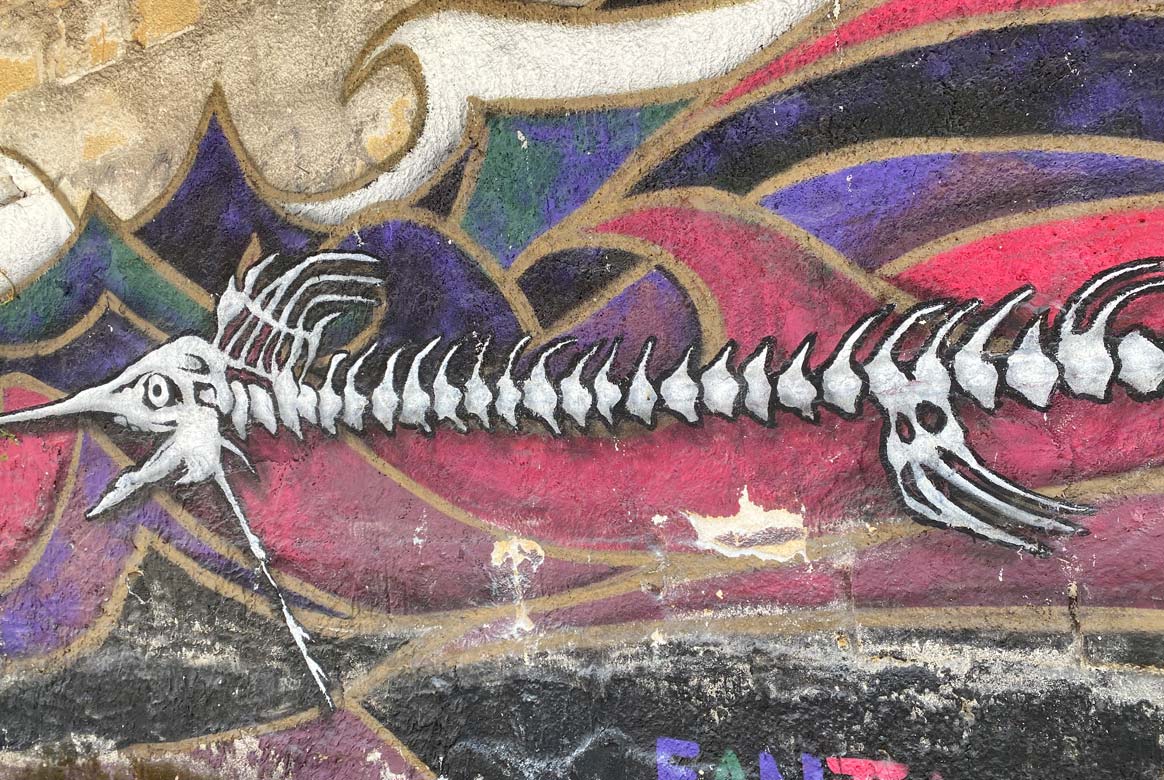 There is everything from the bone of a fish that seems to smile at its fate as an ex-living to instructions on how to slaughter a bovine and obtain the typical offal of the Sicilian culinary tradition.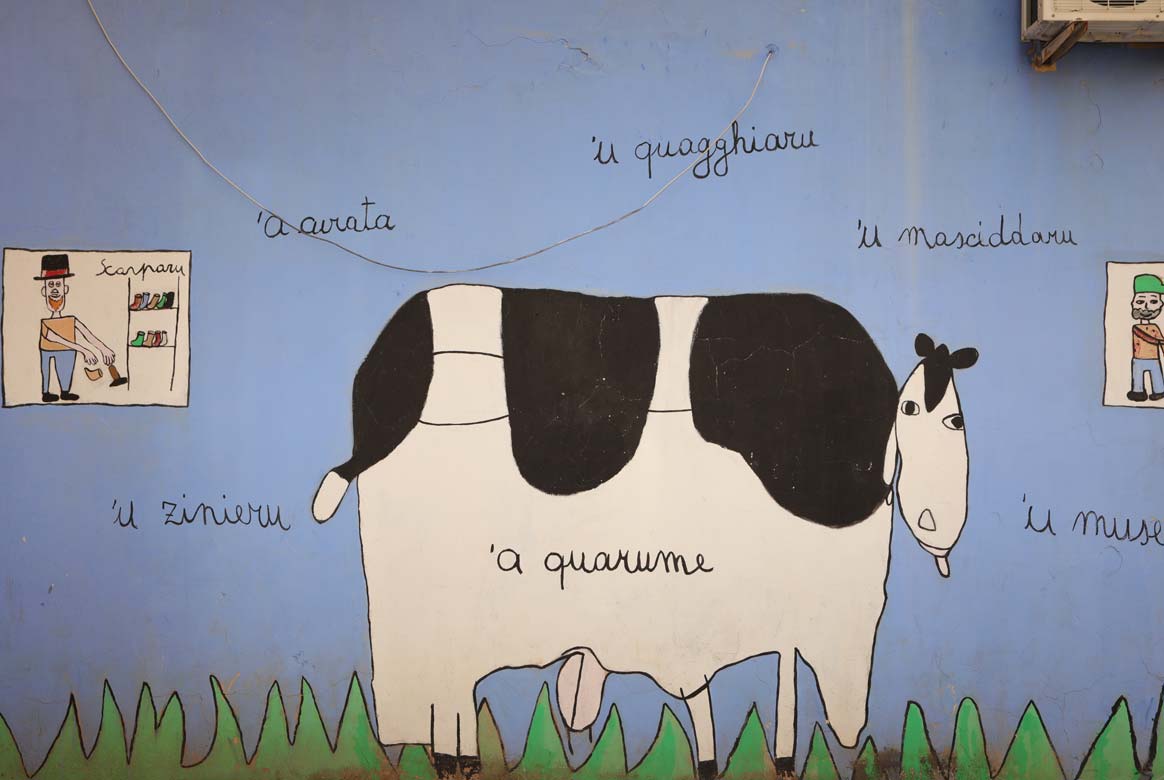 Religion and revolution, symbolism and ordinariness, in fact. In a wonderful confusion of intentions and messages.
After all, if the world were clear, art would have no reason to exist.