Prada bags
The new collection of Prada bags proposed by the world-famous Italian fashion company, led by the forward-looking Miuccia Prada, bets on luxe and essentiality, as always. This antithesis is represented by the preciousness of materials, just like real calf and ostrich leather, saffiano leather which was invented by the company itself, and gaufré fabrics, which are set against the simplicity of design, which is the result of a unique idea of fashion and splendor.
The masterful craftsmanship of fabrics and leathers completes the details of every single model: from handbags in real leather perfect for work, to the crossbody ones in saffiano with silver and golden finishings, ideal for those dynamic women who keep up the pace with the latest fashion trends. Minimal bags in nylon with adjustable strap instead are perfect for a modern man who care about his own style regardless of the situation. Every Prada purse is marked by the lettering logo placed in the center of the iconic triangle, the brand's signature.
For those who well know that details make the difference, the Italian fashion label proposes irresistible wallets and cardholders in many different colors in the iconic saffiano leather.
Discover the cult items of the new Prada bag collection online at Giglio.com and enjoy free shipping.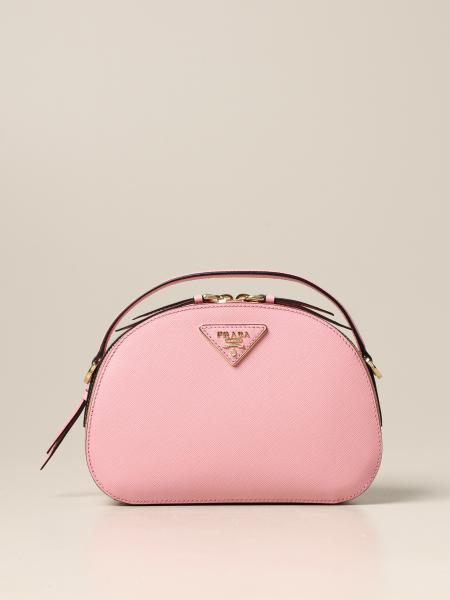 $ 1,878.31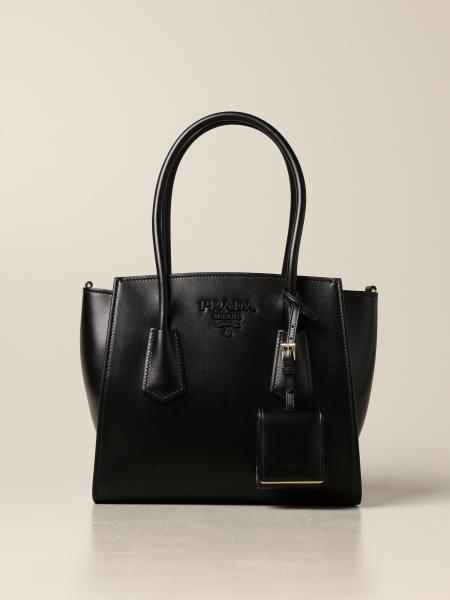 $ 2,191.36