Boneless. Liquid geography
Boneless. Liquid geography / Senza ossa. Geografia liquida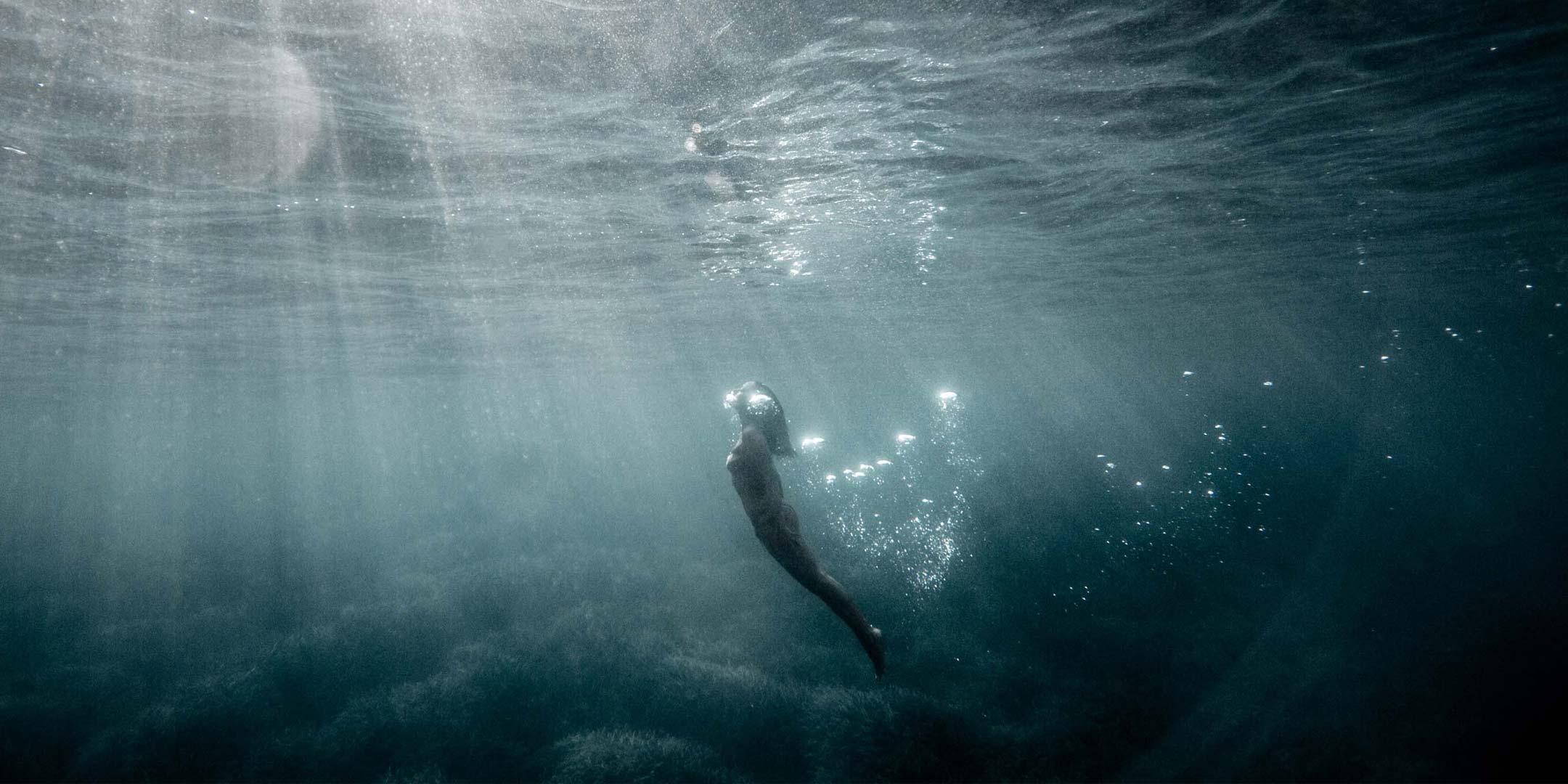 Cala Oliva / Milazzo
38.2207° N, 15.2419° E
Underwater one moves forward by process of elimination within a landscape without punctuation where all that's related to the mainland disappears in a new liquid geography.
Deep in the sea I had no landmarks as my eyes, little by little, dropped in the attempt to probe the 'blackness', which I no longer called darkness, so great was its attachment to the land.
I wanted to be fish, I wanted to be seaweed.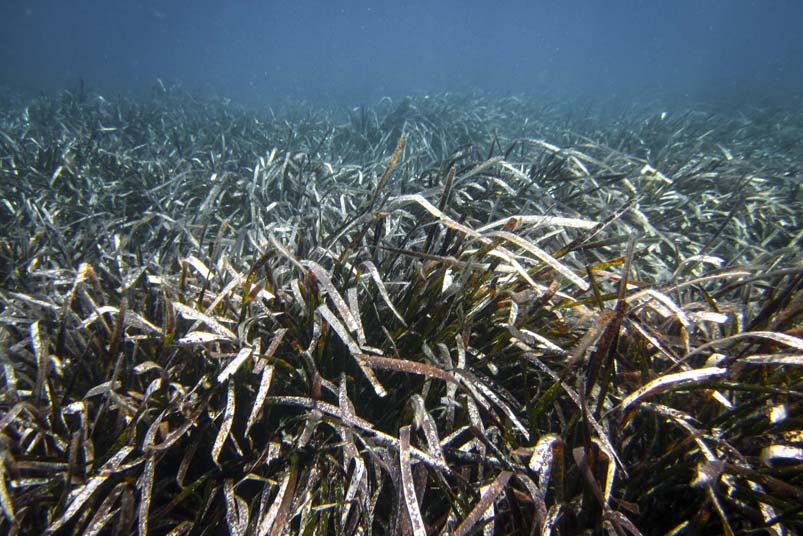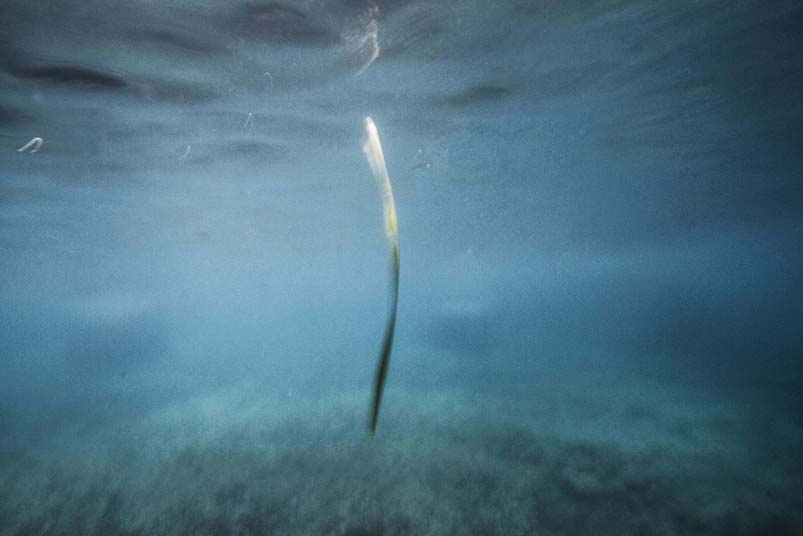 A tiny piece of the rocky seabed that, just looking down at it, triggered fear with its power of concealing deceits. Among the still exposed sharp edges and those smoothed by the surrounding plants that fluctuated with precise movements.
Nothing underwater was left to chance. Every element was moving rhythmically along a well-defined trajectory, a wavy bustle that shifted everything around it slowly, both in a sleepy and composed motion.
I wanted to be anything that I did not know about and that for this very reason I could have been. Clinging to my teeth and to my silence.
Smile-less.
Breathless.
Ageless.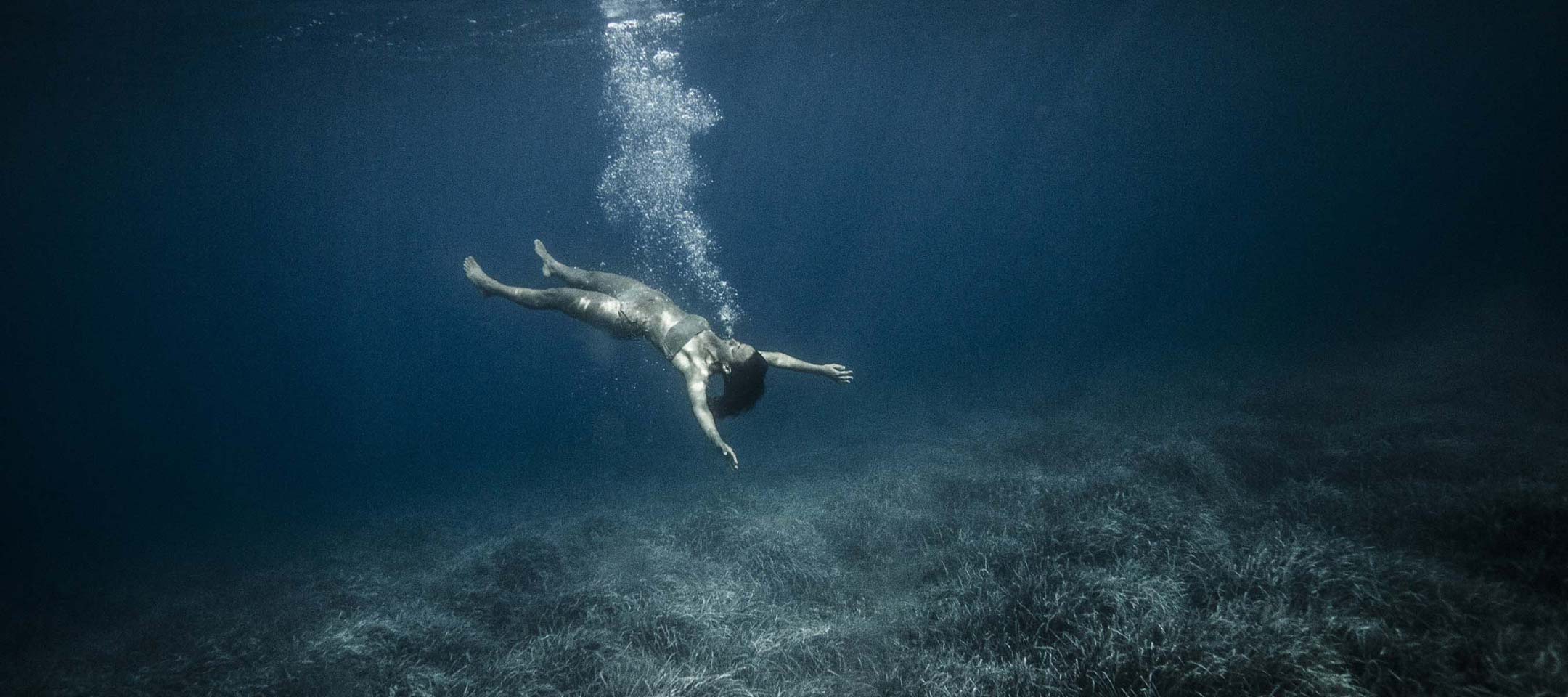 A liquid flight with both arms outstretched devoid of the fear of falling.
I could have been everything while deep in the water I didn't even have the time, maybe lost after my thoughts, in a shortness of breath that made, even the skin, unchanging and mute.
I mapped out that liquid geography, weightless and boneless and with disjointed gestures that were disorderly but never confusing. Nothing sheltered me and that water was not there to remind me where I came from, even though, before plunging in I thought it would have been like going back into my mother's womb.

Nothing took notice of me and while I slowly resurfaced, so did my perceptions – so attached to my land, my flesh and my motives.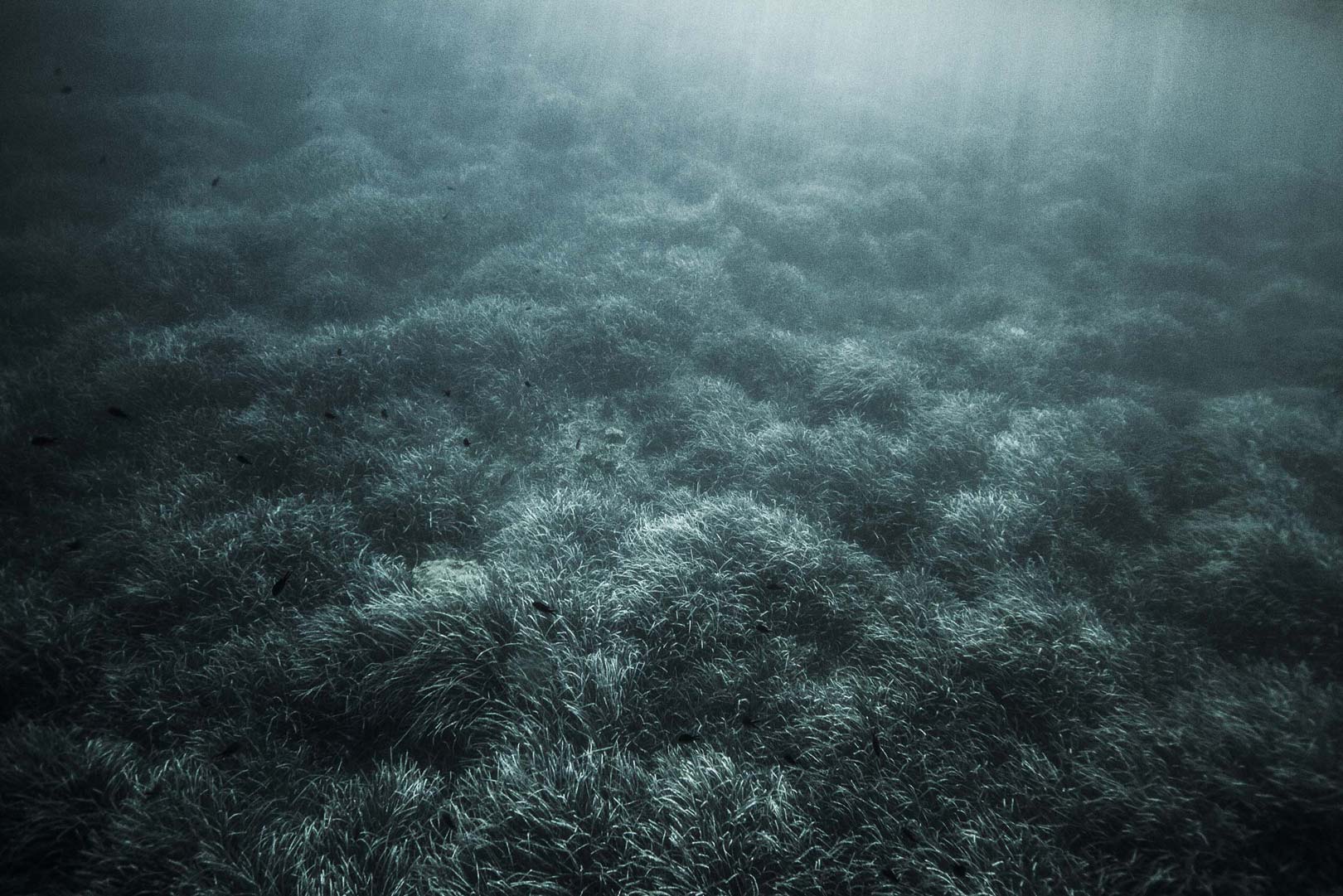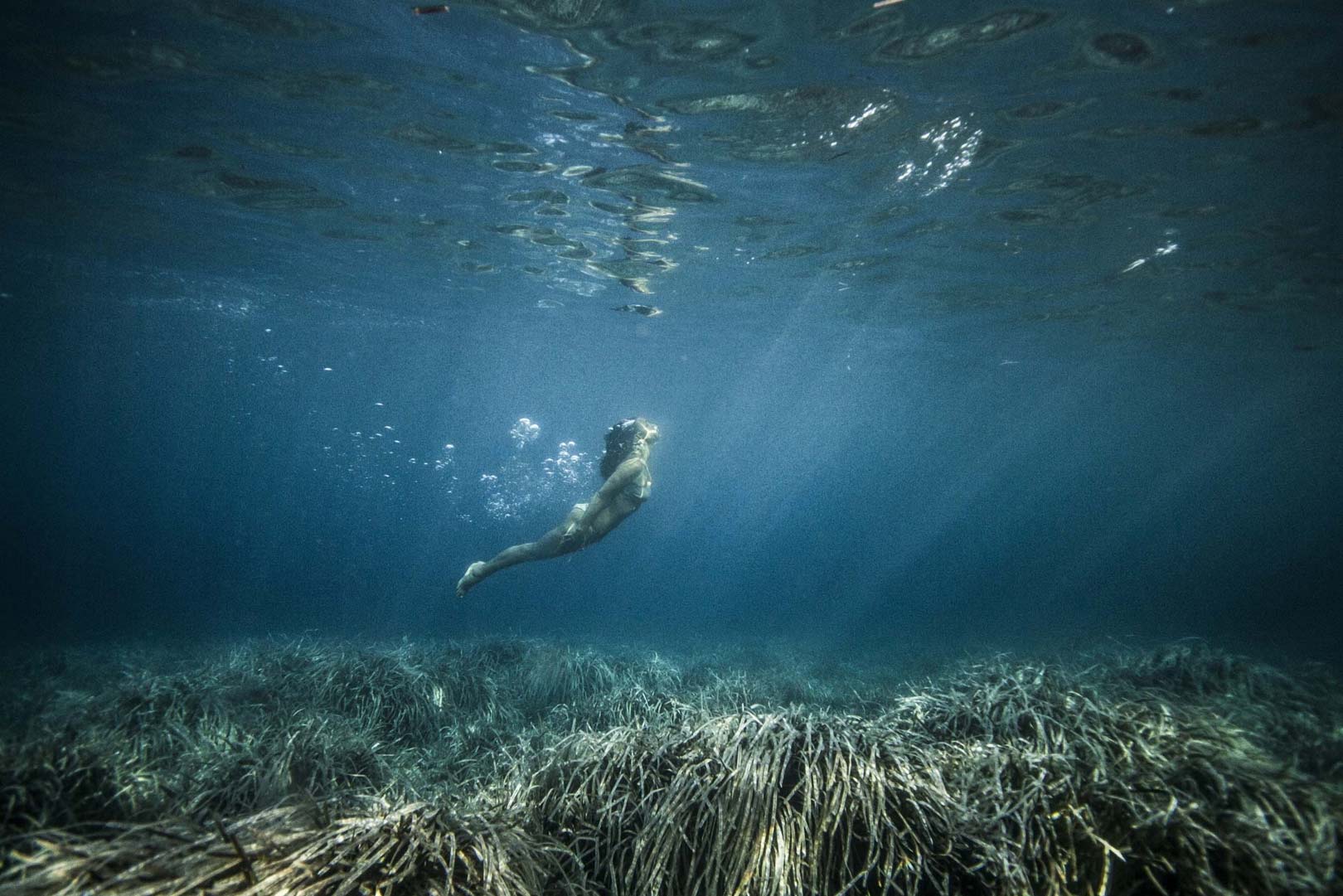 I had ceased again to be absence.
Text Antonella Salamone
Photography Andrea Amendolia