ABOUT ME Spring/Summer 2017 collection
The About Me t-shirts for women and men are unique and absolutely original.
Its graphic illustrations, handmade by the brand's creator, tell about fashion, current events, clichés, which are icons of our time and of a mythical past, in an eclectic and brilliant way.
They tell about a visionary world, where the reality merges into the imaginary, creating a multi-coloured weird union.
ABOUT ME Spring/Summer 2017 collection
Items in Outlet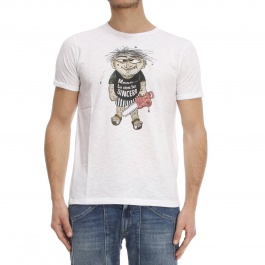 £ 32.96 -50%£ 16.48