FASHION ALERT!
The brand-new Adidas Ozweego shoes are coming!
Indeed, Adidas Originals has reinterpreted the iconic sneakers from the '90s in a contemporary and high-performing way.
A return to the past, but in a new light: the classic model has been equipped with the Adiprene technology and with a new modern silhouette.
Actually, this isn't the first time.
If you are real fashion-addicted, the name "Ozweego" won't sound new to you, because it is linked to the name of the fashion designer Raf Simons.
The latest Adidas Ozweego sneakers by Raf Simons - for men and women - have reached great success by creating a chunky version with a contrasting metallic sole.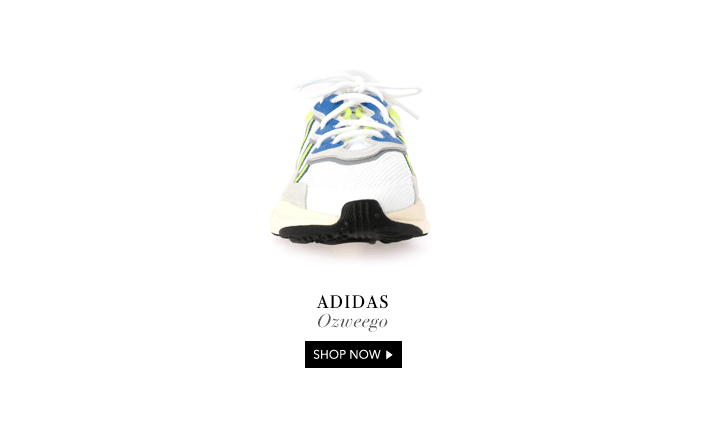 However, the brand new Ozweego will amaze you.
Especially if you love sport.
The upper in mesh, suede, and TPU, makes them lightweight and breathable, the EVA midsole and the Adiprene sole ensure extreme comfort to feet,
and therefore to legs by absorbing impacts to the ground.
Although the sole is soft and light, its enveloping fit ensures stability even for the larger sizes.
We are pretty sure you cannot resist the vintage and ultra-modern charm of the new Adidas Ozweego sneakers!
Save the date!
Available for sale from 22 June 2019 online at Giglio.com!