Prada is one of the most-loved Italian haute-couture Maisons in the world.
And not for nothing, Devil Wears Prada: every celebrity or influencer has a Prada it-bag.
Would you like to purchase a Prada bag but you don't know which is the perfect model for you?
Here is our definitive guide about the models to absolutely have!
PRADA SIDONIE
The new entry by Prada, trendy and sinuous, had great success.
Presented in Resort 2019, it reinterprets a big classic in two must-have and vintage variants: the first one with a flap and frontal string, to wear on shoulder or cross-body. The second one is minimal with an upper closure and crossbody.
Obviously, to put on your wishlist.
PRADA CAHIER
Insta-worthy and irresistible: matelassé, bicolour and in solid leather, very original thanks to the rétro and metallic details.
It is the object of desire of every fashionista. Hands up who wants it... actually, all of them!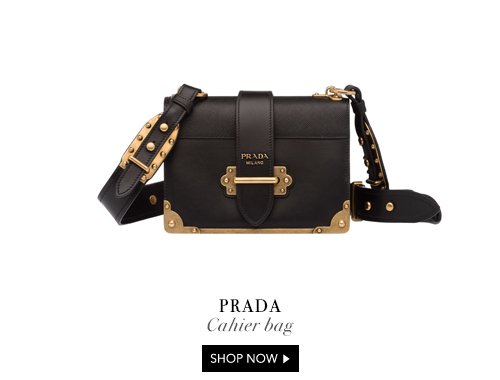 PRADA ELEKTRA
One of the coolest and most wanted models of the moment: with an essential and charming design, it is enriched by a frontal buckle and metallic studs along the flap, handle and/or strap.
PRADA ETIQUETTE
Undoubtedly a best-seller model, among the most loved by celebrities and influencers. Available in many models, tote-bags as well, this bag is named after the etiquette logo on the frontal surface.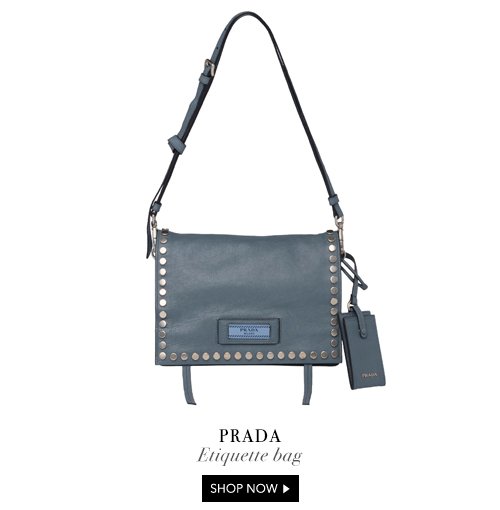 PRADA DIAGRAMME
Clutch, crossbody, doctor bag, backpack or belt bag, the fil rouge is the unmistakable capitonné manufacturing. We can say with certainty that it is the perfect city-bag!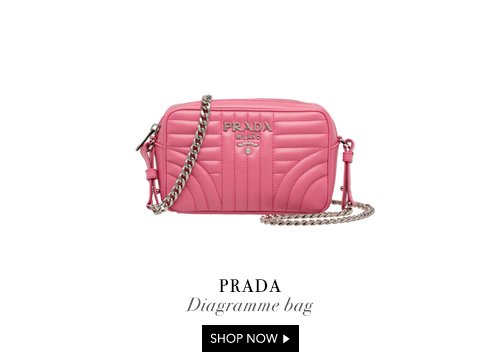 PRADA MONOCHROME
A classic model of the Maison created in so many colours. Handbag or crossbody, in Saffiano leather, characterized by the lettering metallic logo with tone-on-tone finishing.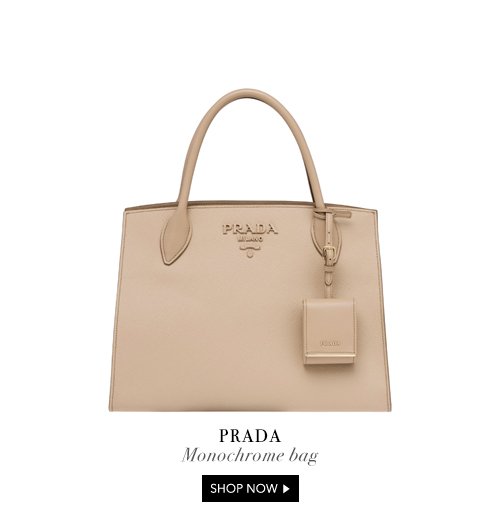 PRADA GALLERIA
Minimal and elegant, in the iconic Saffiano leather, offered in many sizes, without changing anything: from the big to the mini one in order to satisfy all needs of every bag-addicted!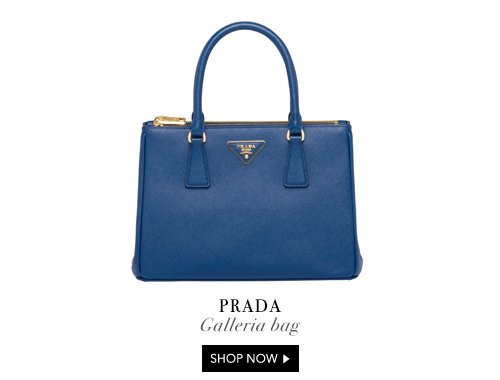 PRADA DOUBLE
A historical model of the Maison, unique thanks to the leather triangle (the same as Galleria model) and the name tag charm.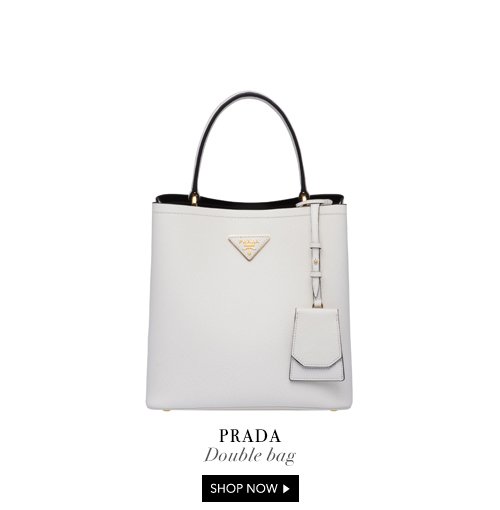 THIS SEASON'S IT-BAGS
Latest Arrivals! In many colours, in wicker, canvas or plex, they are simply I-R-R-E-S-I-S-T-I-B-L-E!
Perfect for the warm season, the Spring/Summer 2019 bags are the unmissable bags to have asap!
Among the best-seller models, there are backpacks, bags and belt bags - in plus size version as well - in nylon with essential lines.
Genderless and enriched by leather details, they are sporty, practical and multitasking!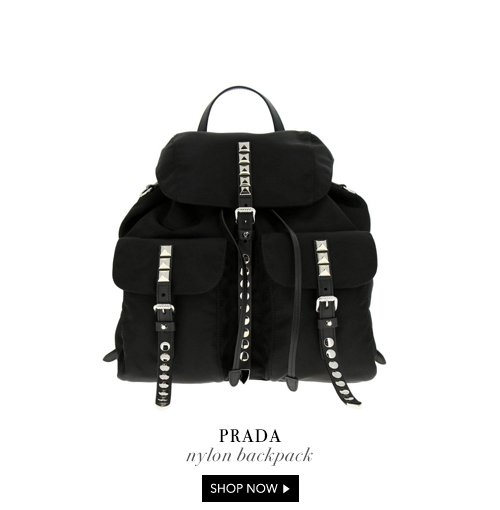 Sign up for our newsletter to keep up with all the fashion news and promotions!