Which are the unmissable Autumn/Winter 2018-19 fashion trends to give a boost to your wardrobe?
After seeing runways, front-rows and street style of Milan, London, Paris and New York Fashion Weeks, we perfectly know what to wear and how to dress to be a perfect fashionista also during cold and rainy days.
Actually, among the new collections, we have identified for you the unmissable season trends and the must-have pieces and accessories directly from fashion shows to shop as soon as possible.
Yes, because these new arrivals are super hot and the countdown for the sold out has already started.
Here are the 10 winter fashion trends 2019 for women!
1. FLUO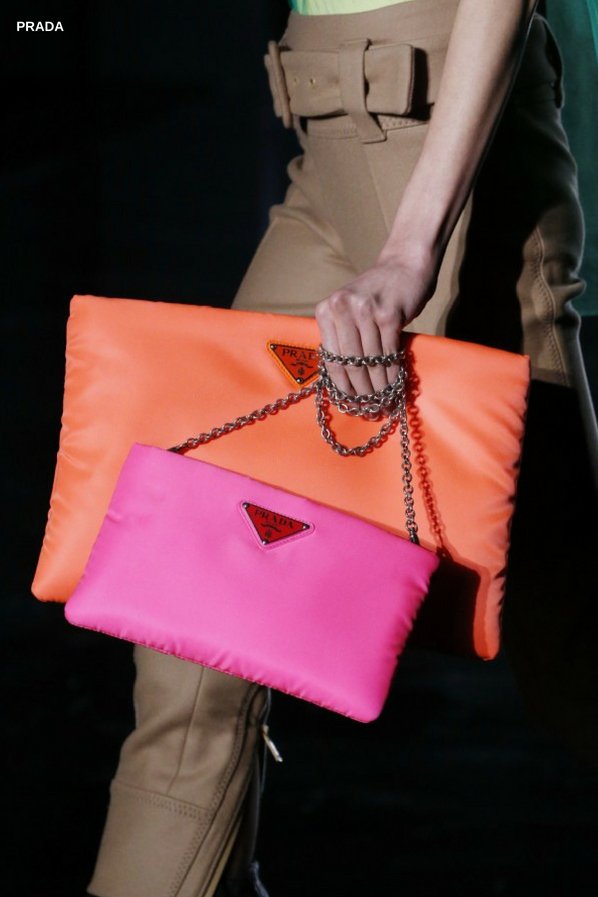 Photos credit: © Catwalkpictures.com
The colours of the next month are vitaminic and strong. Get ready to see them on every texture, from nylon to wool, from leather to PVC, to wear in full colour or colour block, but above all be ready to dare with an original mix & match.
2. ETHNIC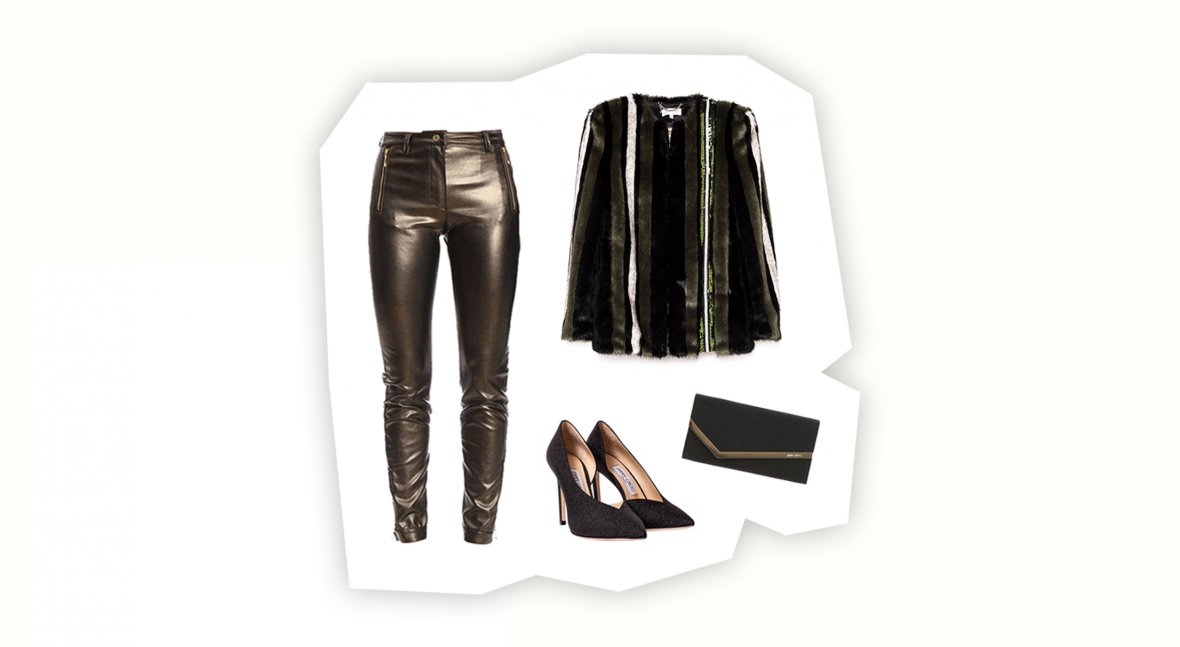 How can we live without a bit of folk? Cashmere patterns, warm colours, embroideries and pompon to get boho-chic outfits. A messy and freak kick that make your look super glamorous as you just came back from a journey at the ends of the earth!
3. FRINGES
Photos credit: © Catwalkpictures.com
Simply everywhere. From dresses to skirts, from boots to A/W 18-19 trendiest coats. It doesn't matter that they are in '20s, cowgirl or Cherokee style. Fringes remind us a New Yorker on the 5th avenue, and we love it!
4. YELLOW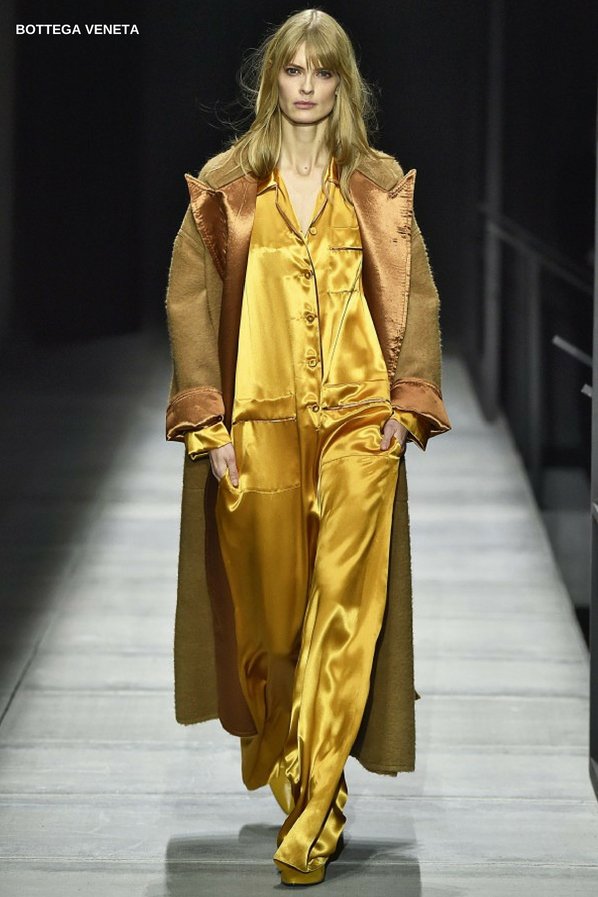 Photos credit: © Catwalkpictures.com
One of the most loved colours of Autumn/Winter 2018-19. Far from being just a summer colour and tricky to match, yellow is the protagonist in the palette of the most important designers. From juicy to amber whiskey shades.
5. CHECKED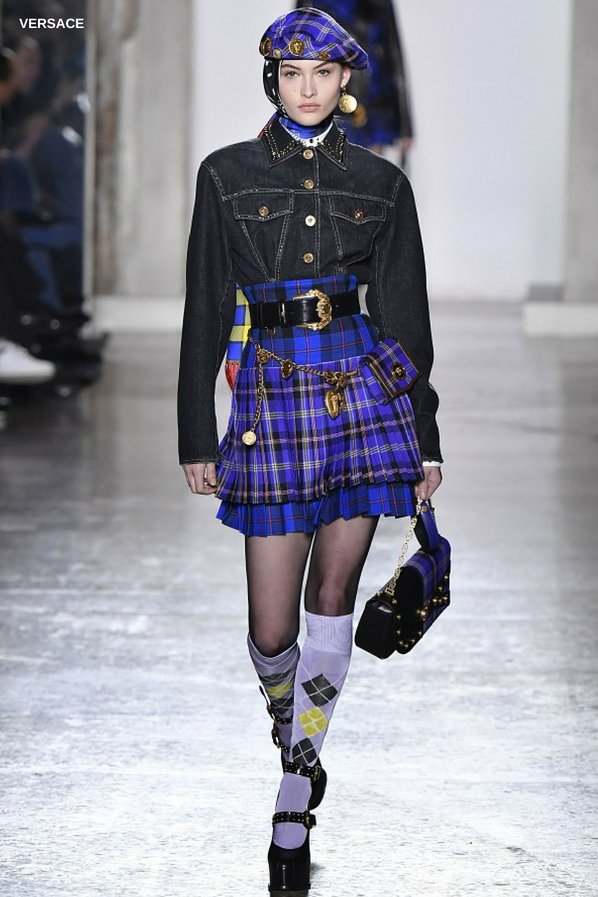 Photos credit: © Catwalkpictures.com
Winter under the sign of the checked pattern. From the classic tartan to the Prince of Walles, in classic or eye-catching colours.
6. THE EIGHTIES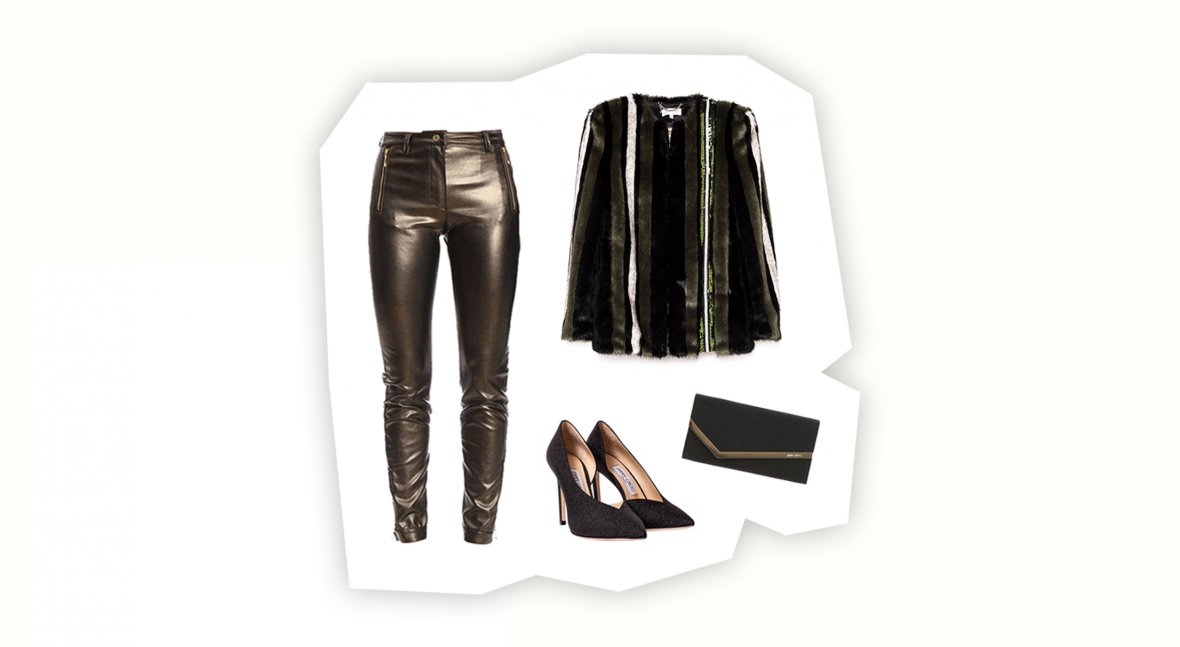 A revival effect in shoulder straps, maxi rouches, metallic textures and oversized volumes. V-neck shoes (for real fashion bloggers), furs, super skinny pants and tomboy bomber jacket will be the key pieces of this mood.
7. BELT BAG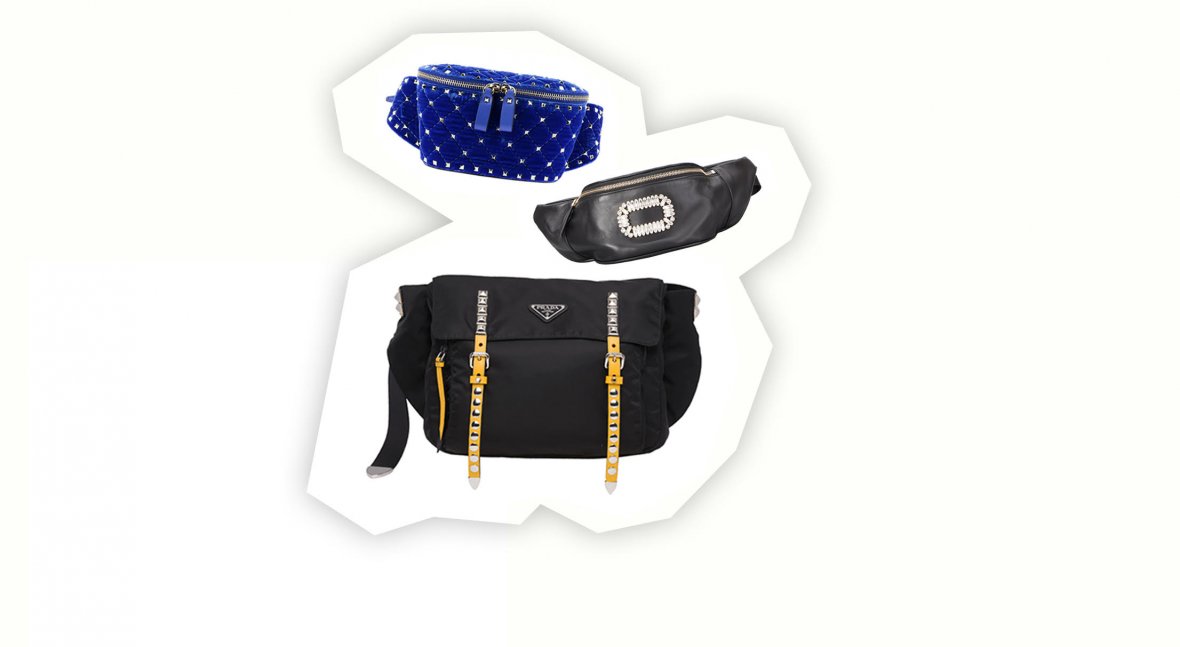 If some years ago a lot of people twitched their nose at this (re)emergent trend, now no one can't do without it.
Crossbody or at the waist, mini or maxi, belt bags are officially the go-to item among the fashionable Autumn/Winter 2018-19 trends.
8. LEATHER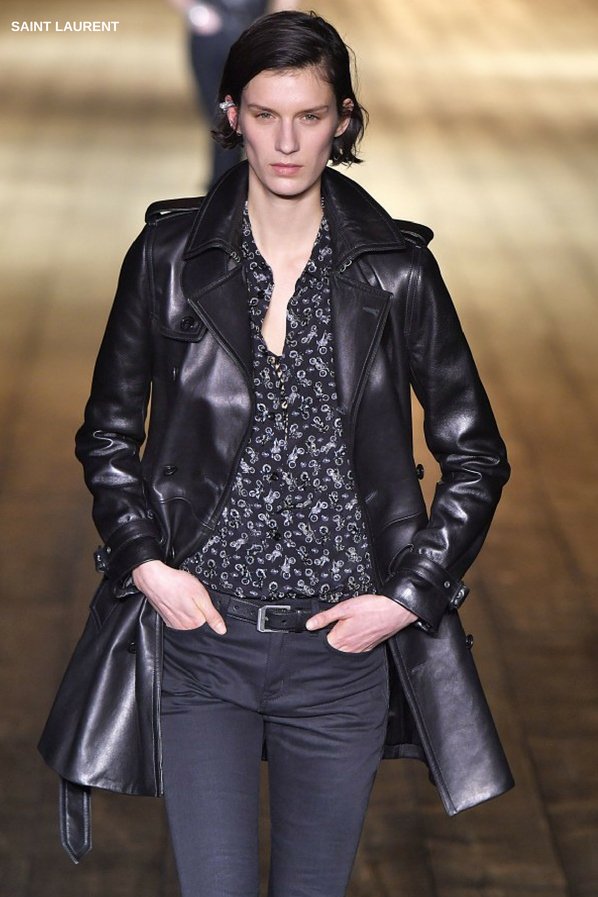 Photos credit: © Catwalkpictures.com
Always there! However, the big trend is the total look in black leather. Yes, you have heard right, head-to-toe, like matrix reloaded style.
9. SEQUINS
Photos credit: © Catwalkpictures.com
Not just for a party. Sequins give a shiny kick also to casual outfits.
10. SNEAKERS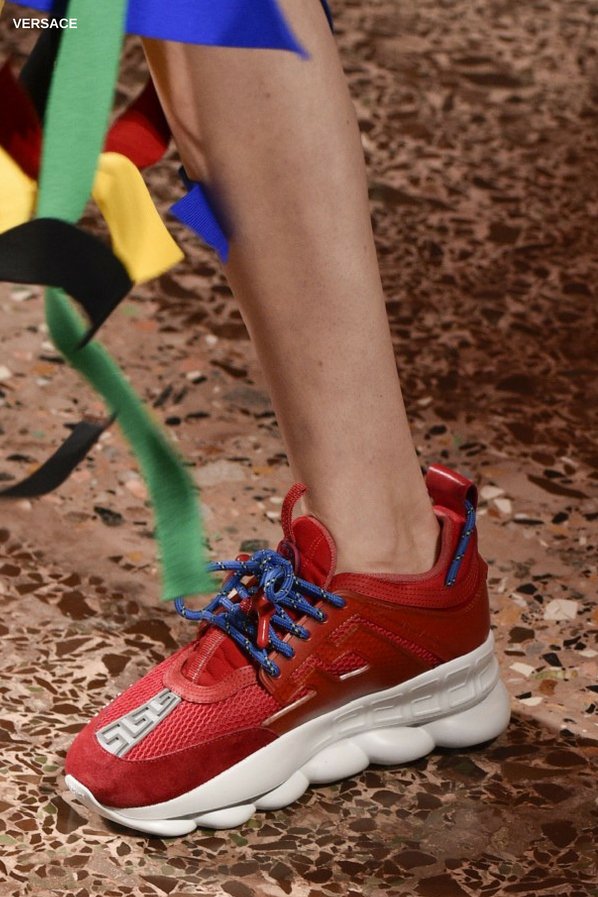 Photos credit: © Catwalkpictures.com
Couture or high performing, but always chunky. After the ultra-light running shoes, here are the Autumn/Winter on-trend footwear to dispel the myth concerning tiny feet with the know-how by Bella Hadid and Kendall Jenner.
Sneakers are an (It) girl's best friend!
Sign up for our newsletter to receive in advance all our fashion news and promotions and discover our selection of must-have items for the next season!