Autumn.
Yellow leaves have already taken their place on branches to turn into thousand colours of red and orange.
The perfect men's outfit for the coldest months of the year joins the warm colours of the brown to neutral ones like grey.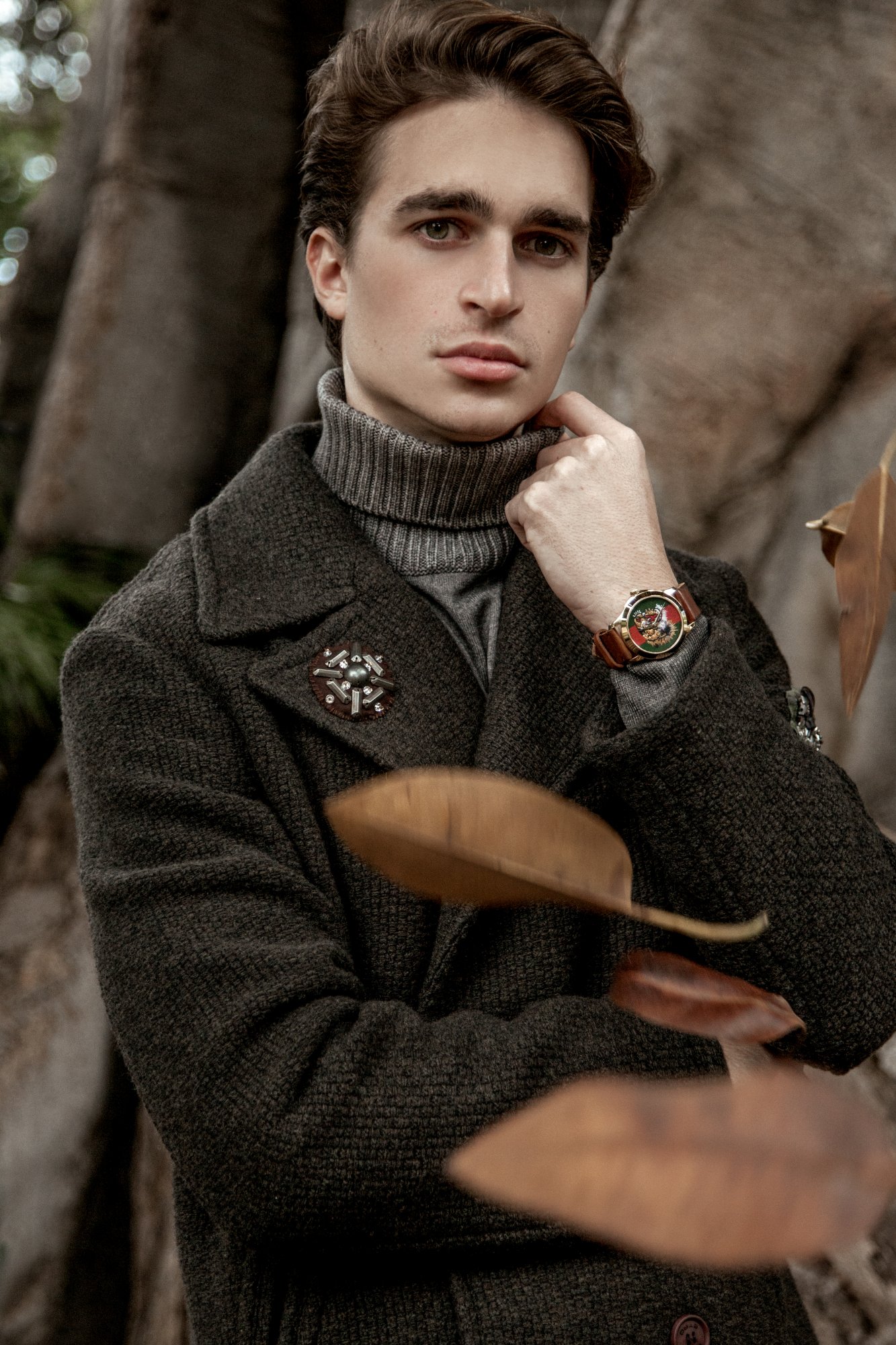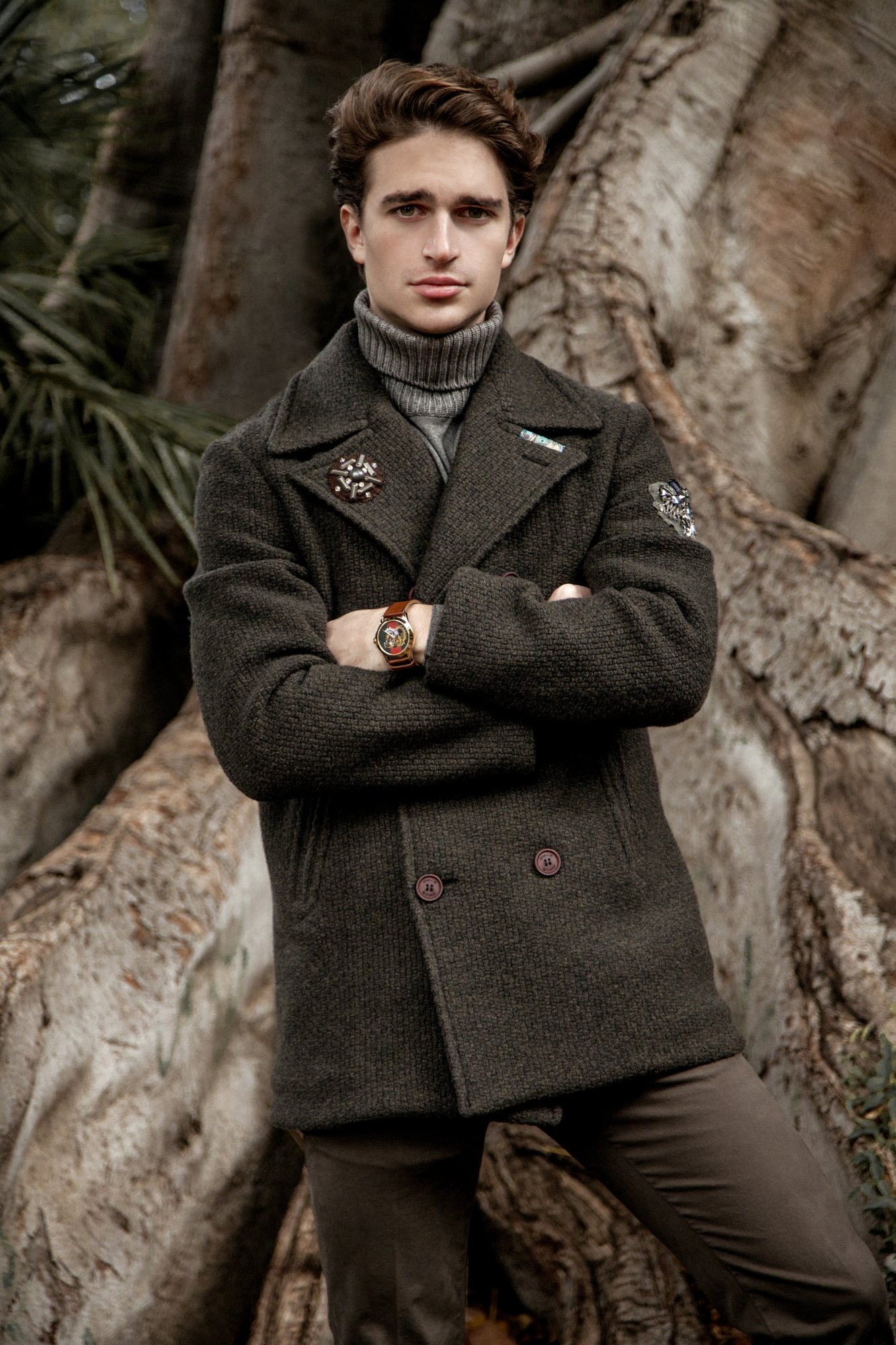 Anti-cold but classy solutions: a duffle double-breasted jacket, pea coat style, to wear on a light wool turtleneck sweater. The particular manufacture in rice point of this mud-coloured jacket makes it a comfy and solid piece, but at the same time refined and versatile with a characteristic mélange effect. The embroidered patches recall the on-trend army style for this season.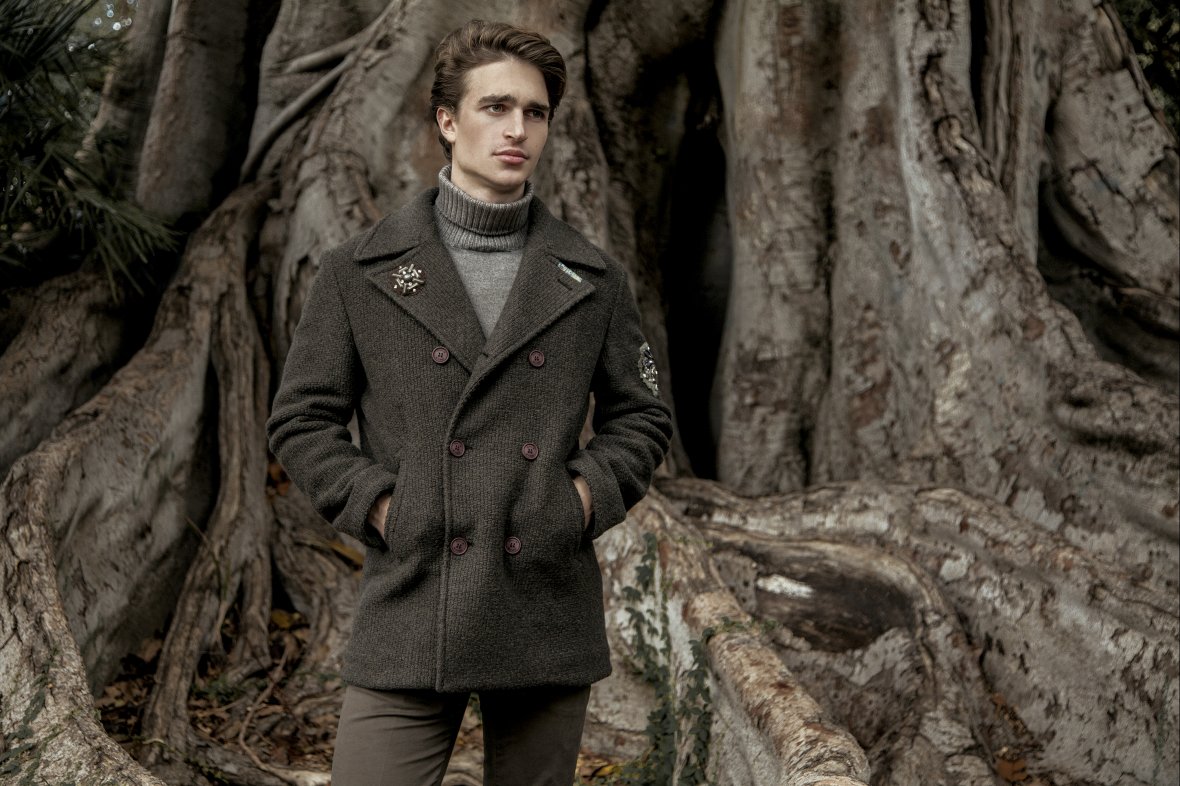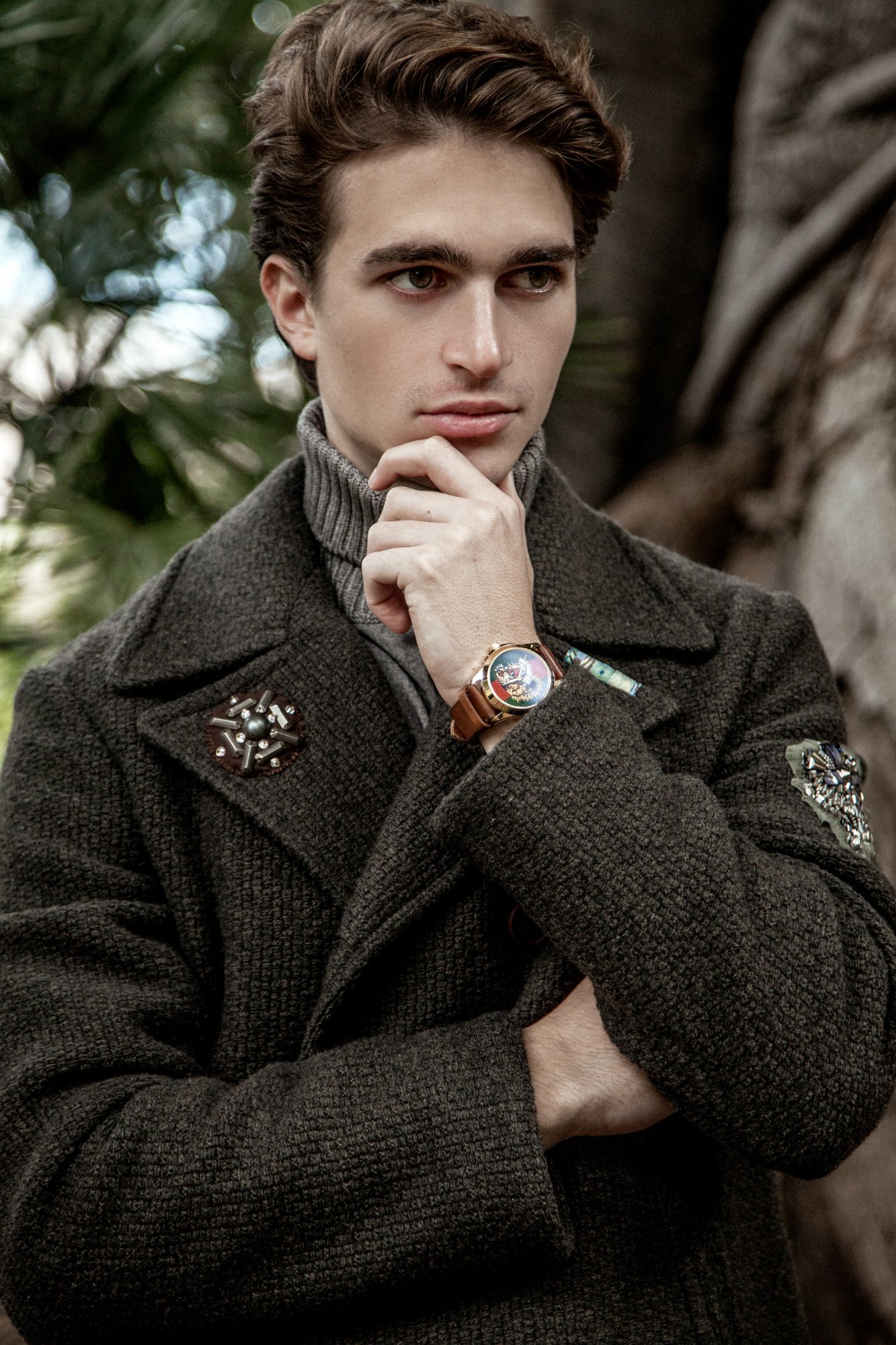 The cotton gabardine pants with welt pockets complete this casual look recalling the colour of the outerwear's buttons.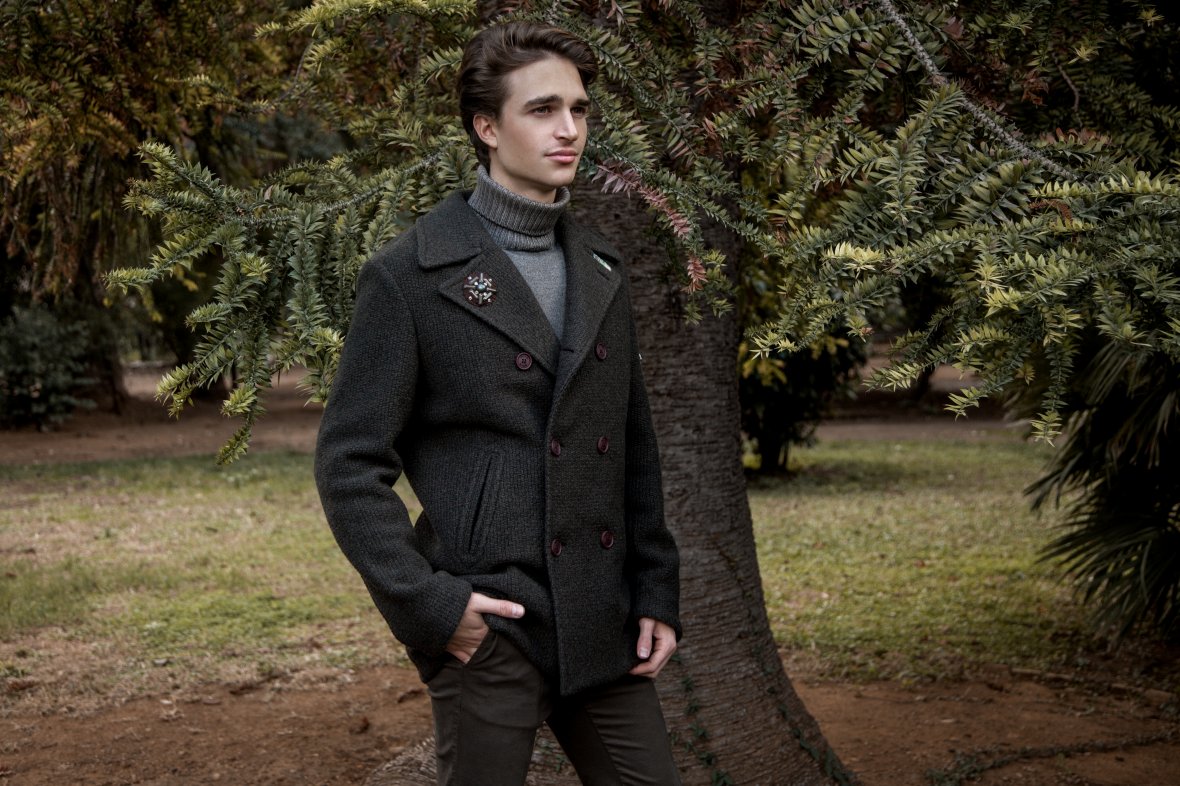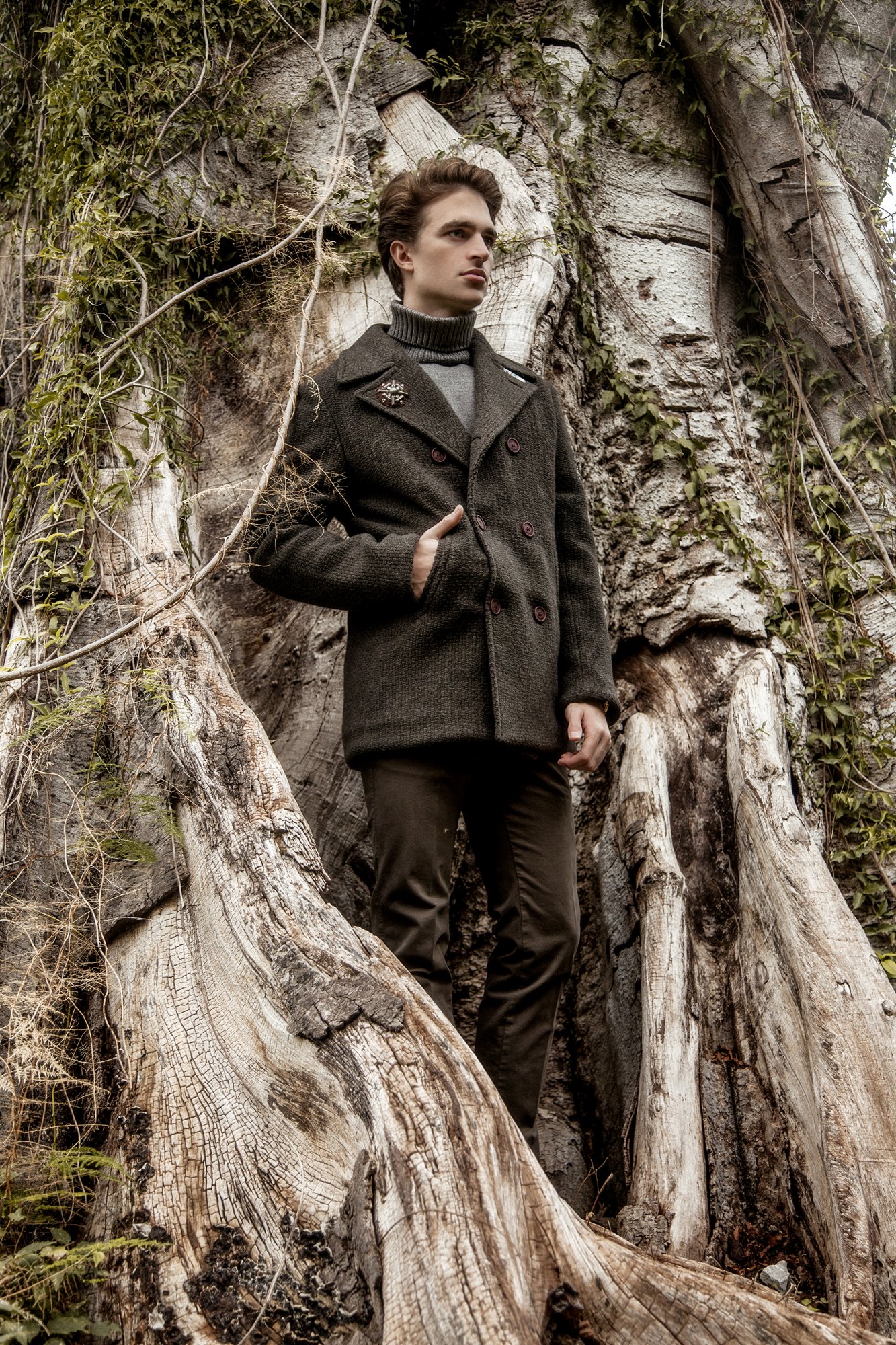 The detail that catches the attention is the watch with a leather strap and a dial with embroidered fabric.