How to get a perfect wardrobe?
Every woman dreams of having a perfect and functional wardrobe - as Carla Gozzi docet - with dresses and accessories everything in order!
At the office, for a night out, in your spare time, for an invitation to dinner or to a discotheque, the question is always the same: <<what should I wear?>>.
Solving the dilemma and know what to wear (every day and on every occasion) simply opening your wardrobe is really possible thanks to a little bit of organization.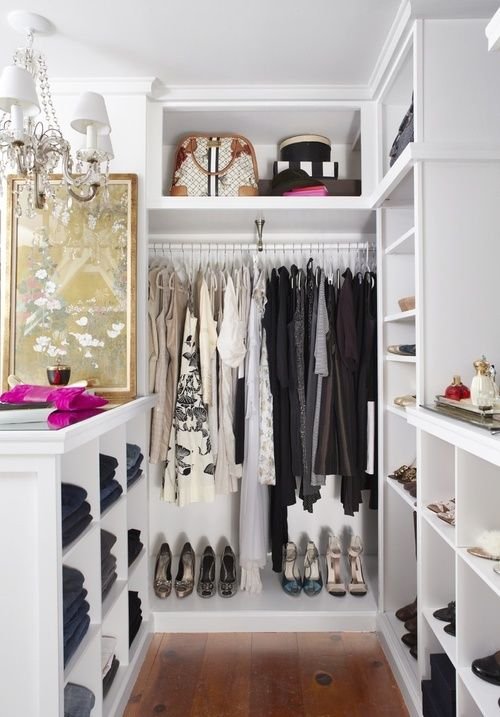 How to create a perfect feminine wardrobe in 3 simple steps? We want to teach you how with this manual.
Ready for the challenge? Let's start!

1. Start with pulling out everything inside your wardrobe (it will be hard, we know it!).
Clean it up: refresh your wardrobe and put away - trying to be objective - all those pieces you don't like anymore or the unused ones.
Decluttering is the way!

2. Separate winter pieces from summer ones in order to facilitate the change of season and save the evergreens. Create your capsule wardrobe starting from them.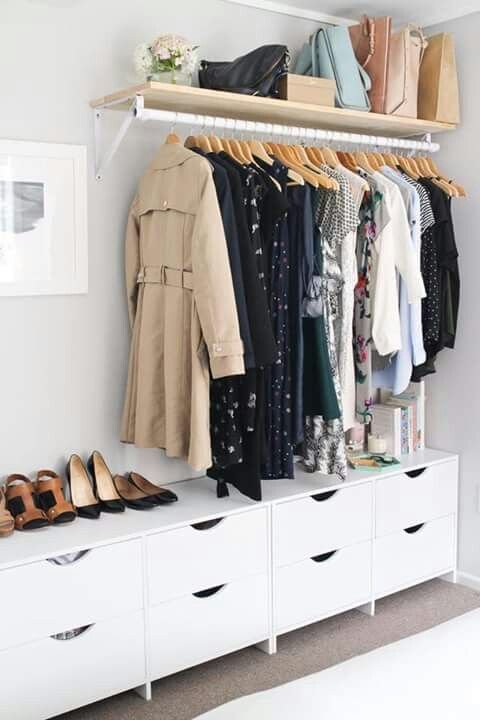 3. Create your capsule wardrobe, what's it about?
The concept of capsule wardrobe arose in the 70s in New York and is referred to a set of high-quality, classic (perfect for casual or formal occasions), all day long, versatile key-pieces, and above all combinable and interchangeable in order to create always different outfits.
Our selection starts from here, with a clear idea about your style (or the new one you want to have because a change of look it's very good sometimes), how to match colors and which ones look good on you, how to dress according to your body shape, and, more or less an idea about your daily activities.
Obviously, exclude from this list the underwear (including pyjamas and homeweare), accessories, swimwear and sportswear.
The concept of capsule wardrobe and minimalist fashion is referred to about 30 basic pieces to wear for about 3 months. Susie Faux, whose idea is, was even more drastic: 10 pieces which include two pants, one dress or one skirt, one jacket, one coat, two pairs of shoes and two bags. Actually, Donna Karan in 1985 said 7 practical and elegant pieces.
The rules of the game are clear: instead of filling your wardrobe with useless stuff that you will never wear, choose few but high-quality pieces.
You should divide your 33 pieces like this: ten upper pieces (sweaters, pullovers, shirts, t-shirts and tops), six lower pieces (two skirts, two pants and two jeans), five dresses, four outerwear, three bags and five pair of shoes (sneakers, ballet flats, sandals/wedges, pumps and boots according to your style).
Actually, we know that as true fashionistas you won't renounce the latest trends.
Try to separate pieces from capsule wardrobe (to keep at your fingertips) to more fashionable ones, and use also the seasonal must-haves to give a boost to your basic outfits!


Another point to consider is: how to keep everything tidy?
Here are our practical tips to reorganise at best your wardrobe.

1. Rack
Avoid keeping your items in bulk, but rather, to make the choice easier when you are in a rush, create some outfits by proceeding in this way: outerwear, top, shirt, pants or skirt and dress. This method will be useful above all during autumn and winter when your closet is full of bulky items and taking stock of the situation and creating perfect outfits is harder.

2. Jeans
If pants need to be hung, the same is not true for jeans. If we want to save space we may put them in a drawer.
Fold them along the fly, on the side of the button, putting the inseam internally. Now, starting from the hem, begin to roll up your jeans and the deed is done!

3. Tops, t-shirts, shirts, sweaters and pullovers
Get or create a cardboard template to store these garments to save space. Consider the folds: try to leave space for the sleeves and put the neckline at the centre: to be more practical try to fold them in the middle and in equal shares.
And concerning shirts? Women's shirts, as opposed to the men's ones that can be folded in a drawer, they need to be hung remembering to button up the first and the second button. But be careful, it is important to have the right hanger, it must be large as the shoulder length.

4. Hangers and boxes
To hang your items tidily and to save space it is important to have similar hangers, except for the outerwear (like coats) that need stronger and larger hangers.
To hold small accessories use boxes with a label indicating the content. Use also fabric boxes and cases to put your winter clothes during spring and summer, for example, or to put those dresses for important occasions.

5. Bags
Here are the unmissable items in everyday life for women! If shoes have their place in the shoe closet, bags are placed on the shelves of our wardrobe. To avoid that they lost their shape put some tissue paper inside and hold them in a dust bag, often sold with the bag. It maintains in good condition leather and fabric bags and protects them from dust. When it comes to patent leather bags it is important to leave them outside of your wardrobe (but not in the sunlight!): the patent leather - even if in some cases it is stronger thanks to its elaborated leather and so water resistant as well - is actually very delicate and without the appropriate treatments it could become dry and/or yellow.