The Pinko Love bag is undoubtedly among the Spring/Summer 2018 bags to absolutely have.
The iconic bag by Pinko rides the wave of the success and rages on socials, above all on Instagram with many influencers and celebrities: from Sara Sampaio to Alexandra Pereira up to Betty Autier, this famous it-bag in its captivating versions - many of them are already sold out - is a versatile and on-trend accessory that gives a glamorous touch to every outfit.

Available in many colours, even if the most wanted is the Pinko Love Bag in pink - it is characterized by the iconic buckle and enriched with new details. Made unique by pearls, studs, stars, crystals, flowers or writings (such as the Pinko Love Me Tender that costs between 250 and 300 euros), it is the state-of-the-art not only concerning the latest trends - from western chic to patches with tattoo effect - but above all among the 2017/2018 bags that confirm this season's trend: satchels in petite version.
The possibility to choose between two dimensions, the big and the mini one, made this bag an unmissable and all day long accessory for any occasion.

How to match your Pinko Love Bag? Here our two outfits suggestions!

Daily look: in a lively colour as fuchsia to match with an oversized sweater in wool and mohair in fall shades and a pair of light cream pants.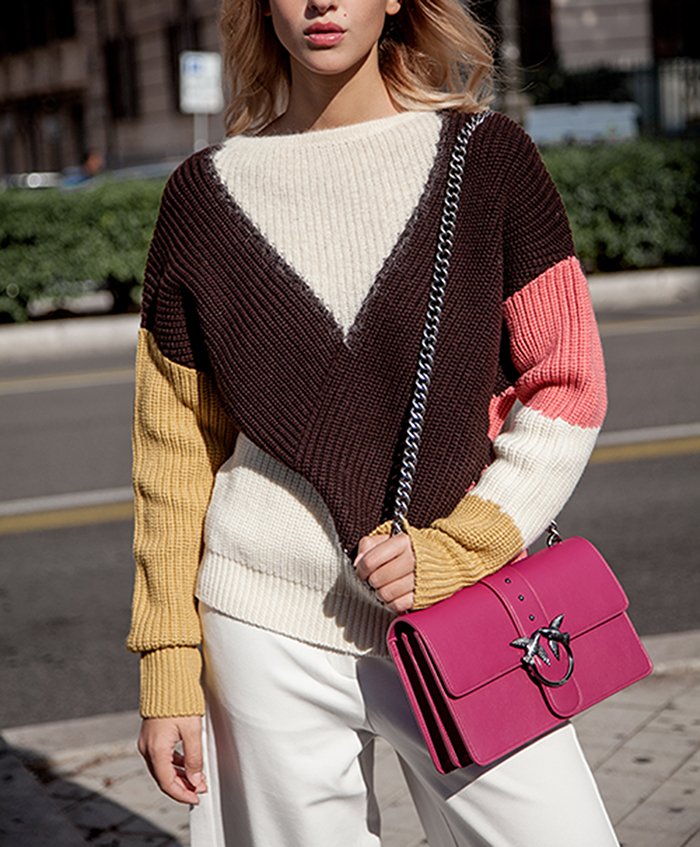 Night look: the elegant golden matched with a double-breasted jacket with jewel buttons and velvet jogging pants.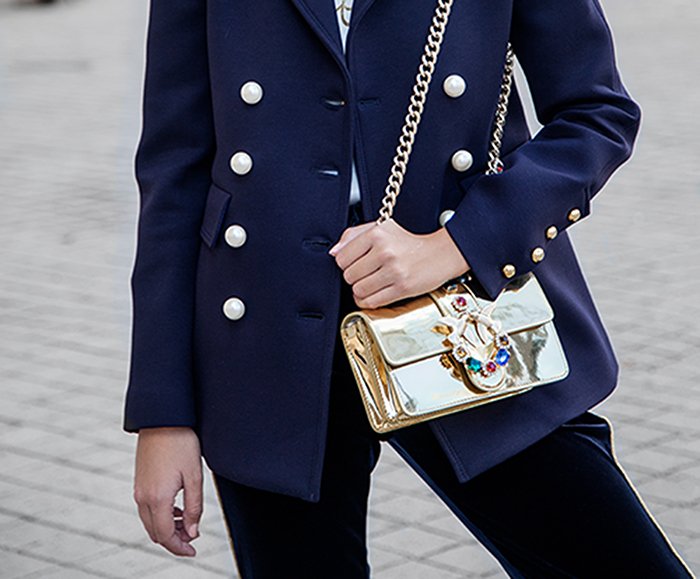 Choose the Pinko Love Bag that reflects your personality and include it in your wishlist for Christmas or for the next sales!