Pure energy and dynamism.
The Autumn/Winter 2018-19 collection by Rossignol is the trait d'union between two universes thanks to its technical pieces with an elegant and refined design: mountain and city.
Sweaters, hoodies, accessories, but above all, jackets and down jackets, are created for those who love sports and want to get high-performing and innovative clothing - ski wear in particular - with a unique appeal: sporty with a dynamic and urban mood, functional but sophisticated.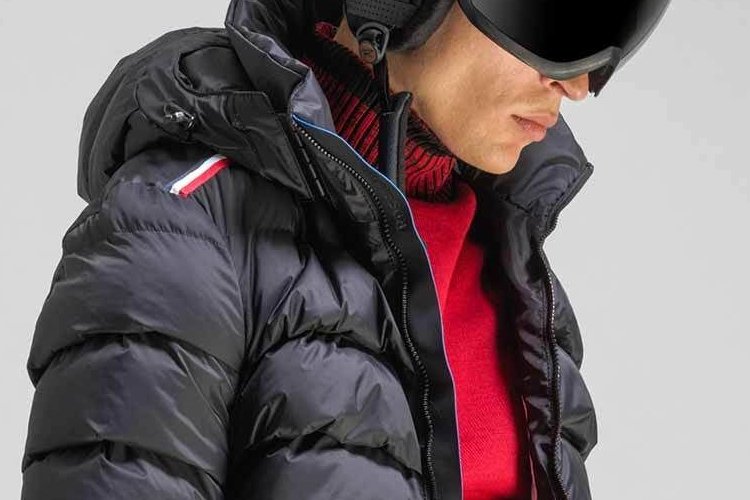 Diago Jacket, for example, is a state-of-the-art technical down jacket for men that revolutionizes the classic concept of a down jacket: inspired by armadillos and their dorsal armor, their layers are overlapped to cover stitchings in order to protect them from the water. Actually, it is very difficult to waterproof stitchings, and thanks to this innovative structure they don't need to be thermosealed. The Premium goose down jacket - 90% down / 10% feather - signed DUVET DU FAUBOURG®, trackable and with certificates of origin (France), is characterized by the volume (until 750 capacity expansion) and by great thermal quality.
The design with a vintage kick features some details such as the stripe on the shoulder and on the hood to celebrate the "white-red-blue" signature of the brand.
The Diego Jacket is the perfect urban down jacket for men that revolutionizes the fashion world.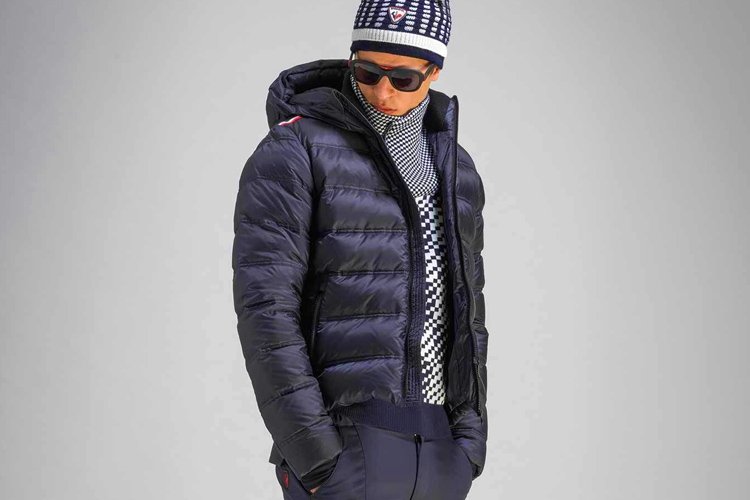 The Cesar Jacket is a big classic of Rossignol clothing: with high-quality duck's feathers, is a warm, elegant and sporty piece. It is featured by a minimal and unique design with original and refined details such as the Rossignol logo on the sleeve, and the tricolour band on the shoulder.
Available in many colours, the internal lining in blue recalls the ski soles of the historical Strato skis.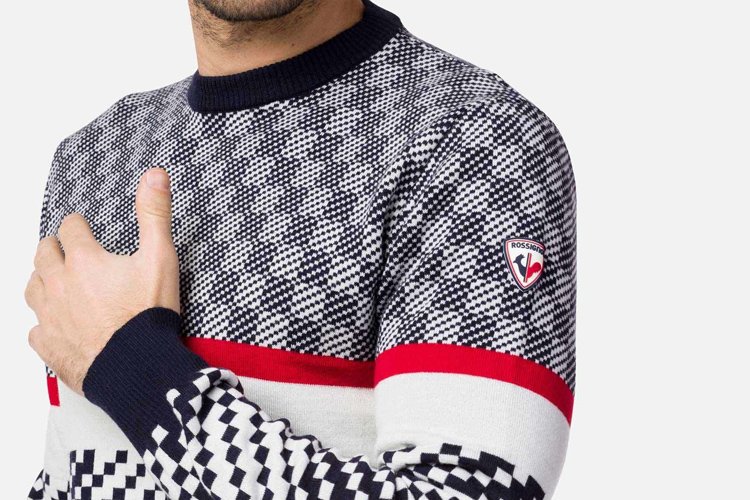 To complete your outfit, choose Borrome (black and white) accessories and sweaters, such as the checked wool Roud Neck Knit pullover for men: with the original "blue, white and red" pattern that characterizes the historical spirit of the brand.
Discover the Autumn/Winter 2018-19 Rossignol collection online at Giglio.com!