Spring and summer are the favourite seasons to get married, and the question arises"what to wear to a wedding?".
The answer seems obvious, but actually the choice of the perfect dress hides some tricks.
Indeed, there is a sort of good manners, a wedding bon ton, an implicit code of customs and traditions to be met. If you neglect it, you may commit real sins of style, and at worst, a sin of good taste.
Never underestimate what concerns your figure, how to enhance your body and how to choose the perfect colors according to your skin tone and how to match them.
So here our "yes" and "no" for the perfect wedding guest look, namely those total mistakes that a guest should avoid by choosing the outfit for a summer wedding or for a winter one.
Colours to avoid at weddings
Never in white
White is normally reserved and associated to the bride. Indeed, the first rule for a wedding is not to steal the scene to the bride in her great day. Unless you are Pippa Middleton!
Joking aside, you must never wear total white, even if the bride dress is in ivory or colored.
Besides white, there are other colours that are advisable to avoid at a wedding - but obviously for a total look. For instance, violet does not bode well for the couple.
The prohibition is extended to the colours which are excessively bright, such as red.
Also black is not well accepted, since it is associated to mourning, but with a clause: if the ceremony takes place in the evening, a black dress will surely be appropriate, especially with some sparkling decorations.
The perfect colours to wear to a wedding?
Pastel nuances and delicate patterns.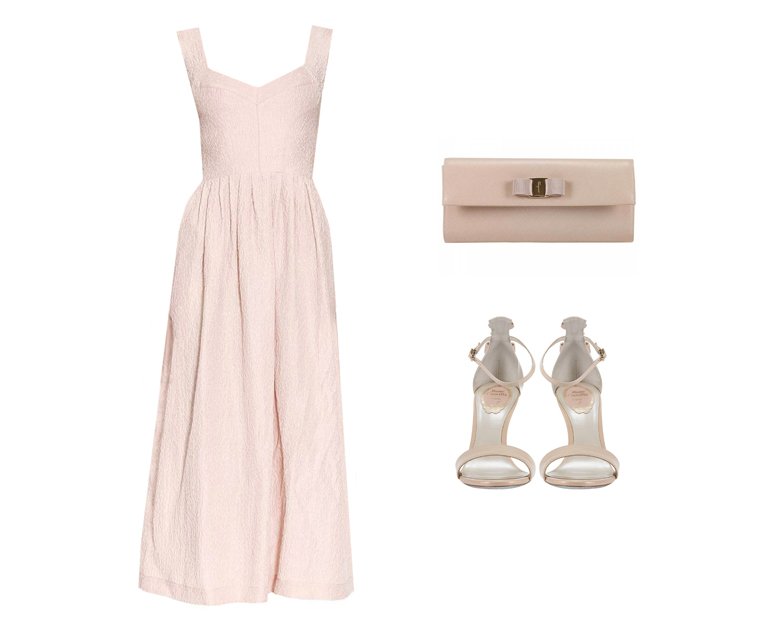 Wedding guest etiquette
No to plunging necklines, rips and excessively sensual dresses
The guest's keyword is "moderation". She must show a classic and, above all, sober elegance. If the ceremony takes place in a church, it is always good practice to cover the shoulders with a stole. Plunging necklines, tantalizing slits, mini dresses and bold transparencies are strictly forbidden.
What to wear to a evening and morning wedding
Long or short dress?
The long dress is absolutely out before 5:00 pm, and above all it is good to keep in mind that, even if "black tie" is required, you are attending a ceremony, not a gala. Consequently you must always distinguish between a gown and a ceremony dress, being careful not to exaggerate with a red carpet look.
Yes to short dresses but rigorously under or just above knees.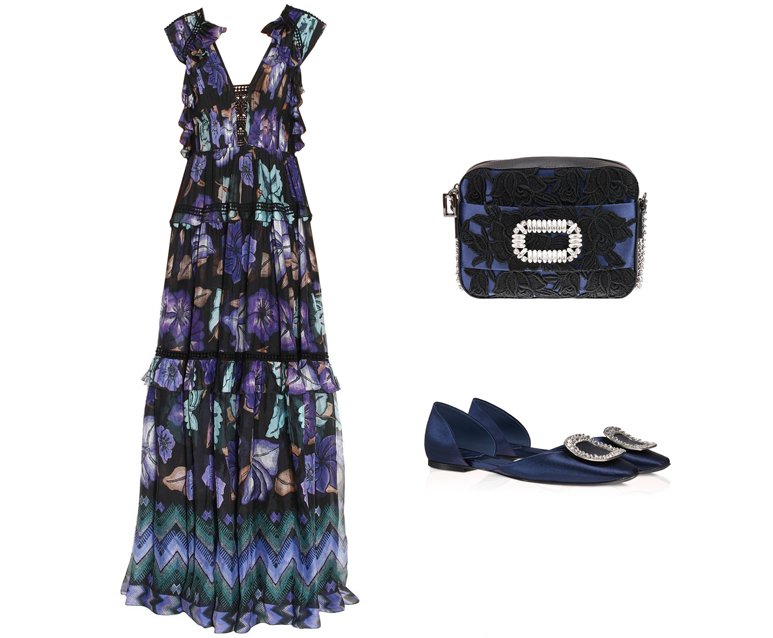 How to wear pants to a wedding
The Pant suit
Yes to dressy pants, no to jeans. It could even be a suit separate or a pant suit, but you should always remember to wear a refined under jacket top, possibly in silk, delicate with some precious details, so that you could be classy even without the jacket.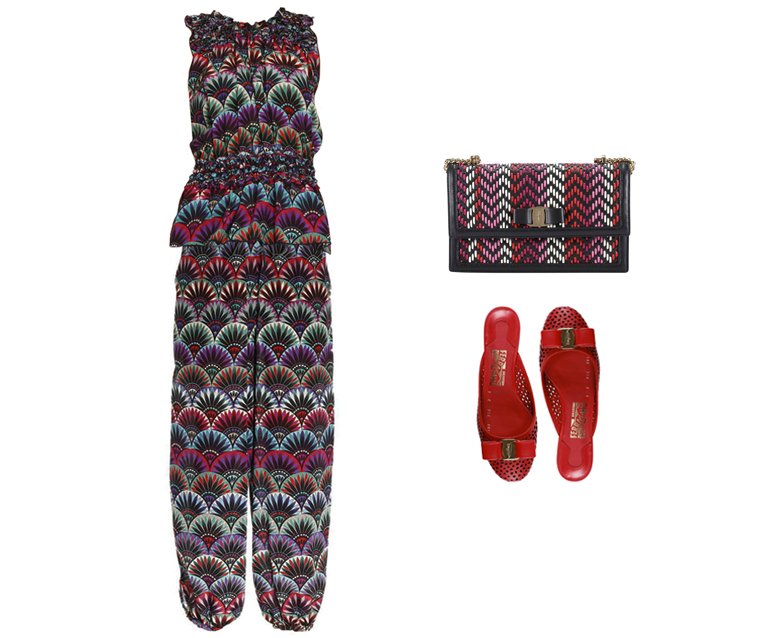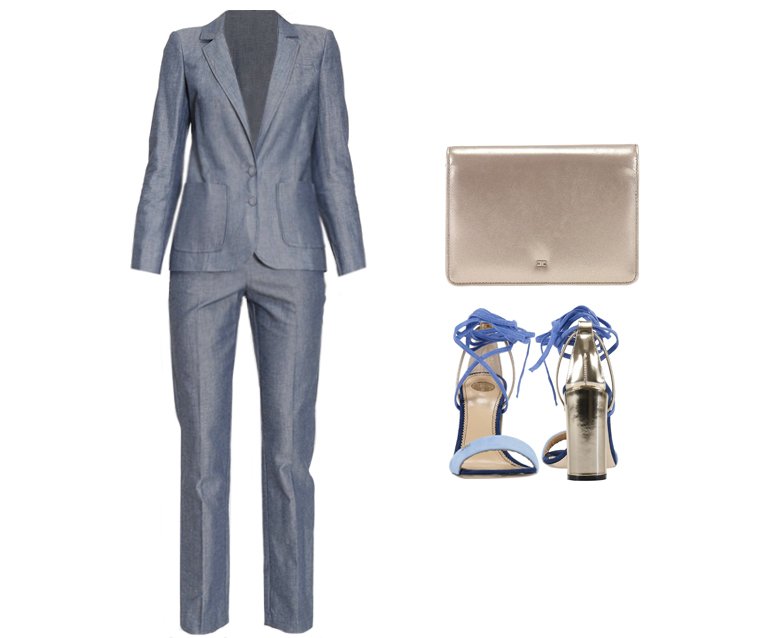 The perfect guest accessories
Hair, bags and elegant shoes
Hats, little hats and headbands are permitted only in the morning, but always remember not to exaggerate, since you are not attending the royal wedding. No to sporty shoulder bags. Yes to clutches, pochettes and classy mini bags with a little gold chain to hung over a shoulder, never across the body.
When it comes to shoes, heels are recommended. At a pinch, yes to super glamorous flat shoes!
In any case, you'd better choose a comfortable pair, since there's nothing worse than a guest who takes off her shoes under the table!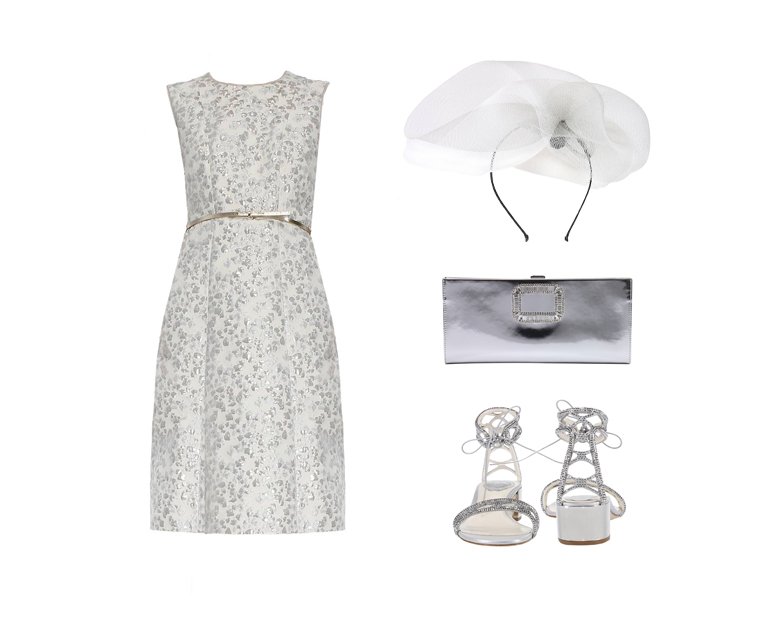 Finally, some fundamental beauty tips for a perfect wedding look: always get manicure and pedicure (especially if you wear sandals), and opt for light make up with nude or pastel shades.
And now, say "I do" to the perfect wedding guest outfit!