Prada Bags
The new Prada bags collection proposed by the distinguished Italian fashion house guided by the fantasist Miuccia Prada, has always luxury and essential as protagonists. An antithesis represented by the preciousness of the materials, for example real calf and ostrich skin, saffiano leather invented by the fashion house itself, and gaufré fabrics, opposed to a simple and unique design in its personal idea of fashion and splendour.
The sophisticated artisanal manufacturing of fabrics and leather refines the details of every model: from real leather handbags perfect for the office, to saffiano satchels with silver and golden finishes, perfect for dynamic women and up to date with the latest trends, without forgetting the elegant nylon bags with adjustable strap for a modern man with a minimal style, but always refined. Each of these creations is signed by the unforgettable lettering logo on the iconic triangle, the distinctive symbol of the brand. For those who know well that details make the difference, the fashion house proposes irresistible wallets and cardholders in many colours and in the iconic saffiano leather.
Discover the cult pieces of the new collection of Prada bags online at Giglio.com and enjoy free shipping.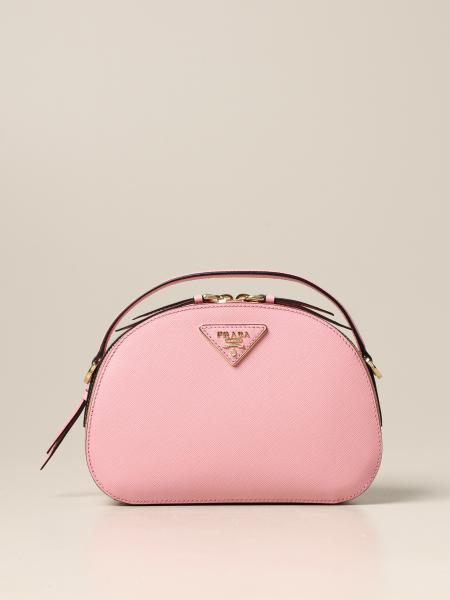 £ 1,576.26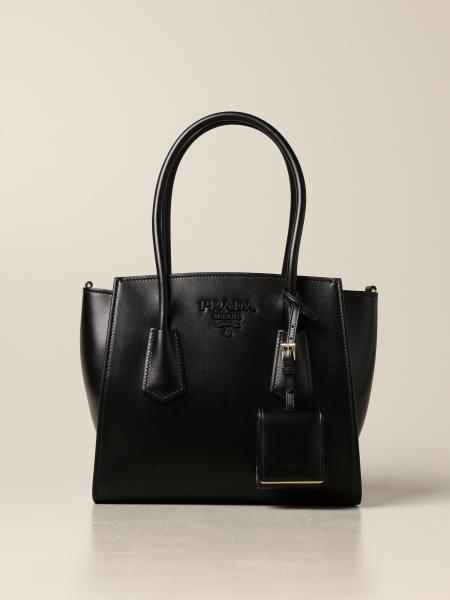 £ 1,838.97