The Ordinary Day
The Ordinary Day / Il Giorno Qualunque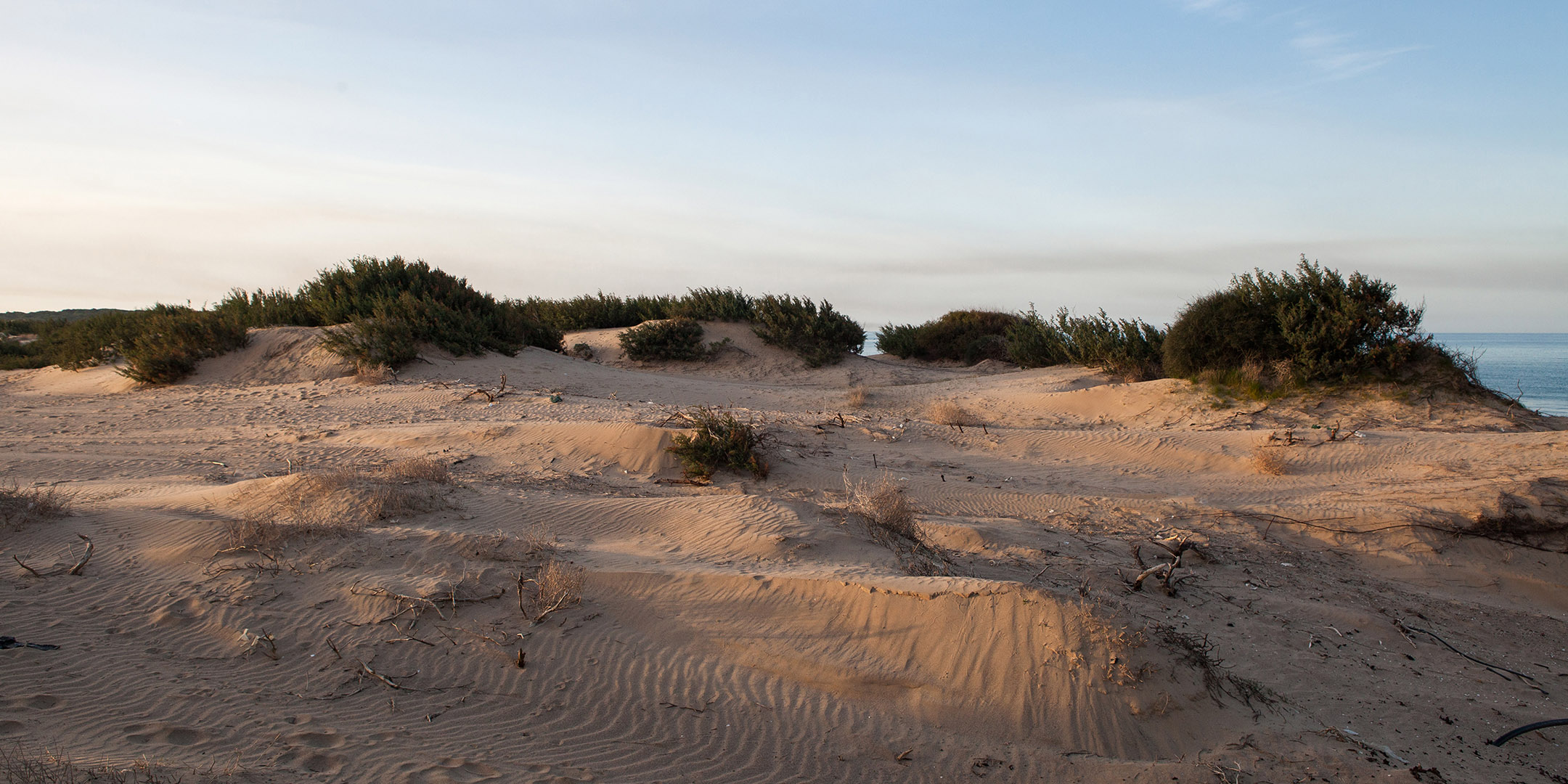 Riserva di Randello
36°83'32''N, 14°46'30''E
The decision is taken to go South.
Someone chooses to set off at night. Time and season are so odd that even the place looks surprised at this sudden, massive raid. Solitary and attentive souls land all together to immediately follow distinct trails, activating different frequencies towards the same broadcaster.
The hunt starts from here. The very place that used to be a game reserve, today is preserved from hunting.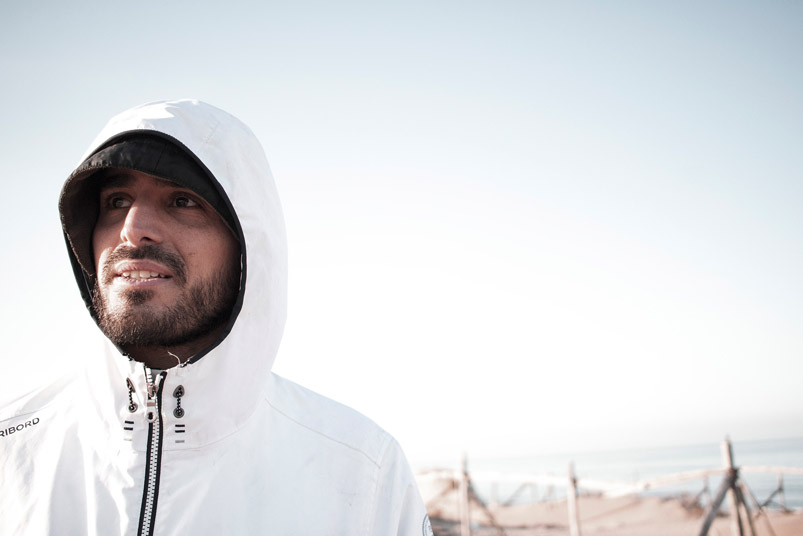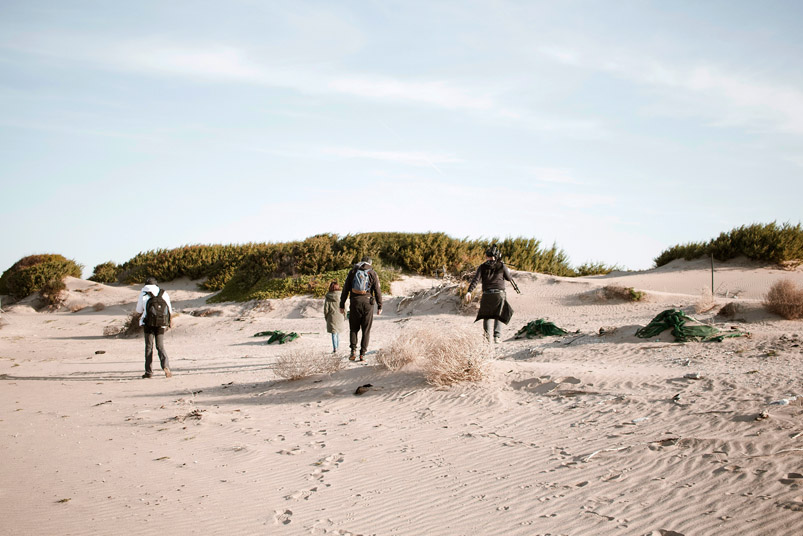 A sign sends out an angry warning emphasizing the "modern" idea that makes nature an exception, isolated from reality, a list of rules to be followed, but also its opposite. I wander, deliberately following awkward lines, complying with superior laws. I leave clear and deep footprints on the compact sand soaking up omnipotence. I stop, seat comfortably. And thus I realise I am cracking the codes.
I can unveil the arcane mystery of spying on the sea and a beach on an ordinary day when nobody is looking at them, while the bathers in Sicilian sultry Augusts are about to get up and immerse themselves already weary in everyday chores.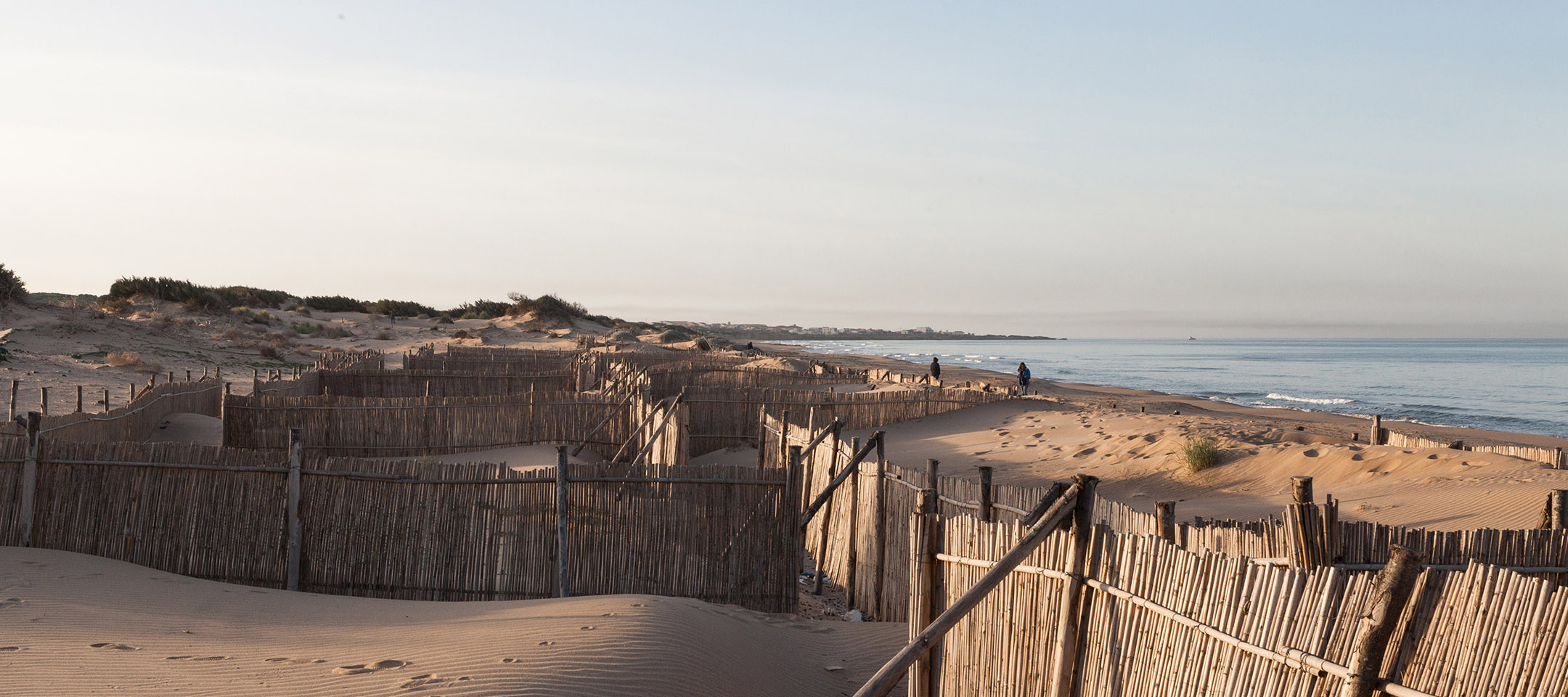 How many times in a lifetime is it possible to enjoy a luxury so simple yet impossible as resting your shoulders on a dune at dawn? I do it willingly, consciously and lavishly; this gesture, after getting up at an ungodly hour and enduring hours of travel from East to South on a voyager that would have so much to tell, instinctively triggers a dreamy smile. Sun-rays from a sun not that high find their way through my eyelids and I instinctively fill my lungs with a mix of salt air and burnt plastic oxide that smells like the South.
I climb over each dune, one by one, while the warm light defines their volumes, and the perfection of their shapes and folds makes up for the meagreness of their dimension.
A place like this can only face Africa, and the tempting sand bars cry out loud the longing for the desert that these places seem to suffer from. I hide to peep, playfully testing new perspectives, thanks to postures that grownups can afford only when they are unseen or in good company.
Everything seems to proceed slowly, relentlessly, with continuous rhythmic horizontal soft waves.
From foreground to background: dunes, the Sicilian Sea, a thin line of dark smoke.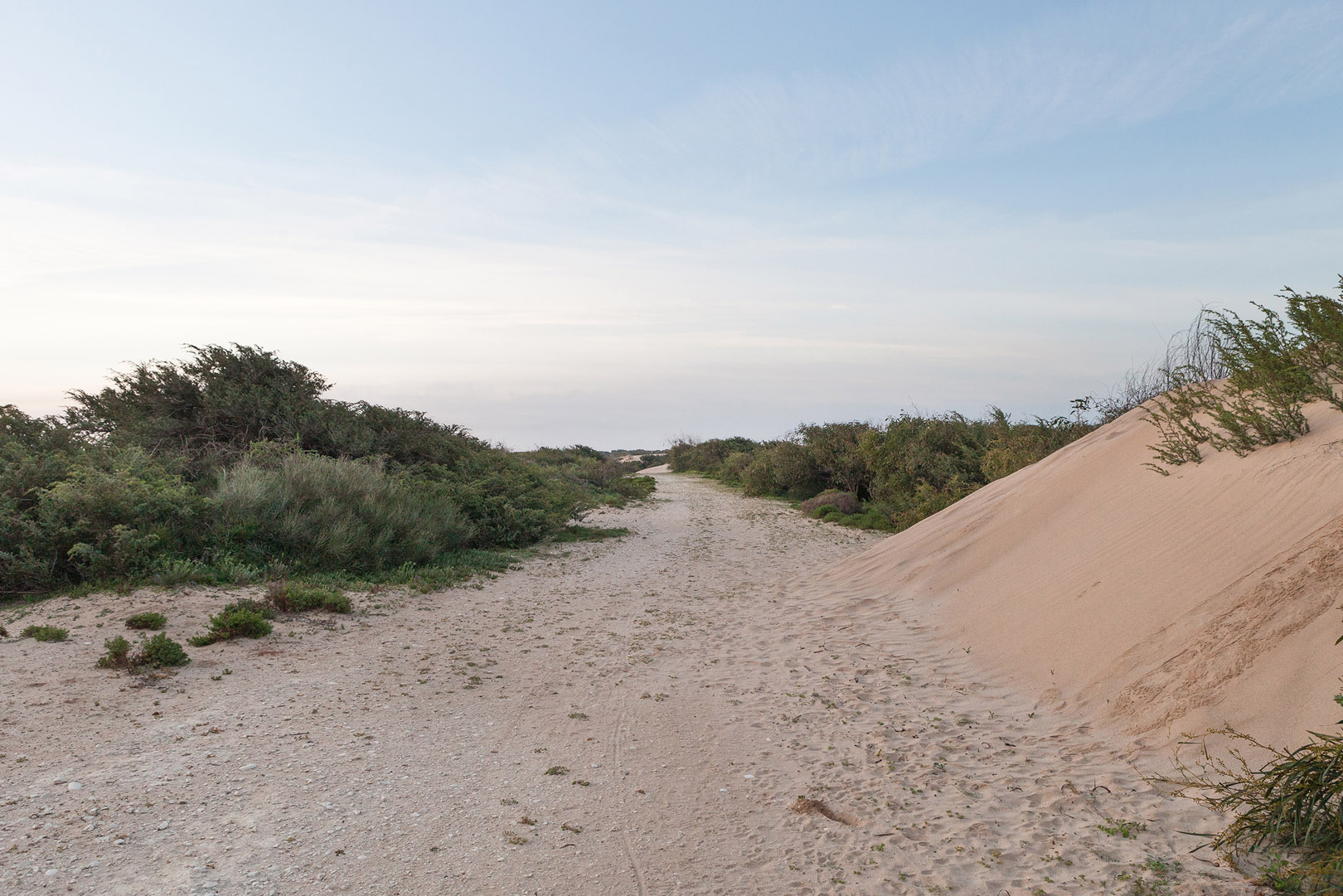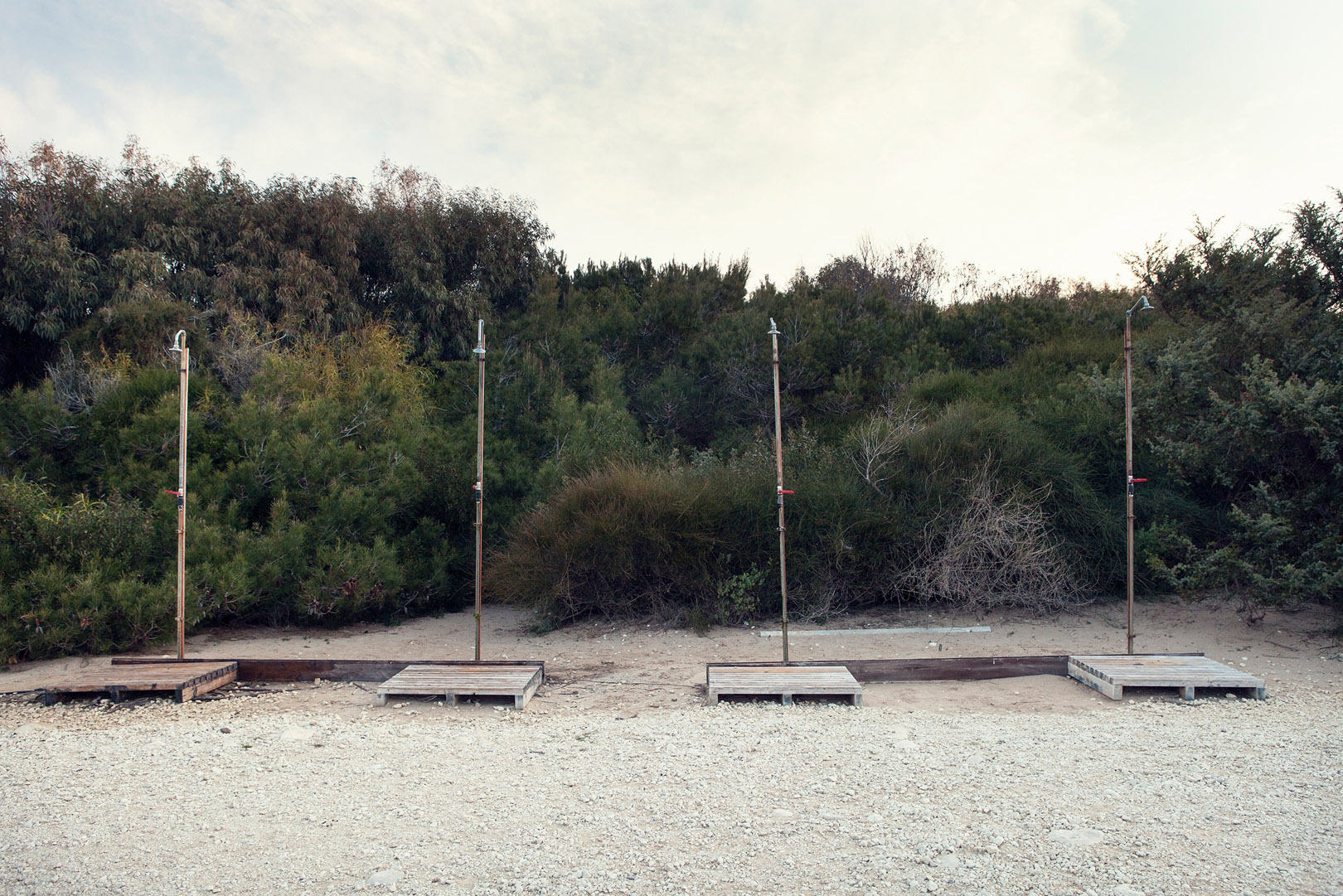 The slow rhythm encourages us to establish a light contact with our surrounding and to start travelling silently, in a dialogue between Nature and Humankind held not through real sounds but conjuring imaginary ones that recall vast empty spaces, long distances, days of walking.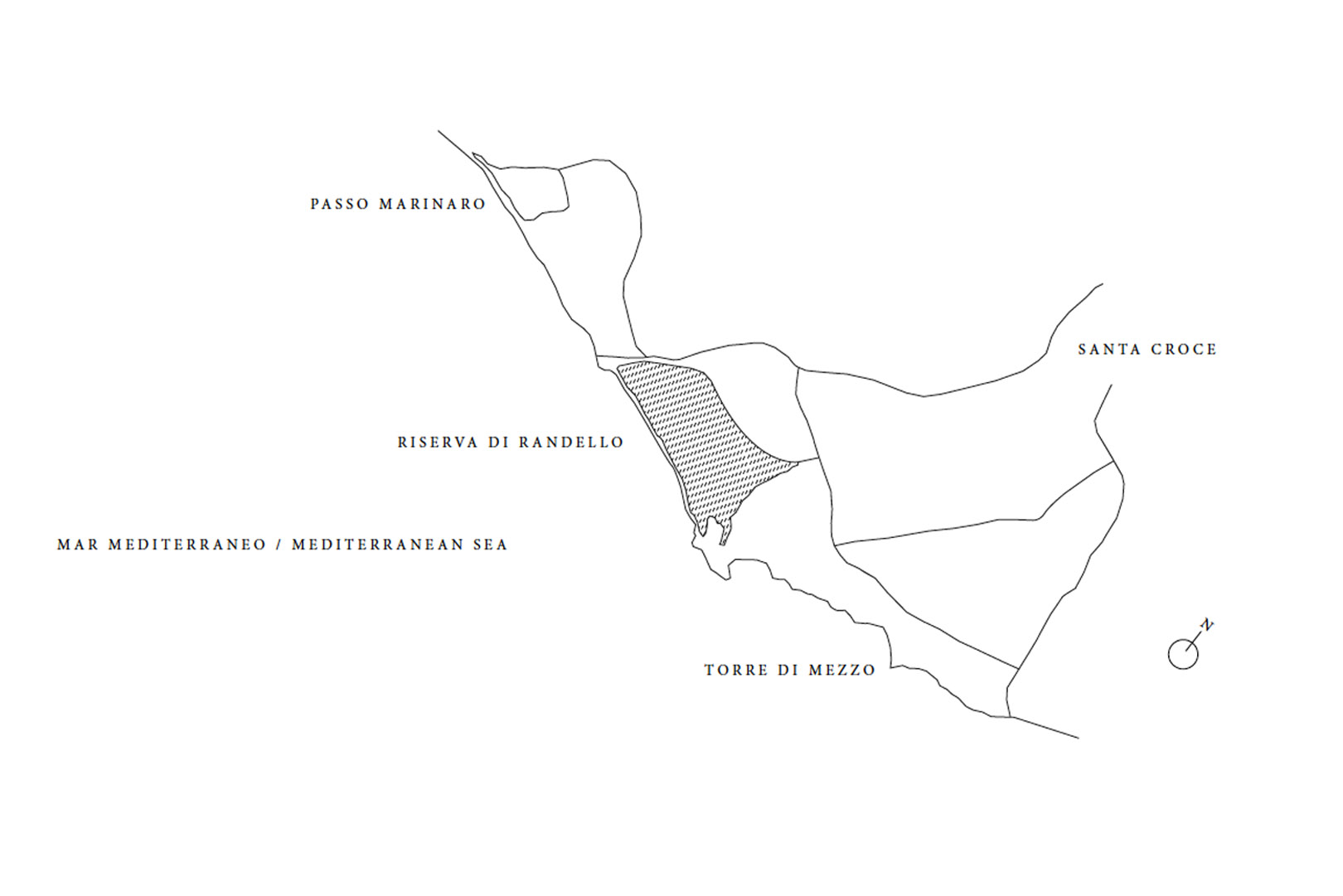 Written by Luca di Giacomo
Photography by Angelo Fruciano, Marina Bocchetti
Translation by Edmondo Domenico Lopez