The unmissable women's swimsuits for this Summer?
The hottest beachwear trends come directly from Spring/Summer 2018 fashion shows.

One-piece swimsuits in baywatch high cut style, together with the triangle bikini - yes, they are finally back! - are among the unmissable models.
Be ready to show off your breathtaking body!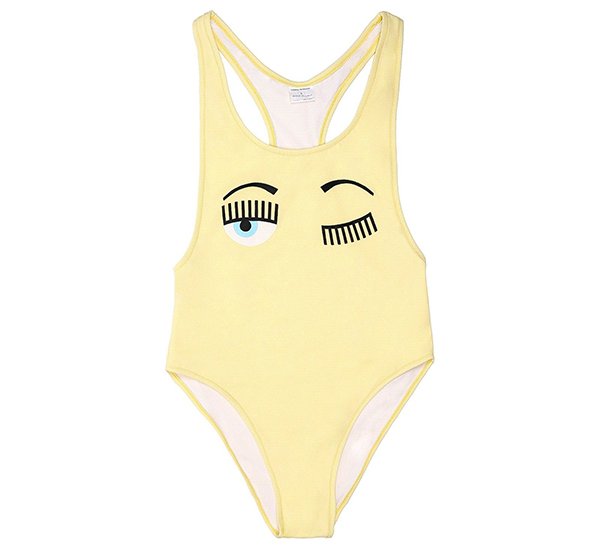 Together with the most audacious pieces to wear also as a body, there are the scuba models (do you remember the one piece full zip of the previous year? Well, this year the sporty trend is very strong for one and two-piece swimwear) and then the classics: bandeau, with see-through or cut-out details, one-shoulder or bardot style with frills, halter, deep or crossed neckline but always tight at the waist.
Actually, the rétro style rides the wave with '50 style high-waisted swimsuits: romantic and charming with rouches and ruffles or with a waist belt.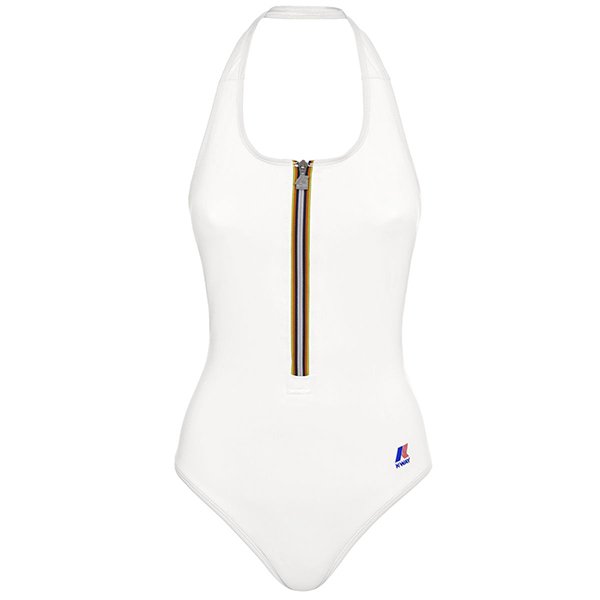 Among the 2018 trends, there are swimsuits with slogans - to shout to the world how you feel, who you are and what you love - and the top + slip swimwear.
The last ones are high or low-waisted (as long as they are high cut!) and they are super hot if combined with short tops with rounded neckline.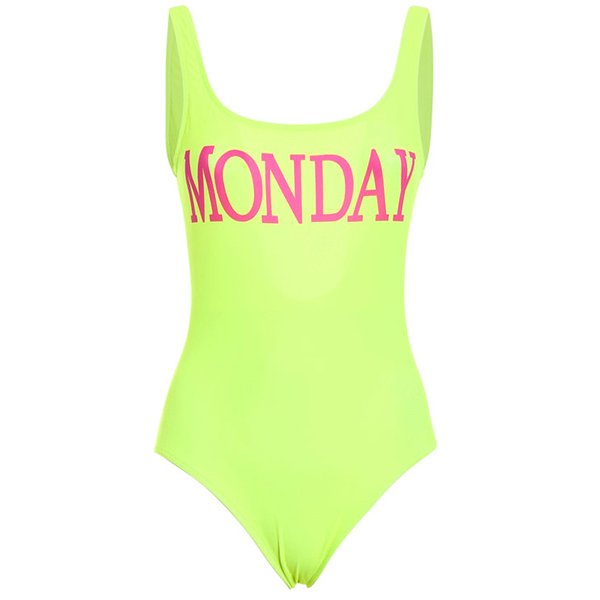 Get ready for a Summer in the name of colors: from solid swimwear to nude to tomato red up to patterned swimsuits - in pole position, there are stripes and Paisley and tropical prints - the coolest ones are in velvet or knitted in boho chic style to wear with denim shorts and maxi kimonos to get a Coachella-inspired look!
How to choose the perfect swimwear for your body shape?
Sometimes a swimwear that looks good on your friend is not good for you and vice-versa.
Do not despair! Not all swimsuits (like clothing) look good on everybody.
Here are our short guide and our useful tips to know the 2018 women's swimwear and to choose the perfect swimsuit!
First step: recognise your type of body.
1. Hourglass
Yes to swimsuits that support the breast and enhance the waist.
Bralettes, bandeau (if you are small-breasted women), one-piece swimwear and trikini (if you are not curvy) and high-waisted slips. Vibrant colors and micro patterns such as vichy.
It is better to avoid tanga slips with thin straps.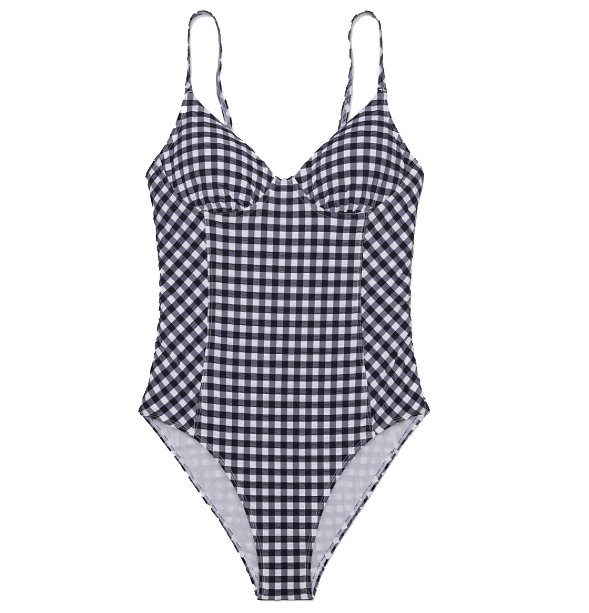 2. Pear/Triangle
Yes to swimsuits that create volume on your breast.
The upper part with applications, rouches and push-up are perfect for you with high-cut and plain slips.
One-piece swimwear with a deep neckline enhances your waist with slim belts and bands.
Avoid hipster and boyshort models (culottes) and trikinis.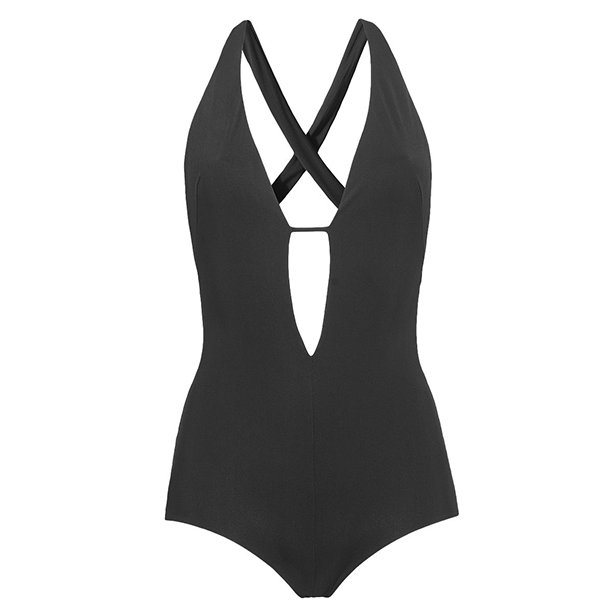 3. Apple
Yes to swimsuits that enhance your legs and minimize your chest.
Bra without push-up and applications are perfect with a bit high-cut slips. If you are curvy choose one-piece swimsuits with "tactical" drapery on your belly. Avoid bandeau and triangles if you are busty.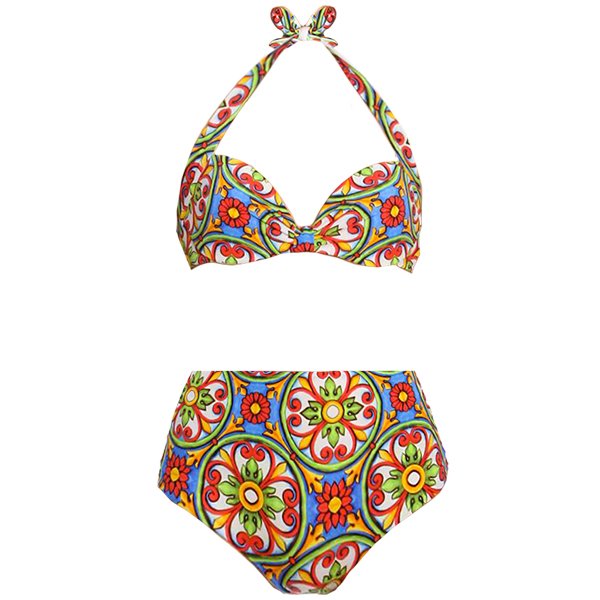 4. Rectangle
Yes to eye-catching swimsuits.
Bandeau, one-shoulder, two-piece, trikini or one-piece swimsuits with bright colors and patterns are perfect for this body shape.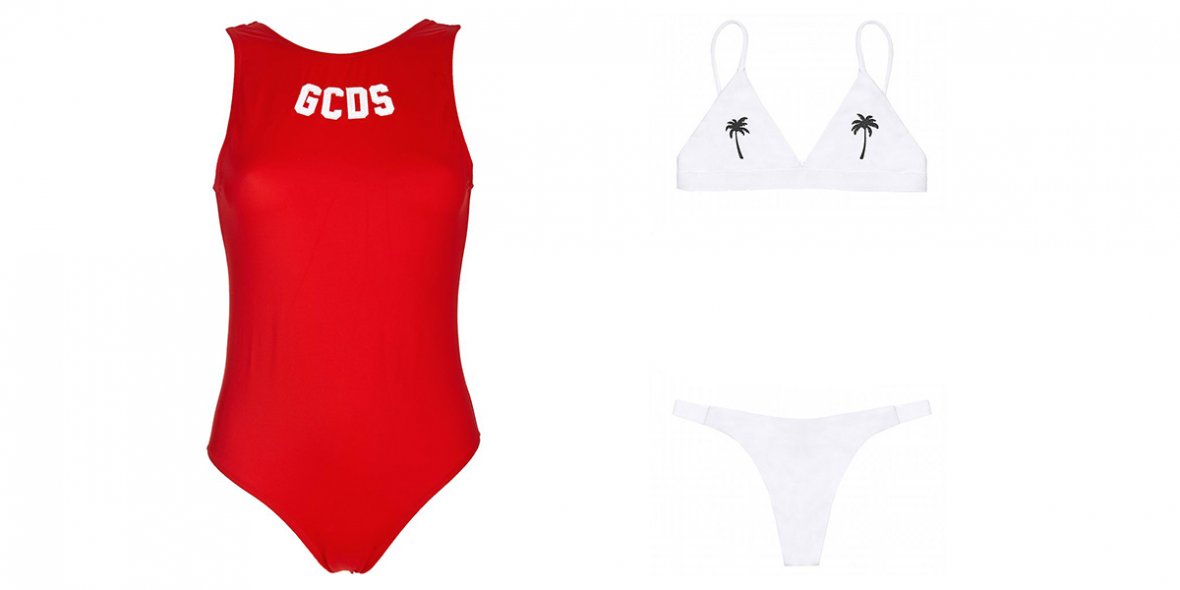 5. Inverted triangle
Yes to swimwear that creates volume on the lower part.
Brazilian slips with rouches and straps are perfect with bra cups, and if you are small breasted choose brilliant rouches, applications, colors and patterns. Avoid horizontal patterns on the upper part that amplify your shoulders.